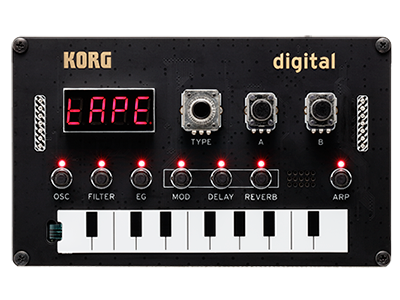 NTS-1 digital kit
PROGRAMMABLE SYNTHESIZER KIT
Learn More
Related Sites
Related Products
Related Artists
2021.08.06
Show All
NTS-1 Customization
Thanks to its DIY nature and open design, the NTS-1 is a highly customizable synthesizer that users can modify in several ways. In addition to the open source logueSDK, that allows users to build their own custom oscillators and effects, the hardware of the NTS-1 can also be physically modified in various ways, cosmetically and functionally. In order to help users get started with physical customization, we are providing the necessary schematics and instructions to personalize their NTS-1 in many different ways. We hope that you will take it from here and build your ideal NTS-1!
Simple and easy, just download the NTS-1 panels' 2D and 3D data and unleash your creativity!

Image files are included so it's as simple as printing it out, get out your color pencils and give your NTS-1 a brand new look!
For advanced users who want to make unique digital designs , vector based data is provided too.
If you want to go one step further, you can try printing out some of the 3D panels we have included in the file.

Let your imagination fly and create your own and unique instrument!

Click here to download the 2D/3D Design Data and Instructions to use it
It is possible to replace the original panel from the NTS-1 with a custom made front panel and thus creating unique and original interfaces allowing brand new ways to interact with your instrument! KORG provides an open hardware reference design that can be used as a starting point for your custom panel projects. The reference board is also compatible with the Arduino IDE which is easy to setup and provides a simple development workflow for custom panel firmware. Combined with the custom oscillators and effects that can be created with the logue SDK, custom panels allow you to create completely custom and unique DIY instruments.
Reference:
https://korginc.github.io/nts-1-customizations/
Github link:
https://github.com/korginc/nts-1-customizations/

Note: Custom panels are supported by the NTS-1 digital kit firmware version 1.10 and above
Note: Firmware version 1.10 will be released late January 2020
Prototype #1: Effect pedal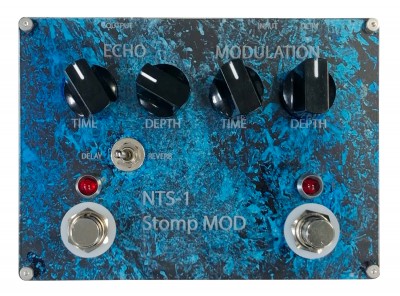 - Pedal effect shaped design
- Dedicated reverb / delay controls
- Dedicated modulation effects controls
- 6.3 mm in/out jacks
- Arduino based firmware
Prototype #2: User Oscillator Editor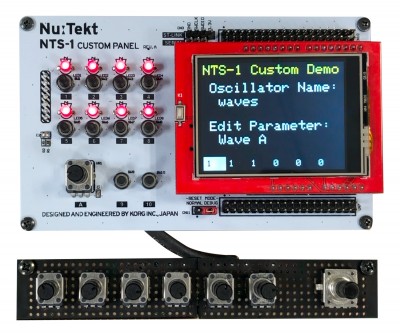 - Arduino compatible shield with 2.4 inch TFT display
- Dedicated control interface for user oscillators with 6 knobs and 1 encoder
Prototype #3: Circular Sequencer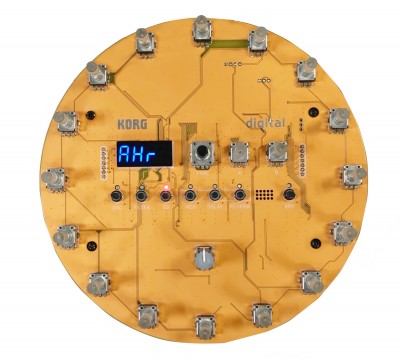 - 16 step sequencer
- Dedicated control for pitch on each step
- Speed / direction control via central knob
We use cookies to give you the best experience on this website.
Learn more
Got it