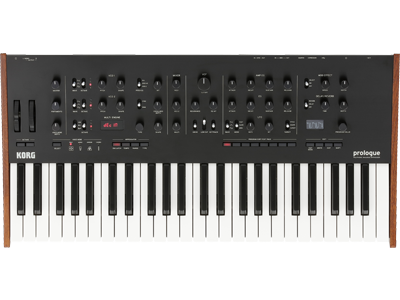 prologue
POLYPHONIC ANALOGUE SYNTHESIZER
Learn More
Related Products
Related Accessories
logue SDK Custom Content
Sound Librarian
Sound Packs
The prologue offers you the possibility to not only load Sound Libraries onto your prologue, but also a wide variety of Custom Content.
The prologue's powerful MULTI-ENGINE offers the possibility to load Custom Oscillators and Effects that will take your music to the next level!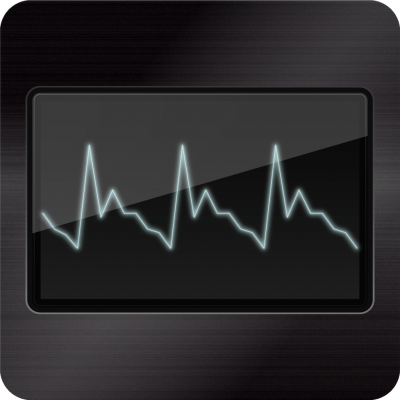 * How to import the sound packs, custom oscillators and effects
Sound packs are distributed in the form of "preset" files, ending with the .prlgpreset extension. To import a sound pack, launch the prologue Sound Librarian by dragging the preset file over it. Custom oscillators and effects are distributed in the form of a "user unit" file, ending with the .prlgunit extension. To add an oscillator or effect, drag and drop the user unit file onto the corresponding list in the prologue Sound Librarian, and press the SEND ALL button to upload it to your prologue.
Please refer to the Operation Manual included in the prologue Sound Librarian for further details
Factory Default User Oscillator: Waves
The prologue is preloaded with one user oscillator: Waves. This oscillator is stored in one of the 16 slots available for user oscillators. It consists of two main wavetable oscillators and an additional sub wave that can be optionally used as a ring modulation source. The bit depth of the mixed output can be reduced for a lo-fi effect. The source code for Waves will be available as a template along with the SDK source code on GitHub, so new and unique oscillators can be created.
Several developers are creating new and interesting Custom Oscillators and Effects for your KORG prologue!

Disclaimer:
- This content is 3rd party made, please go to the developer's site and inform yourself adequately before installing any Custom Content on your prologue.
- KORG will not be held responsible for any incompatibility issues or damage that may occur to your synthesizer.
- KORG won't be offering any support for these so in case you have any questions please ask the developer directly.
- Some of these are offered for free and some aren't, please make sure to check the details with the developer.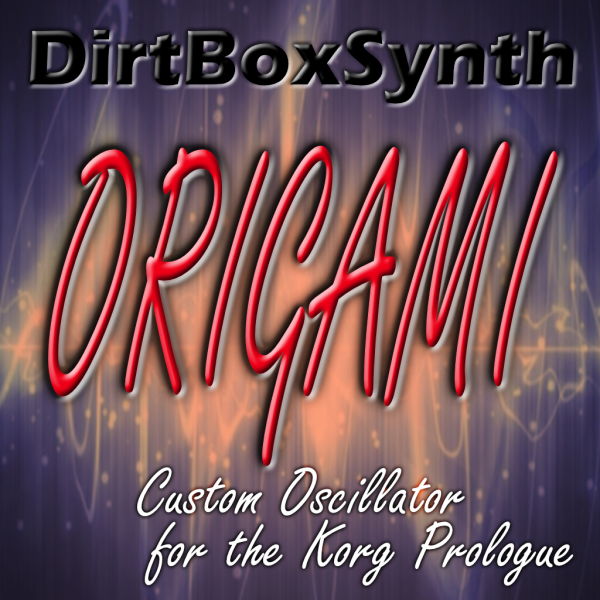 In addition to "Waves", the Custom Oscillator that comes pre-installed with all prologue units, we are now giving away for free a new Custom Oscillator "Origami" - a name inspired by the Japanese art of paper folding.

The new oscillator from DirtBoxsynth is a wave-folding type, which "folds" more as the SHAPE parameter is increased. A source wave is fed into a "Wavefolder" with a DC offset control to generate even/odd harmonic variation, an ADSR envelope is employed to control the gain of the waveform feeding into the Wavefolder.

The DC Offset can be modulated by the Shape LFO. Origami is not only great for basses, sequences and leads, but also evolving pads and textures, due to the envelope portions having a wide range of 1ms-10sec. By using both the envelope and the LFO, Origami can be used to create constantly-moving rich tonal harmonics.
Please download "Origami" for FREE here
(Note: Subscription to DirtBoxSynth's Newsletter is required)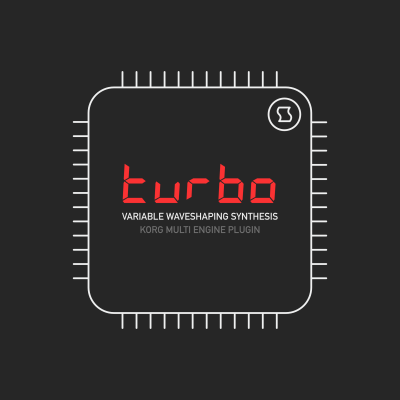 Turbo is a variable waveshaping oscillator for Korg's multi-engine. An original DSP technology developed at Sinevibes, Turbo uses a pair of sine oscillators coupled with special sine-based waveshapers to create truly unique, spectrally rich sounds with very distinct character.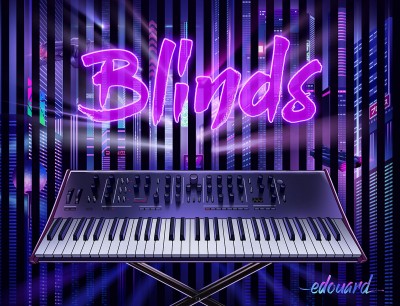 Edouard Digital has created an interesting Custom Oscillator called "Blinds" that has 8 wave shaping modes and can be animated with the Shape knob as well as by the Prologue's LFO and Blinds' own LFO.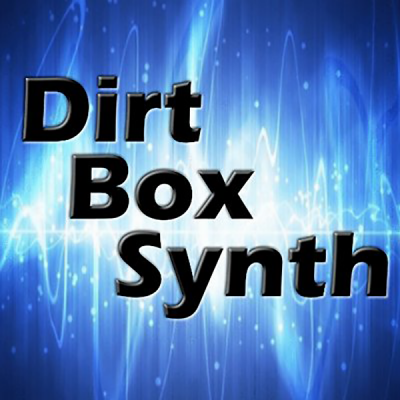 DirtBoxSynth has produced several Custom Oscillators (SUPAwave, FMonsta, FMonsta2, ORGANism) and Custom effects (Auto-Panner, Hi-Gain Distortion and various filters) for the prologue.