Backing Sequencer
There are two ways to record using the backing sequencer. Realtime Recording captures everything in one pass, as you play. Each part you play, and each part the microARRANGER's Style engine plays, will be captured on a separate sequencer track. This allows any part to be edited independently at a later time.
With Step Recording, the chords can be entered one at a time, and you can tell the sequencer how long to play each chord, specified in beats and measures. Additional parts, fills, variation changes and other musical information can all be entered in this way. This method is ideal for creating a step-by-step foundation for your song, without needing to rely on advanced keyboard skills.
Song Sequencer
This is a conventional one-track-at-a-time sequencer, like those found in a computer program or a workstation keyboard, with 16 tracks and a capacity of 56,000 notes. Using the Song Sequencer, you can layer additional melodic parts onto a song created using the backing sequencer. This is a convenient way to add the finishing touches required for full-fledged song production.
Sequence data created on the microARRANGER is also compatible with Standard MIDI Files, so you can import it into your DAW or software sequencer. In your PC you can perform further editing or add vocal tracks to bring your song data to its final stage of completion.
Advanced Korg Sound Engine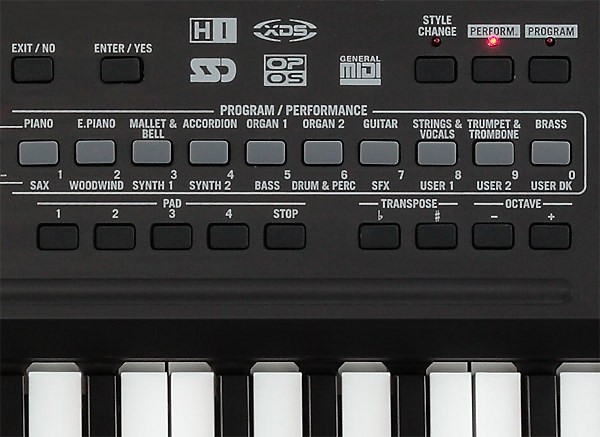 The microARRANGER is packed with the high-quality 662 sounds, 33 drum kits and 89 effects you've come to expect from Korg.

There's a great selection of the sounds that pro musicians and producers use in the professional workplace – pianos, electric pianos, and organs; thick basses; realistic winds and strings; and tight drums – all instantly available for your immediate use. Also included are numerous high-quality effects, rivaling the quality of dedicated processors. These effects allow the creation of finished productions and audience-ready songs, without the need for any additional equipment.
SD/SDHC card data storage & transfer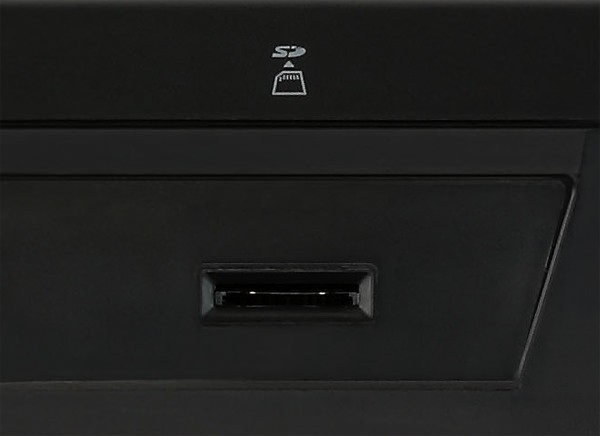 Using the microARRANGER's SD card slot, additional style data can be loaded directly from your PC via SD card; it's also easy to transfer data to your PC.
Realtime performance
Although the microARRANGER's mini-keyboard is compact, it has been designed for great playability and a comfortable touch, with box-shaped keys and careful consideration of the proportions of the white and black keys. With a 61-key range, you'll be able to play using both hands for musically rich performances, or easily provide backing for a guitarist or vocalist --- a great way to experience the enjoyment of playing in a band. Another great feature for realtime performance is the panel crossfader that controls the XDS crossfade dual sequencer, letting you control the volume of both sequencers with a single knob for smooth transitions between songs. The compact size allows the microARRANGER to be taken anywhere for your musical enjoyment.