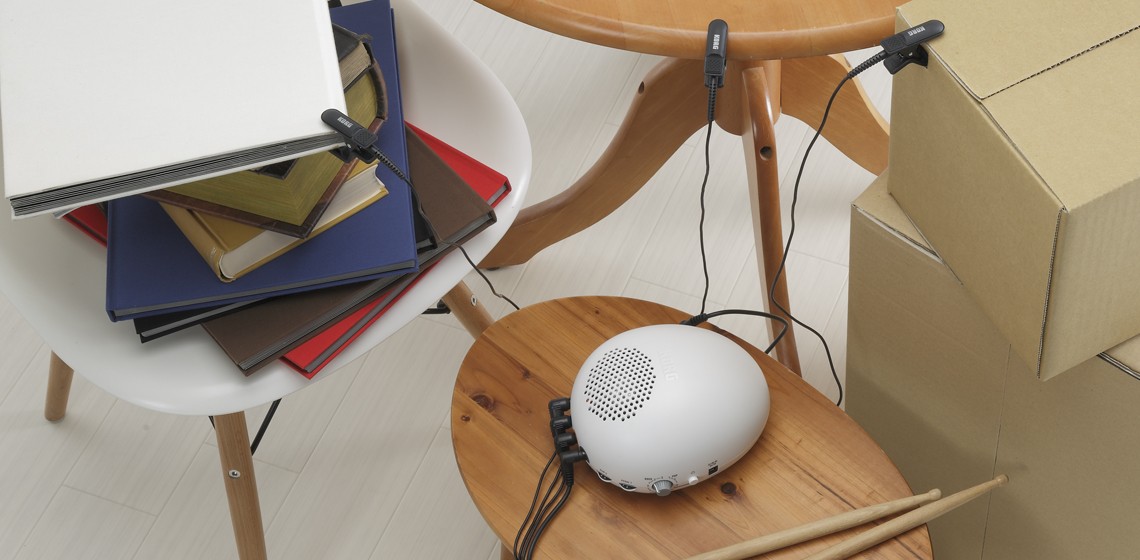 Clip It! Create an instant drum set, anywhere.
---
Buy Now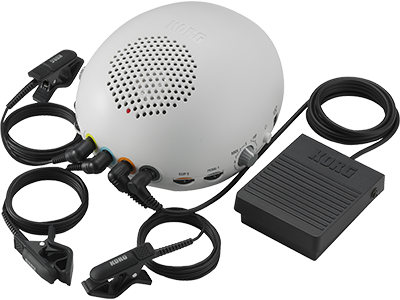 CLIPHIT
CLIP DRUM KIT
Support for Your Purchase
Support
Learn More
Just attach the clips to any surface, turning them into a practice drum kit! The CLIPHIT, a fun to use drum module with sensor clip technology
The CLIPHIT is a new electric drum kit that's ideal for drum practice at home or for casual playing. Attach the clips with their internal sensor to a magazine, desk, or almost any surface, transforming it into a snare, hi-hat, or cymbal. You can also attach these clips to practice pads, using them to play drums or any of the programmed EFX sounds that include dog sounds, cat sounds, hand clapping. CLIPHIT will breathe new life into your drum practice, and is a great way to enhance your experience and creativity.
A high-tech drum kit with three clips that trigger onboard drum samples
Includes one footswitch to control kick sounds, with the ability to add one more for control of hi hat open/close
Eleven kits are provided including hand percussion and sound effects kits
2W output, 3-inch speaker, and bass-reflex design deliver great-sounding tone
Perform sounds by striking the CLIPHIT itself with your hand
AUX IN jack lets you connect external sound sources such as an MP3 player to jam along
Headphone jack for private practice
Compact space-saving design
Two-way power supply allows for battery operation
We use cookies to give you the best experience on this website.
Learn more
Got it