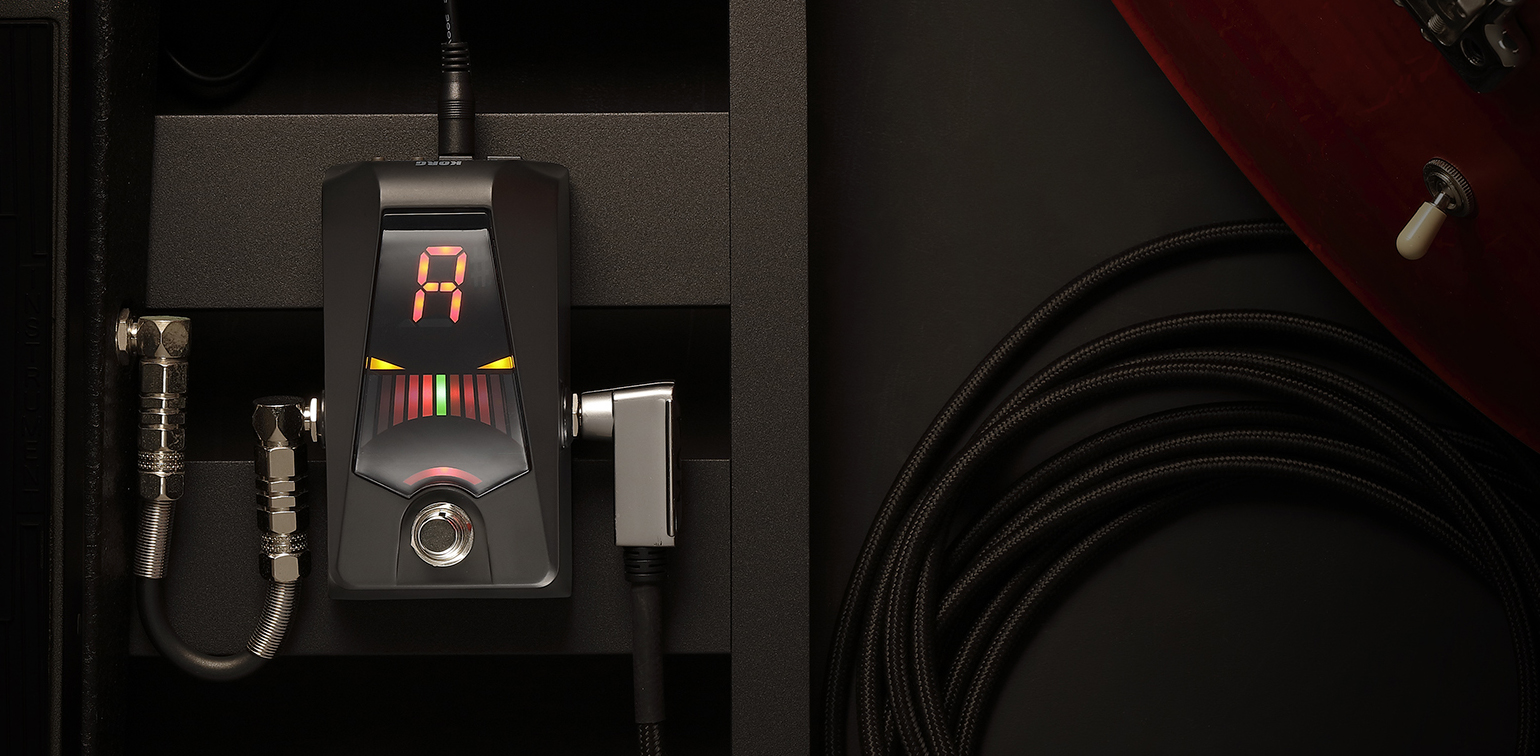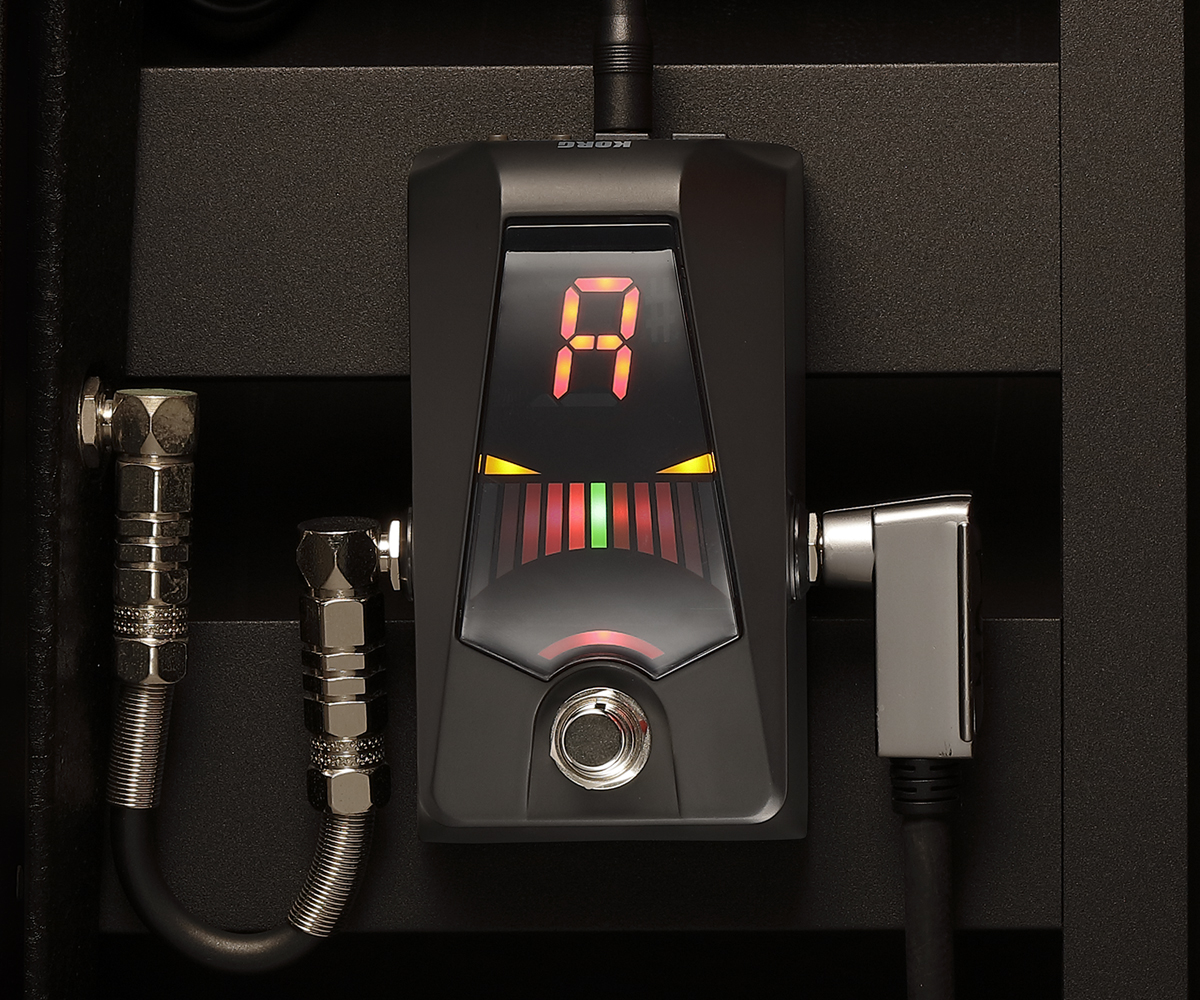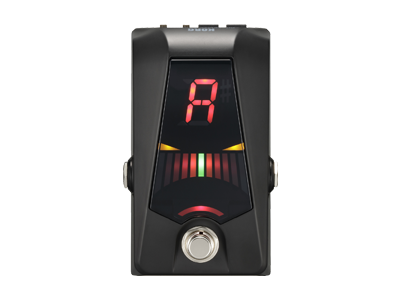 Pitchblack Advance
PEDAL TUNER
Learn More
Related Sites
Related Products
Related Accessories
An evolution of the best-selling Pitchblack tuner.
The ultimate pedal tuner, meeting the needs of every guitarist.
As the clear standard in pedal tuners for the guitarist or bassist, the Pitchblack is loved by professionals and amateurs around the world. The Pitchblack Advance is the next-generation model, a further evolution that features an advanced cutting-edge form and many of the functions and technologies developed for previous models of the Pitchblack series. Embracing both the traditional and the revolutionary, it represents the perfect summation of pedal tuners.
Pitchblack Advance - Introduction Movie
Cutting-edge design, with a superbly visible display
Ultra-high tuning accuracy of +/- 0.1 cents
Four meter display modes
True bypass has absolutely no effect on the sound
DC out allows parallel connection for powering other pedals
Completely eliminates noise caused by using a power supply
Achieves up to 60 hours of battery life
The Pitchblack Advance is now available in an all-new, limited-edition metallic gray color scheme.
This new finish is both elegant and tough-looking and is a perfect match for the flowing lines of this pedal.

* All specifications other than the color are identical to the Pitchblack Advance standard model.
* All products names and specification names are trademarks or registered trademarks of their respective owners.
* Appearance and specifications of products are subject to change without notice.
Cutting-edge design, with a superbly visible display
Featuring a slanted design that hints at a new age, the Pitchblack Advance retains the toughness that is characteristic of the series, in spite of becoming even lighter in weight. The display features high-brightness color LEDs, nearly doubling the size of the note name display and providing amazing visibility. Whether you're on a dimly lit stage or outdoors in bright sunlight, this display will always be easy to read.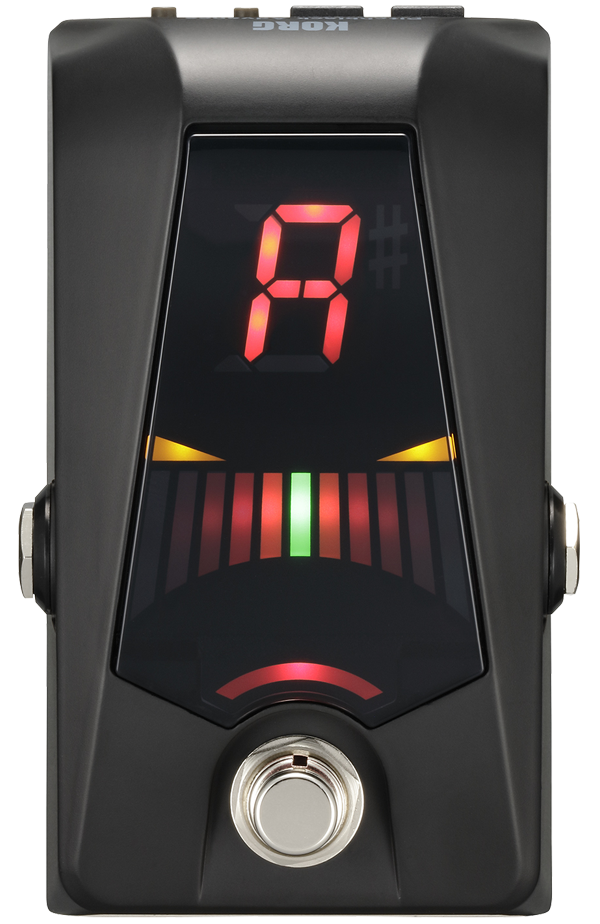 Ultra-high tuning accuracy of +/- 0.1 cents
When using strobe mode, the Pitchblack Advance allows ultra-high-precision tuning with ±0.1 cent accuracy. It's a great choice for exacting situations where even slight errors cannot be tolerated, such as in professional recordings or stage performances.
Four meter display modes
Choose from four meter display modes to suit your playing style. In addition to the standard "Regular mode," you can use "Strobe mode" or "Half-strobe mode" in which the direction and speed of meter movement indicate the pitch change for easy visualization of even minute differences, as well as "Mirror mode" in which two LEDs move from left and right to coincide in the center as you tune.
True bypass has absolutely no effect on the sound
The true bypass design allows the input sound to be output with absolutely no change (when the tuner is off). In other words, the tuner circuit does not change, degrade, or color your sound in any way. Since the input sound is completely muted when the tuner is on, this unit is ideal for use on stage.
DC out allows parallel connection for powering other pedals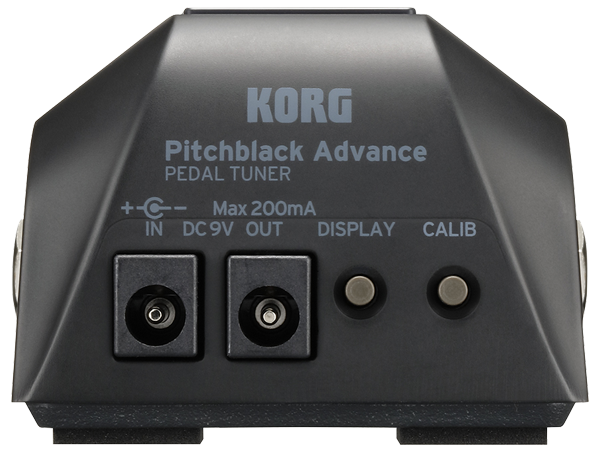 If a separately sold AC adaptor is used, the DC OUT jack can supply power to another effect unit. Since a dedicated power supply circuit is provided for DC OUT, it can provide stable and noiseless 9V 200 mA power.
Completely eliminates unwanted noise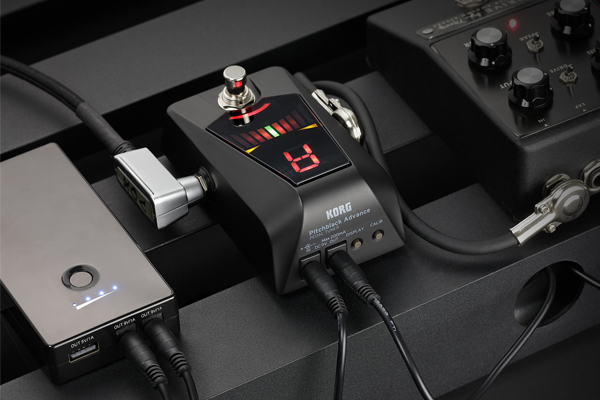 The Pitchblack Advance provides a stable playing environment for all players. When using a power supply, for example, noise can be caused by interference between different pedals using the same power supply. The Pitchblack Advance is equipped with a circuit that suppresses sudden changes in current, and also applies software control, thereby completely avoiding the occurrence of such noise.
Achieves the longest battery life
The eight-year journey of the Pitchblack series has brought its high efficiency and long-life design to an even higher pinnacle. With approximately 30 hours on zinc-carbon batteries and approximately 60 hours on alkaline batteries, this new unit achieves ultra-long-life operation that is six times greater than the Pitchblack. Even on a long tour or an extended recording session, it will continue to fulfill its role as your faithful partner.
We use cookies to give you the best experience on this website.
Learn more
Got it