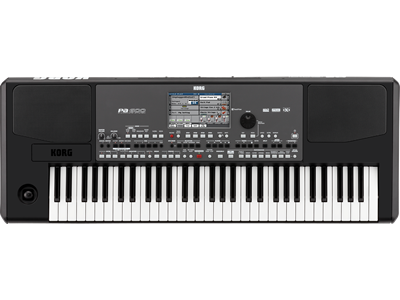 Pa600
PROFESSIONAL ARRANGER
Support for Your Purchase
Learn More
Related Sites
Related Products
Compact, yet powerful
The Pa600 is one of the easiest arrangers to carry around. While its size might appear compact, the power of the onboard, exceptionally high-quality custom designed amplification system is anything but small. The 2 x 15-watt amplifiers drive two loudspeakers in a bass-reflex box to generate a powerful listening experience.
Play any song, and view it as traditional music notation
The player on board the Pa600 can read MIDI, KAR and MP3 files. It can also read lyrics and chords from most of these files, and add markers on-the-fly to MIDI files. Traditional score viewing is also available for those who prefer to read music.
The Score Viewer displays the lead track (or any other track) as clear and plain traditional musical notations with notes or chords, together with lyrics and chord abbreviations. Chord names can also be seen in different languages (English and Italian). For music learners, we also added a function to show note names next to each note.
Easy to use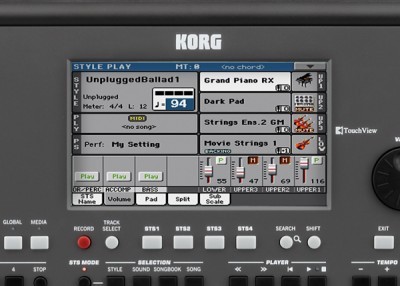 With all the technological power that's packed inside, it was vital that we also made the Pa600 easy to understand and use. Your experience using the Pa600 should be intuitive, musical, fast and foolproof. The panel layout has been simplified, and the gorgeous color TouchView Display lets you simply think, point and click for easy and intuitive navigation and performance.
So that musicians of all levels can make great music quickly, there are two interface modes: Easy and Expert. Easy mode shows only the most important controls while keeping a clean and straightforward interface, useful for beginners or playing live, while in Expert mode, you have full editing control. Nothing stands between you and a stellar performance.

Switches are assignable so your live performances work the way you want, and when you don't remember where a file, song or style was saved, just use the Search feature to let the Pa600 find it for you.
SongBook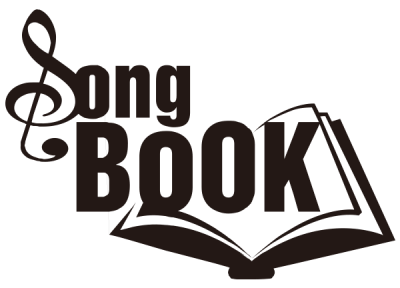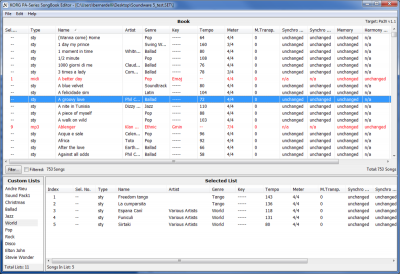 This exciting feature was developed to make your life easier while playing live. The SongBook is a Musical Database that's completely user programmable, containing all the settings needed to play a particular song. You only have to search for the title of the song you would like to play, select it and hit "Play". The SongBook can use styles, MIDI files, or MP3s, and can immediately recall settings such as Song Title, Genre, Artist, Tempo, Volumes, Sounds, Muted Tracks, FX settings, Easy Edit, STS*, Master Transpose and more. Everything that you need to play your song perfectly is in the SongBook; a useful musical feature that is unique to Korg.

*STS - Single Touch Settings is a memory that recalls sounds for all the real time tracks (Upper 1, 2, 3 & Lower).
With the SongBook Editor you can easily view, create and edit your KORG Pa-Series SongBook entries and custom lists using a Windows based computer.

NOTE: Windows XP-Vista-7-8® compatible