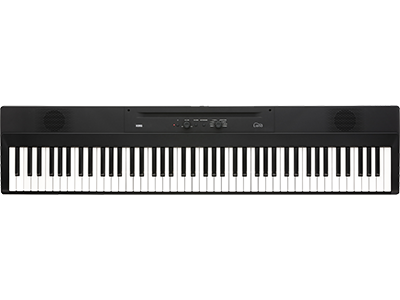 Liano
DIGITAL PIANO
Support for Your Purchase
Learn More
Related Sites
Related Accessories
Love Piano, Love Liano.
A slim and lightweight piano with the sound of an Italian concert grand. Liano features a premium soft-touch keyboard in an instrument with effortless portability and easy-to-use features. At just 6.2kg in weight and with a height of 7.3cm, Liano's rich speakers, convenient features, and the ability to be powered by mains or batteries means you can take your music almost anywhere.
Effortless playability, effortless portability

Thanks to a premium soft-feel LS keyboard action, Liano not only feels great to play, it's also incredibly light. Weighing in at just 6.2kg, and standing only 7.3cm tall, it's easy to transport and store at need. Liano can be powered by AA batteries, meaning you can enjoy the piano playing experience wherever you go.

Liano is extremely easy to use, with eight high-quality sounds available at the turn of a dial. Acoustic pianos, electric pianos, organ and strings are all represented, and are further enhanced with a reverb and chorus effect.
Bass reflex speakers deliver a rich low-end sound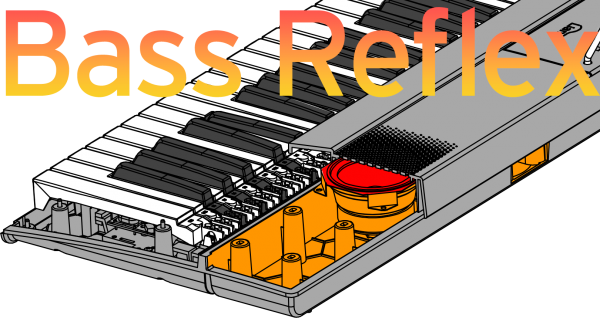 The speakers are located on the front panel to bring the sound directly to you. The bass reflex speaker features specially designed ports, providing a dynamic low-end sound that would otherwise be difficult to produce. And for silent practice there is also a convenient headphone socket.
Lightweight body weighs just 6 kg - so easy to carry

Even with 88 keys and speakers, this piano weighs just 6.2 kg (plus approx. 200 g when six optional AA batteries are installed), so Liano is easy to move around and store as needed. The lightweight and optional battery power for Liano means it can be used in a wide variety of environments - indoors and outdoors!
(There is an optional SEQUENZ SC-B2N soft carrying case for Liano.)
Six AA batteries offers approximately eight hours of continuous use
Even with built-in speakers, the Liano can run on 6 x AA batteries, giving you approximately eight hours of playing time. Use Liano at home, school or outside at parties, on stage or in street performance - there is plenty of battery life and plenty of fun.
Note: Battery life depends on the type of batteries used and conditions of use.
Light-touch key action that is easy to play

The Liano uses a custom designed KORG light touch LS keybed particularly recommended for beginners as well as for players who don't like a heavy key action.

Use the Liano on its own or connect to a computer* and use it as a master keyboard to record music on your DAW software, control an app that offers more piano sounds or otherwise expand Liano's functionality.
*Connection to your PC requires a USB cable (sold separately), and connection to your iPhone or iPad requires a USB cable + Lightning-USB camera adaptor (both sold separately).
The Liano is bundled with software to help improve your music making. These apps include "Skoove" with several levels of piano lessons; "KORG Module" and "KORG Gadget 2 Le" for DAW-based music production; and a 50% discount coupon for "TuneCore", an app that helps you sell your music to the world.
Liano includes a sustain pedal and sheet music stand
The Liano includes a pedal and sheet music stand you can start playing right away.
The fun of playing piano, now more familiar than ever
With its slim and lightweight body along with a brilliant Italian grand piano sound, Liano allows you to enjoy playing whenever and wherever you like!