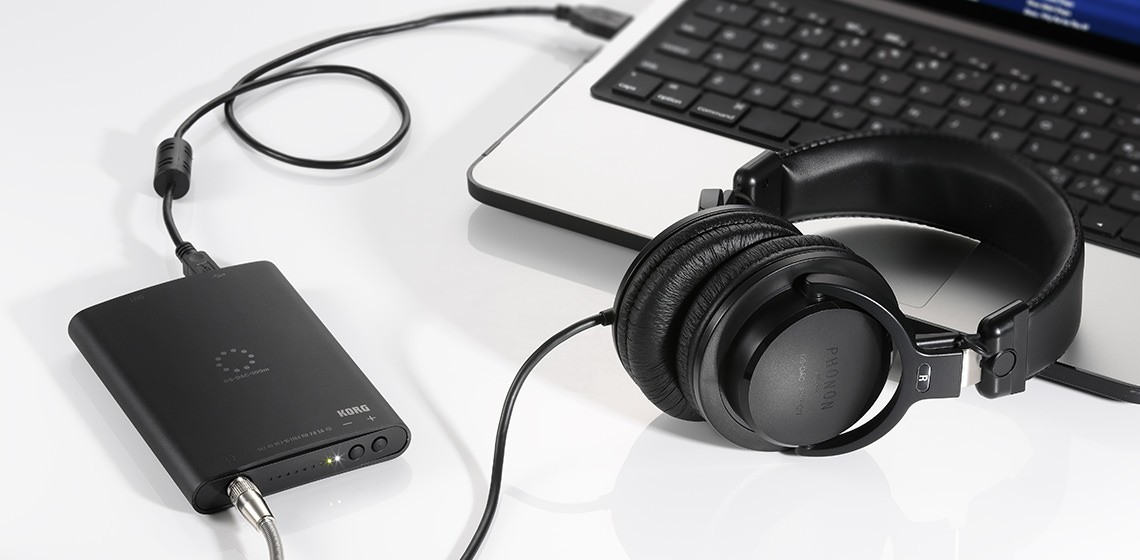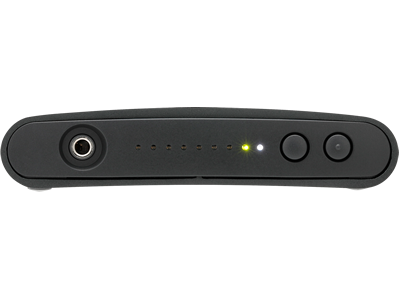 DS-DAC-100m
MOBILE 1BIT USB-DAC
Learn More
Related Sites
Related Products
Compact Design, Uncompromising High-Quality Audio Playback Capabilities
– DS-DAC-100m 
Approximately the same size as a portable hard disk, the DS-DAC100m contains essentially the same circuitry as the upper-level model DS-DAC-100. It provides a compact version of this high-quality audio playback system featuring the same great sound as the DS-DAC100.
Compact Design
AudioGate 3 and the DS-DAC interfaces provide the simplest and yet most comprehensive high-quality playback system available
Realtime DSD conversion delivers optimum sound
Native DSD playback of 2.8224 MHz or 5.6448 MHz DSD files
Pro-quality hardware design that builds on the achievements of the MR series DSD recorders
Stable, dedicated Win/Mac drivers developed specifically for AudioGate 3 and the DS-DAC series
PHONON SMB-02 DS-DAC EDITION is available. -- Made exclusively for the KORG 1bit USB DAC products --
KORG caught up with award winning record producer Steve Levine at his Liverpool studio, to talk about the DS DAC 100.
Steve has recorded a special track for KORG with The Lottery Winners.....Recorded at 96k and available for download by
clicking here
. Owners of the Audio Gate system can listen to this track in it's purest form. The KORG DS-DAC reveals the audio clarity and quality created by Steve without any coloration or degradation of the original material.
The DS-DAC interface provides the simplest and most comprehensive high --quality playback system available.
AudioGate and DS-DAC Setup Download