Features
Artists 2014.01.01
Toby Baker - London based Keyboardist, Musician, Composer and Producer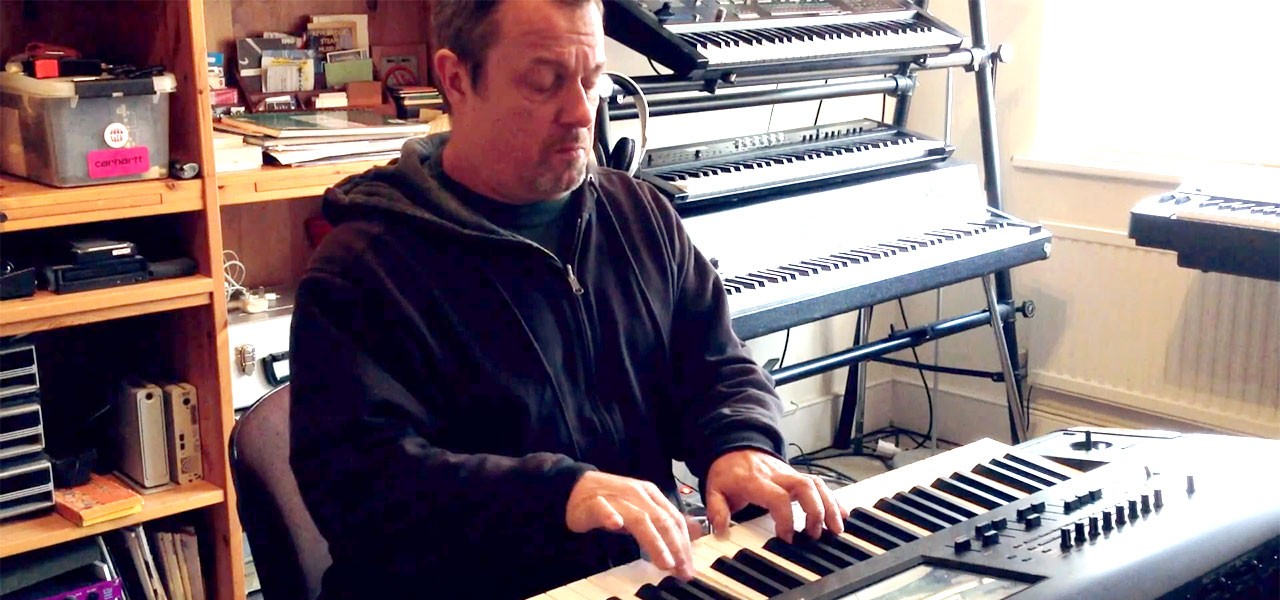 Toby Baker is a London based Keyboardist, Musician, Composer and producer with over 30 years experience.
Toby has recorded and toured with many artists from Europe and the US, composed for TV programmes & commercials and worked on several movie scores and trailers.

Just some of his credits include work with Michael Macdonald, Alexander O'Neal, Eric Clapton, BB King, Lulu and Sinead O'Connor.
Although he has a love of fine vintage analogue keyboards, he has been using the Korg Kronos and SV-1 for much of his work and early this year we caught up with him to see how they've been working out.
Can you tell us a bit about how you got started in the music business?
I got a job as an assistant at an established recording studio in Soho, London.It basically involved making tape copies and a lot of tea! While there,some of my colleagues encouraged me to take cassettes of my demos around various record companies.I ended up signing for a small independent Soul/Jazz Funk label and had my first single out by the time I was 18.It was all very exciting and seemed so much easier back then. From here I started meeting people and collaborating and playing sessions on other people's records.That was 32 years ago and i've kept going ever since,somehow!!
What do you consider the highlights of your career so far?
In terms of making records,the three albums I made with Michael Mcdonald out in LA spanning a few years of recording in some of the world's most famous studios with some of the world's finest musicians.Also one I did with BB King, also in LA.He is a total gentleman and a true legend.
As far as gigs go, my first appearance at Montreux Jazz Festival was pretty mind blowing.Being on the same bill as Herbie Hancock and the Yellowjackets amongst others and getting to rub shoulders with them was awesome.And what a great setting it is.
Do you own or have you used many vintage classic keyboards in your time?
I have owned a vast array of keyboards over the years,notably the Minimoog, Juno 60, Fender Rhodes, Hohner D6 Clavinet, Jupiter,Jx,Dx,Dw....the list goes on.
I still have a 1971 Fender Rhodes with "Fender" actually on the logo. but due to instruments like the Korg Kronos coming out, I have to say i am finally changing my attitude towards modern keyboards. Having said that, I still own several old beasts that i will never sell. At the moment I'm using a Korg Poly 800 a lot in the studio.
You just can't beat the sound of analog synths and a real Fender Rhodes, although the Kronos........
Can you tell us how you've been getting on and using the Kronos?
I have to say that the Korg Kronos is the most jaw droppingly awesome keyboard I have used in a long while.I can't remember being so excited by a synth since I first played a Prophet 5! Aside from the synth capabilities and the technology onboard when it comes to recording, the Vintage Keyboard sounds onboard are just ridiculous.
In a live setting it is so versatile and it's such a hands on machine, I just love it. It's currently on every record and piece of film music I have made since I acquired it.
You've also got an SV-1 stage keyboard. How have you manage to incorporate that in to your set up?
Well, having such a love of vintage pianos like the Rhodes and Wurlitzer, I had to have one of these. It's so compact and portable.There's no way I am lugging my vintage beasts out to gigs anymore, and this does the job just fine.What I like is that, unlike some other similar keyboards from other manufacturers, the stock sounds are great before they are routed through the effects section, and adding the effects enhances them even further. I'm afraid i can't say that about other well known keyboards I have tried. I do a lot of blues gigs and the SV-1 is just perfect for that.
You always very busy gigging and touring. What's on the horizon for the coming months?
I am currently doing some shows around the UK with Blues singer and guitarist Bex Marshall. Then US soul legend Alexander O'Neal is coming to the UK and I'll be playing keys for him, followed by Soul songstress Evelyn King who is coming from LA to do some European dates, and i'll be doing those too.
I've also just completed two cuts for the forthcoming Maysa Leak album that I co-wrote and produced with Bluey from Incognito, and I'm excited about that.
Hopefully, I can just keep on playing.......
Product Information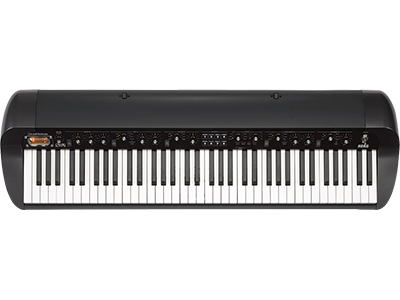 SV-1 Black
STAGE VINTAGE PIANO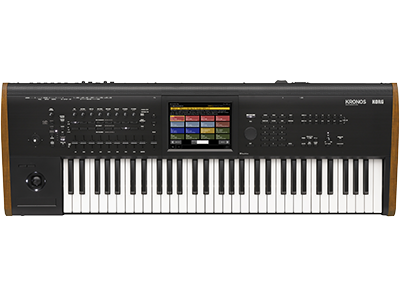 KRONOS
MUSIC WORKSTATION