Features
Artists 2013.01.01
Adam Wakeman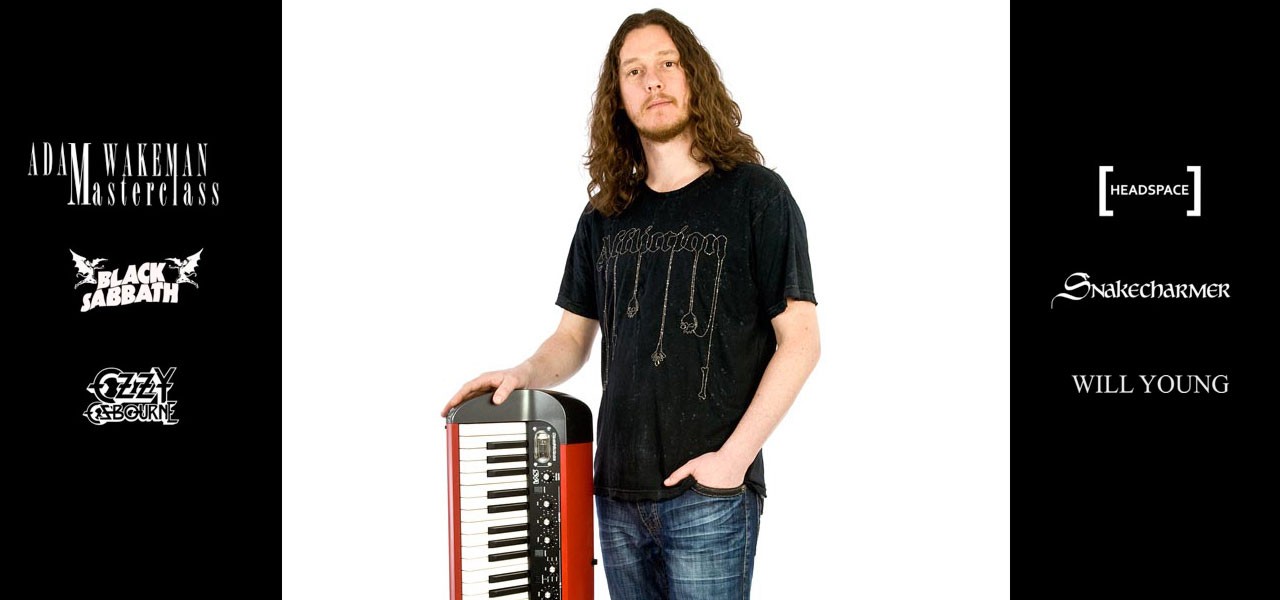 Adam Wakeman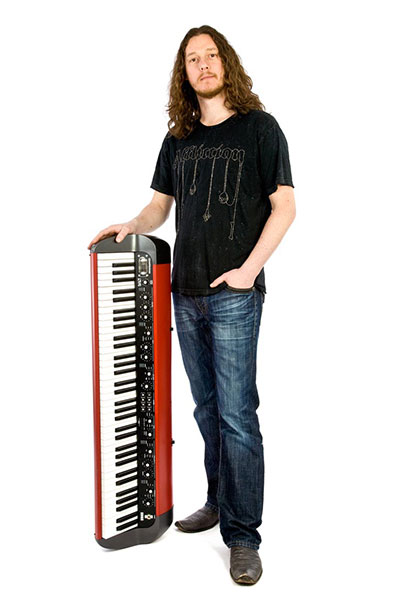 Adam Wakeman (son of legendary keyboardist Rick) takes time out of his busy rehearsal schedule to chat to Korg about touring with Ozzy, meeting his idols and the newest addition to his set up - the Korg SV-1 Piano...
KORG: When did you first start playing keyboard?
AW: I started with piano lessons from the age of 8 and went through the 8 classical grades. Playing keyboards kind of just stemmed from piano playing.
KORG: Obviously your Father (Rick Wakeman) must have been a big influence in your career choice but who else inspires you musically?
AW: Although I'm not a jazz player, I've always been a big fan of Dr John the New Orleans jazz / blues piano player, and Monty Alexander.
Jordan Rudess (Dream Theater) is an amazing keyboard player who I've been lucky enough to meet on a few occasions. Mark Kelly from Marillion is also a great player. When I first met Mark, I told him that the solo in the Marillion song "incommunicado" was one of the first I wanted to learn to play as a kid and was an inspiration to me. He then told me that my father was the main inspiration for him when learning to play so I guess it comes around full circle!
KORG: What's the best thing about playing professionally?
AW: There are so many great things about playing at a professional level. I love travelling so I get to go to some pretty obscure places that under normal circumstances you wouldn't go to. I went to Kosovo & the Falkland Islands to entertain the troops, played in the Kremlin and also met some of my musical idols like Jimmy Page and Tony Iommi. The worst thing is definitely being away from my family for long periods of time.
KORG: What are you up to at the moment?
AW: I'm in rehearsals in Los Angeles for the 18 month World tour with Ozzy Osbourne. The new album 'Scream' is out on June 22nd and the tour starts shortly after that. Tour dates are up on www.Ozzy.com as they are announced. I co wrote 5 of the songs on the new album and have some writing whilst I'm away too for various artists.
We're also finishing the Headspace debut album which is my progressive rock band. I'll be putting some final keyboard parts on the tracks when we stop in one place for more that 24 hours!
KORG: Have you used the SV -1 in a live situation yet?
AW: Yes, The SV1 joins my Triton Extreme 88 note and M3 73 in my set up for this tour.
KORG: What songs has it been most useful on?
AW: I use it on a few songs, but mainly on the new single "Scream". I would have loved to have had it when I toured with Black Sabbath back in 2004/5 as i mainly doubled Tony Iommi's guitar parts with a distorted sample of my fender rhodes.
KORG: What's your favourite feature of the sv-1?
AW: With the SV-1 you can adjust the distortion with the turn of a dial as you play which is really useful. I turn up the distortion when Gus G solo's to give it a '2nd guitar' feel. Some songs I play guitar on too, but the one's which have more keyboards on, the SV fills that gap.
KORG: You've toured with Ozzy for the last few years - how did that come about?
AW: Sharon Osbourne came to an Annie Lennox show in LA in 2003 when I was playing keyboards for her and we got talking about music. We got on well, and later that year I received a call from her office asking if I'd be available for a tour. Unfortunately, I was with Travis then, so was unable to do it. As it happened, Ozzy had his quad bike accident that year and the tour was postponed until the following year. I managed to juggle Travis with Ozzy for the few years after that until I joined Ozzy's band more full time.
KORG: When does the Will Young tour start and what set up will you be using on that tour?
AW: Will is doing 6 weeks in the Summer, of which I am fitting in about 3/4 of the shows in between my Ozzy dates. My rig there will be an M3 and a CX3. I use a motionsound 145 rotating speaker cabinet similar to a leslie 145 which sounds really great. I recently bought a 1979 Korg BX3 which is great but not as road worthy nowadays as the CX3.
KORG: You also use an m3...what's the best feature for you on that?
AW: I love the user interface of the Korg gear, ever since the trinity. It keeps getting more user friendly and being able to program sounds really quickly in a rehearsal or studio situation is vital. It has a broad spectrum of great sounds and I know it's reliable enough to take on a long tour without worrying it isn't up to the job.
KORG: What's the best gig you've ever played and why?
AW: Most definitely Saturday 2nd July, 2005 - Live 8 with Travis in Hyde Park, London. It wasn't necessarily the best gig for me as I had a keyboard stand collapse as we started and someone switched the power off just before we went on stage so my sampler needed re booting!, but it was such an amazing atmosphere. 200,000 people watched the show and an estimated 3 billion people watched it on TV around the world. I will never forget the view from the stage on that day!
Product Information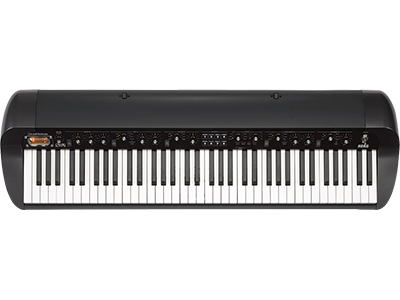 SV-1 Black
STAGE VINTAGE PIANO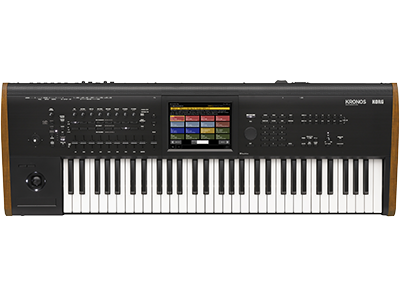 KRONOS
MUSIC WORKSTATION