Features
Artists 2013.01.01
Little Boots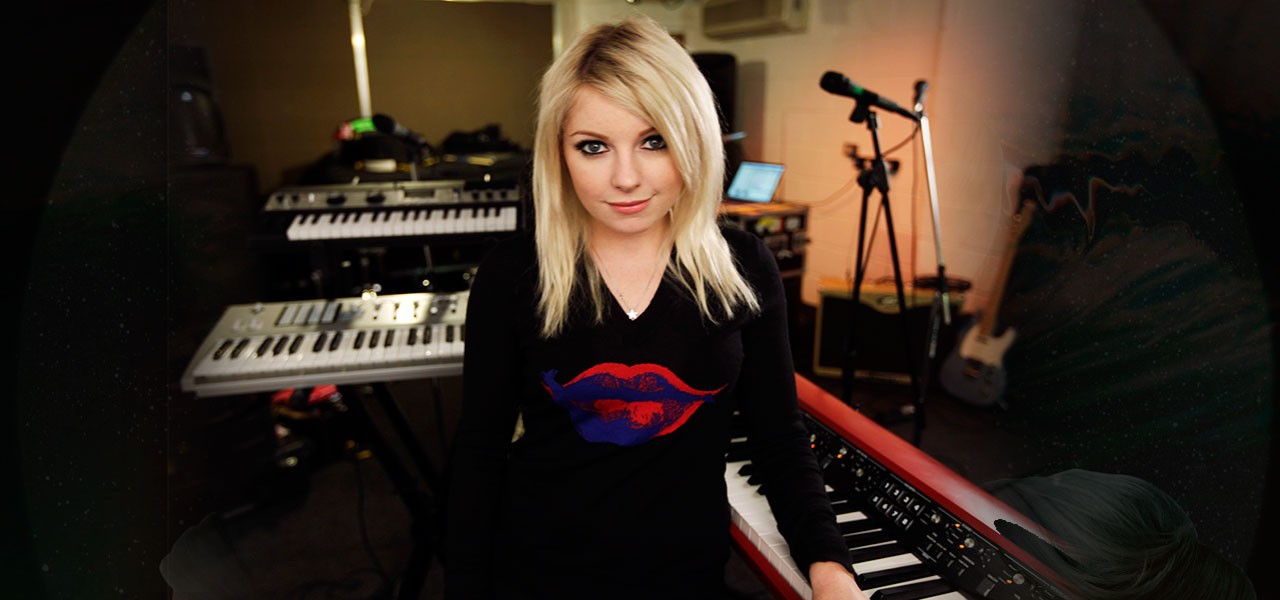 Little Boots
Ever since Little Boots topped the BBC list of 'ones to watch' in Jan 2009, all eyes have been on the tiny synth starlet.
Her first song Stuck On Repeat was produced by Joe Goddard of electro-popoutfit Hot Chip. That began circulating on YouTube and MySpace and word started to spread. Appearances on Jools Holland and endless media coverage meant that Little Boots had a lot of hype to live up to. Since then she has released her debut album, topped the charts, worked with some of her biggest inspirers including Gary Numan and generally become one of the UK's best loved pop stars. With her US release and tour kicking off this month, 2010 looks set to be a big one for Little Boots and Korg will be at the heart of her infectious, electro pop sound.
"My first ever synth was a Korg - it was an MS2000. I remember saving up for it. I used to play the harp andI sold it and used the money and some other funds to buy the synth."
Little Boots Korg collection includes a Microkorg, Microkorg XL, Nano controllers, Kontrol49 and most recently the the SV-1 piano.
"I've always been a Korg lover at heart. I used to use the original Microkorg - it's so popular because of it's size and has such great sounds. I then upgraded to the Microkorg XL. I use this live all the time. When I'm at the front of the stage I need something compact, that still has great sounds in it."
The SV-1 piano will be accompanying Little Boots and the band on their tour of the US and has also been an integral part of the writing process:
" I've mainly had the SV-1 at home writing with it, using the piano sounds. There's also some great electric piano sounds and It's really easy to use. It's very physical so is great for when your writing and you get an idea quickly or you need that change of sound fast. I'm so happy there's no menus or looking up in the manuals to see where all where the sub menus go to. It's great and we're going to take it on tour with us to the States. It's going to be perfect and it's always nice to have a piano on stage."
As well as the Microkorg and the SV-1, the band are also using the Kontrol49 "We also use the mini controller for Lauren who plays in the band so she can trigger loads of the samples. We can assign anything to the faders so she can do all the effects we need. It's really good as we can use a lot of the sounds from the original recordings from the songs rather than using sound-alikes. So between these three I've got a pretty full house!"
Product Information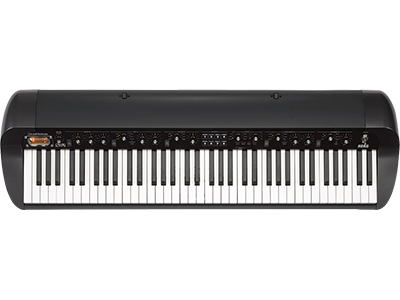 SV-1 Black
STAGE VINTAGE PIANO