Features
Artists 2013.01.01
Jem Godfrey Explores the 9 Synths of KRONOS
Not content with being responsible for the odd UK chart No1 hit or two, selling over a million records and picking up an Ivor Novello award, UK producer, keyboardist and songwriter, Jem Godfrey is also the man behind UK Prog Rock phenomenon Frost.
So when it comes to synths, keyboards and most things musical (and biscuits apparently), Jem Godfrey knows a thing or two... and then some. That's why he was at the front of the queue when the first Kronos Workstations hit our shores.
After just a few weeks and countless packets of Hobnobs, Jem is now ready to enlighten us on the blossoming relationship he has with the Kronos. We caught up with him at London's Wise Buddah Studios with our video camera in hand so he could share a few sound examples and run through the Kronos's nine synth engines.
Product Information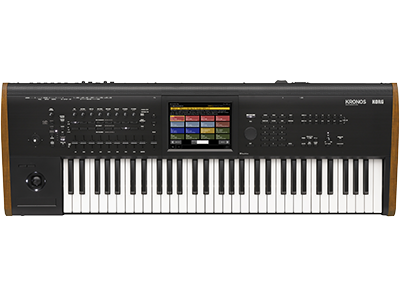 KRONOS
MUSIC WORKSTATION
Related Contents