Features
Artists 2013.01.01
Craig Potter, Elbow's keyboard player & Producer with the Korg SV-1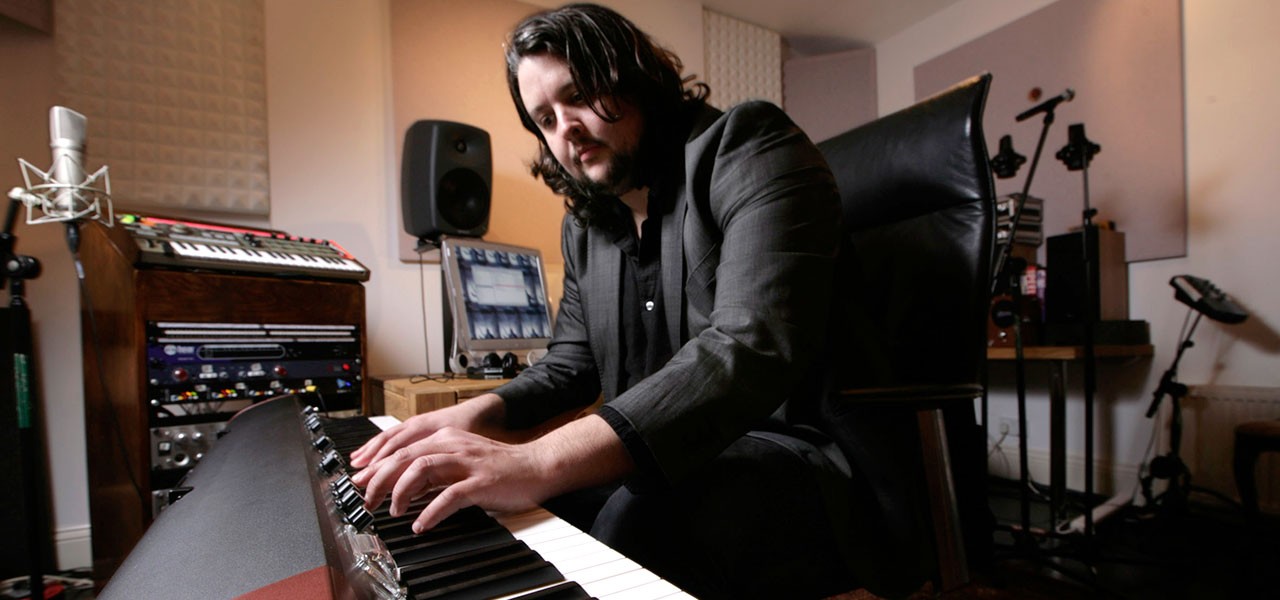 Elbow's keyboard player & Producer puts the Korg SV-1 Through its paces
After a manically busy year, Elbow are back in the studio working on their next album, the follow up to the hugely successful The Seldom Seen Kid.
We caught up with the bands keyboard player and producer Craig Potter, at their studios in Manchester, where he was putting the SV-1 through its paces.
"We've done a lot of touring and it's nice to be back in the studio, working on the new album. We've already got quite a few tracks on the go so there's a lot of really strong stuff. We have already used quite a few sounds from the SV on there too. When I first saw it I was really pleased at the simple lay out. There's no screens so there wasn't that fear of having to learn where everything is on another new keyboard. It's just all there for you and really easy to get your head around. The classic sounds are there straight away. The multi amps feature is really useful on all of the sounds not just the Organs and Electric Pianos. On top of all this, the Korg SV1 has some of the best piano sounds I've ever heard. Love it."
Craig produced the award winning The Seldom Seen Kid and says; we've always produced our own b sides and recorded and mixed them. On Leaders Of The Free World, the idea was to do it all on our own, but we got a little bit stuck. I've been learning mixing skills over the last couple of years while we were doing The Seldom Seen Kid and it's just come together. I finally had the confidence to take it all the way with that album and I'm more proud of the mixing side that the production, as it's something I really had to knuckle down to and get my head around. There's a lot of producers I admire and a lot id like to work with. Just because we did it ourselves last time doesn't mean we're not going to work with anyone again. One of my favourite producers that I've already worked with is Ben Hillier, who produced our first two albums and id like to work with him again. I also really love the stuff that Flood did on the last Sigur Ross album.
The SV-1 looks set to become a permanent fixture in Elbows set up and Craig told us that it will more than likely replace the Triton for live use when they go back on the road, although he is not sure exactly when that will be; "Without a doubt we will use it live on the next tour and the next tour will be when we finish the album. We are aiming to finish it mid next year, to release it in Sep time, but it's a deadline that we're not that great at hitting."
One thing is for sure though; Craig loves the SV and says "you'll definitely be hearing the SV-1 on the next Elbow album."
Product Information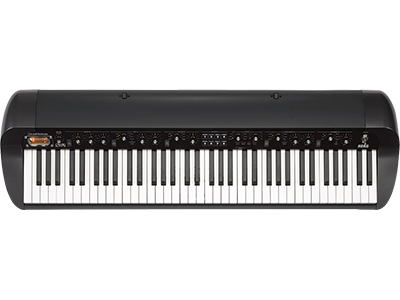 SV-1 Black
STAGE VINTAGE PIANO