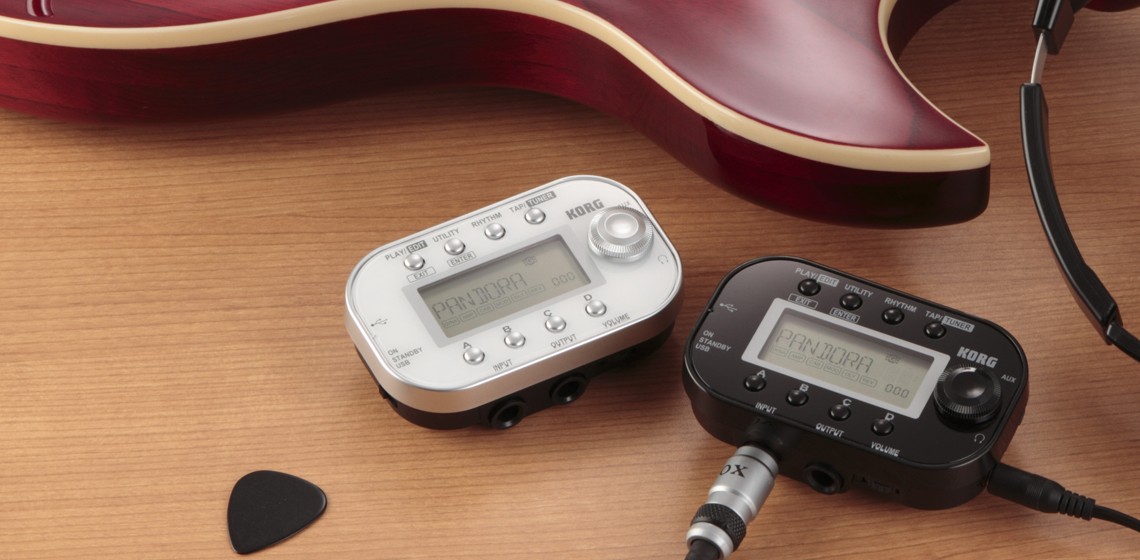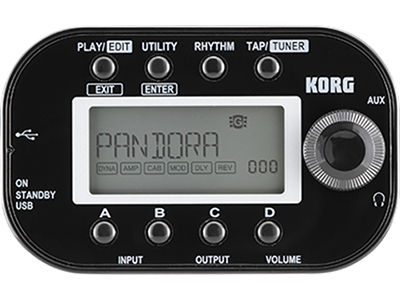 PANDORA mini
PERSONAL MULTI EFFECT PROCESSOR
Support for Your Purchase
Learn More
Related Products

158 "REMS" powered effects
In a body so compact it might be mistaken for a tuner, the PANDORA mini packs in an astounding amount array of features. Despite the small size, there has been absolutely no compromise in sound quality. The amp models and effects are realistic and varied Analog characteristics such as a vacuum tube's distinctively fat sense of drive and the airy feeling of a speaker cabinet are all perfectly replicated. In addition to tried and true standard effects, the PANDORA mini also provides unusual effects such as an intelligent pitch shifter for produces musical harmonies, an acoustic simulator, and a guitar synth. It's the perfect unit for every style of guitarist or bassist.
200 stage-ready presets including song preset programs
Just connect your guitar or bass to the PANDORA mini, and you're instantly ready to play serious sounds. 200 Preset programs cover a broad range of genres and playing styles, so you're sure to find plenty of favorites. Choose one of the 115 Song presets and instantly capture the signature tone used by legendary guitarists playing your favorite hits. Use the Aux input to play along using to any CD or MP3, or take the spotlight and play that classic performance note-for-note. Of the 200 Preset programs, 160 are designed for guitar and 40 are designed for bass.
200 easily-edited user programs
Of course you can also edit your own sounds and store up to 200 of them as User programs. In conjunction with the presets, this gives you a total of 400 programs. Up to seven different effects can be used simultaneously. The effects are organized by category, and you can use the value dial to intuitively edit the parameters. Some effects provide multiple parameters, allowing more detailed control over your sound. You can also assign your favorite programs to the four independent program memory buttons for instant recall.
Jam session features deliver hours of practice enjoyment
Your PANDORA mini contains 100 rhythm and metronome patterns of diverse types, making it the ideal partner for session practice, song-writing, or rhythm training. Use The AUX input to connect an MP3 player, CD player or other external audio source making it easy to jam along with your favorite band, or with tracks you've created yourself. The AUX pitch function lets you vary the pitch of the audio input by ±1 octave, so it's easy to match the key of the song to the tuning of your guitar.
Built-in tuner, plus a full complement of support functions
The PANDORA mini operates on a single AA battery, making it highly portable. It's a great partner for many situations; practicing in private, rehearsing and recording without an amp, warming-up before a concert, or for practicing on tour. Connect your PANDORA mini to your computer with a single USB cable and use the dedicated sound editor software (available as a free download from the Korg website) to edit sounds and manage programs. Another amenity is the built-in auto tuner, complete with a mute feature, delivering a total, portable, and pocket-size package that has everything you need for enjoying playing your guitar or bass.