Features
Artists 2015.05.12
Cosmic Armchair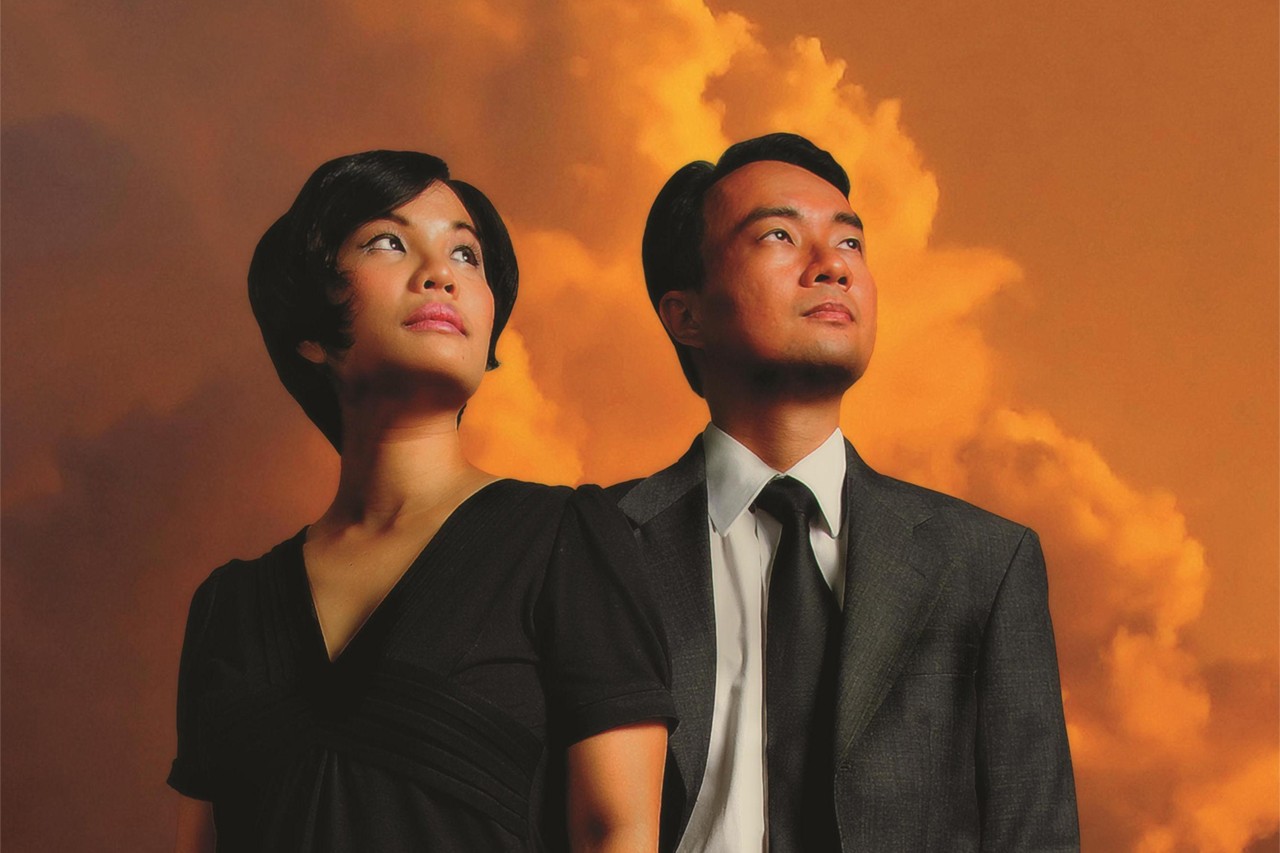 Cosmic Armchair
COSMIC ARMCHAIR is a synthpop / electro pop duo from Singapore, featuring Cosmic Jane (singer / songwriter) on vocals and Cosmic Ben (producer / arranger) on keyboards, launchpads and controllers. Fans and critics say they sound like La Roux, Goldfrapp, Depeche Mode or Chicane.
Cosmic Armchair self-released 2 EPs and remix CDs before they signed with the international alternative electronic record label ALFA MATRIX in 2014. Since then, the band has released two more EPs under the ALFA MATRIX label, and produced club / EDM remixes for other international artists on the label such as Mondtraume (Spain), Psy'Aviah (Belgium), Simon Carter (UK) and Lovelorn Dolls (Belgium). Cosmic Armchair songs have also been featured in European compilations of electronic music in Germany and Belgium, and reviewed by magazines and blogs in France, Sweden, Japan and Germany.
Their latest release, I DON'T BELONG HERE, was launched with remixes by leading Singaporean DJs, and a unique sand art music video by top Singaporean sand artist Lawrence Koh.
The band has been performing at special events and club nights at local clubs and venues such as Blu Jaz and Artistry, as well as part of The Esplanade's On The Waterfront festival (with a Chinese instrumental trio) and The Esplanade's BayBeats 2010 Concourse (the largest alternative music festival in Singapore).
Cosmic Armchair uses a range of Korg products, from the MicroSTATION to the nano series and Taktile MIDI controllers. Since the keyboards are highly portable, the duo find it easy to bring them out of the studio and to gigs. "I'm glad I don't need to carry heavy 20 - 30 kg synthesizers any more," says Cosmic Ben. In fact, they brought the MicroSTATION with them as hand luggage when they went to Bangkok for a show.
Armed with just a laptop, this mobile setup has enabled them to compose and remix on the road, in places ranging from cafes to waiting rooms and even to the poolside. Cosmic Ben considers them an essential part of their creative process: "Having all the knobs, sliders and pads, literally at our finger tips, is essential for expressive control over our electro pop sounds in the studio and live on stage, and especially inspires ideas when improvising."
Cosmic Armchair is now busy in the studio, recording new songs that will be released soon. In the meantime, you can listen their music and watch their videos at their website www.cosmicarmchair.com
Press Quotes
"Trancey … with angelic voices" – Aldrin, international DJ
"Their strength is clearly in vital progressions and electro arcs … hot on the heels of Depeche Mode and Pet Shop Boys" – blaineinpdx, iTunes review
"…like a cross betwen 90s synth-pop, trance and new wave… probably one of the better local releases this year … sounds like what you would get if you were to mix Depeche Mode with The Birthday Massacre (without the guitars)." – Navigator magazine
"Gem tracks: Frontiers, Here and After, and Grey" – Chris Toh, TODAY newspaper
"Cosmic Jane plays Everything But The Girl's Tracey Thorn to Cosmic Ben's Ben Watt, in a man-woman interplay of subtle emotion and dance rapture. Take You Home is the piece de resistance here, with Jane's calm confession over Ben's incremental build-up of micro beats and synth rain." – Yeow Kai Chai – The Straits Times
"Song after song feels like a warm wash of sound that is both grounding and inspiring … This is the kind of music that will stand up well, years after it's release." – Spin or Bin Music