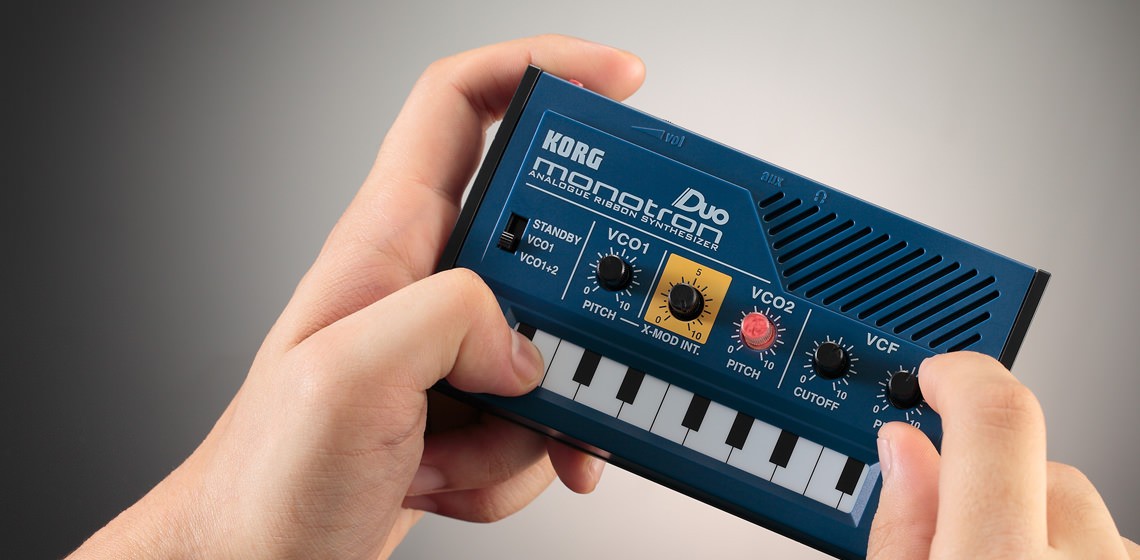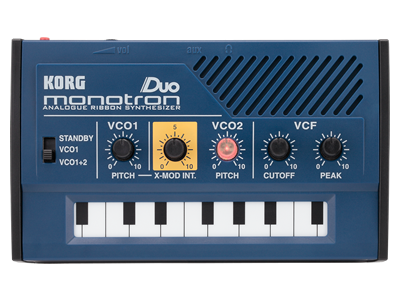 monotron DUO
ANALOGUE RIBBON SYNTHESIZER
Support for Your Purchase
Learn More
Related Products
Dual Oscillator / X-Mod Design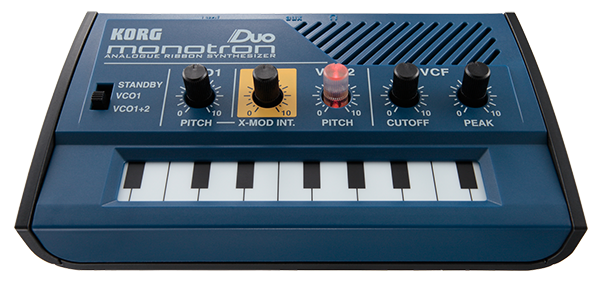 monotron DUO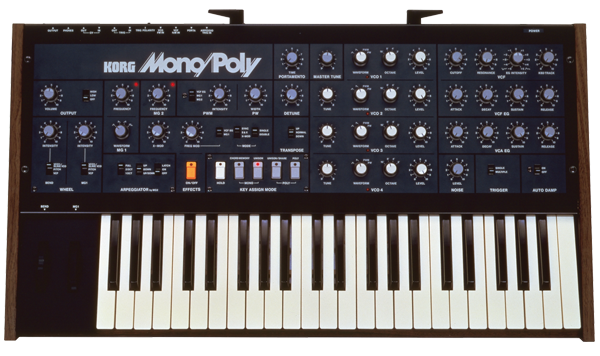 Mono/Poly
Offering two oscillators, the monotron DUO adds an extra dimension, delivering an even more extreme sound. Tune the oscillators in unison for a rich, thick, analog tone. Tune them in intervals for classic soloing sounds and generating new effects. The X-MOD (cross modulation) circuit taken from Korg's classic Mono/Poly can introduce a mild or razor-sharp edge to the overall sound; everything from a rich vibrato to extreme metallic sounds reminiscent of an FM synth.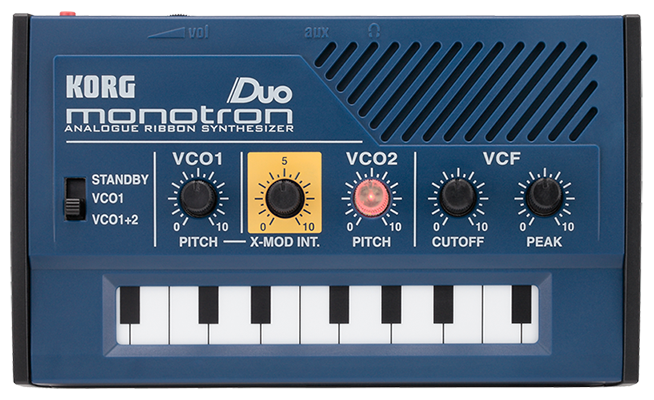 Enhanced Ribbon Controller Keyboard
The monotron DUO's ribbon controller keyboard now features the familiar Scale function used on the KAOSSILATOR. You can use this button to select one of four scales: Chromatic, Major, Minor, or Off. Choose the Chromatic scale to play precise pitches as on a piano, or choose Major or Minor to generate musically coherent phrases by simply sliding your finger around on the keyboard.
Classic Korg Filtering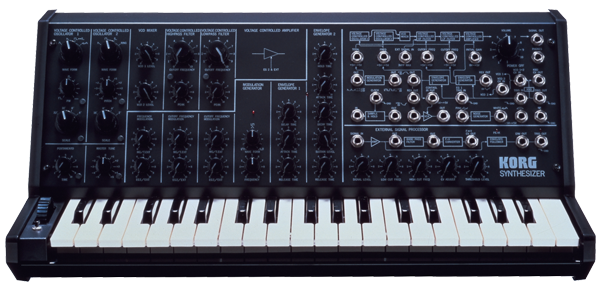 MS-20
The distinctive tone of an analog filter (VCF) can dramatically alter and enrich the sound. The monotron DUO uses the same highly acclaimed VCF circuit as KORG's classic MS-10 and MS-20 semi modular synthesizers. Originally released over 30 years ago, these instruments are still coveted today for their aggressive, dynamic filters. The VCF Cutoff knob sets the frequency or tone of the filter; the VCF Peak knob adds emphasis. A powerful filter is an essential aspect of any analog synthesizer, applying dramatic tonal changes to the sound, and projecting an intense personality that will stand out in any live performance.
Fully-patchable Filter
The input jack (AUX input) built into the monotron DUO's compact body allow you to place any audio source into the monotron DUO's signal path, directly before the analog filter. This provides a great way to connect a KAOSSILATOR, a guitar, or a digital audio player to the monotron and enjoy tone-bending filter effects
Go Anywhere Analog
A miniature speaker is built into the monotron DUO. Along with the battery operation and compact size, this feature allows you to enjoy the share the monotron DUO's analog synthesis sound with your friends, anywhere, at any time. There's also a headphone output that you can use when practicing in private, creating sounds at home, recording, or for connecting to an amplifier or PA system.
We use cookies to give you the best experience on this website.
Learn more
Got it