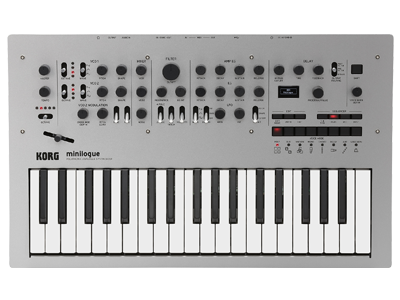 minilogue
POLYPHONIC ANALOGUE SYNTHESIZER
Lees meer
Gerelateerde websites
Gerelateerde producten
Accessoires
Related Artists
2017.03.27
Show All
Sound Librarian / Sound Packs
Gratis te downloaden Program-pakketten en Sound Librarian, waarmee je je Program-data kunt importeren, inladen, wegschrijven en beheren.
minilogue Sound Librarian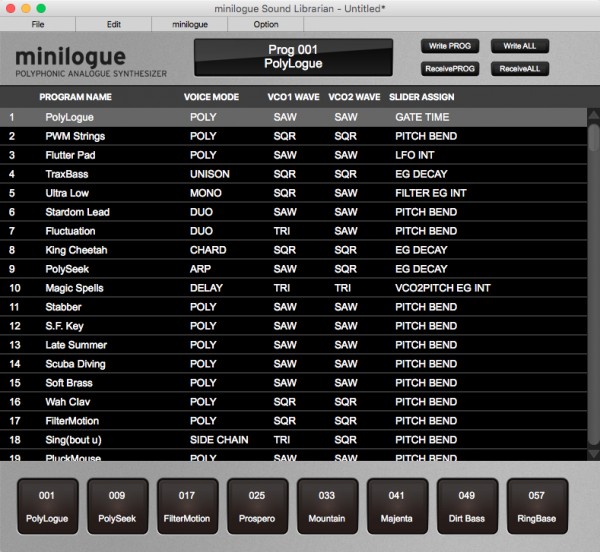 Met de minilogue Sound Librarian kun je heel simpel de programma's in je minilogue herschikken en organiseren en deze software is voorzien van de functionaliteit om je eigen collectie programma's op je computer te saven. In aanvulling op het beheer van je programma's, kun je het ook gebruiken om fabrieksgeluiden en bonusmateriaal dat door KORG wordt gedistribueerd in te laden.

Download de Sound Librarian voor Win >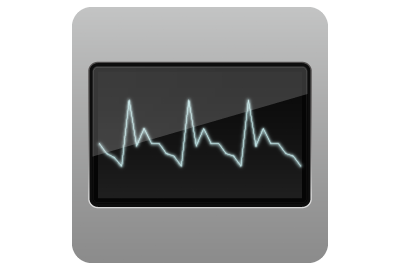 * Hoe je Sound Packs moet importeren
Versleep en gooi de presetdata (.mnlgpreset) op het Sound Librarian-pictogram om het aan je presetdata-venster toe te voegen. Je kunt het presetdata-venster zien door te klikken op Option > Open Preset Window.

Zie de bij de Sound Librarian behorende gebruikshandleiding voor meer details.
Sound Packs vol.1
"UK Producer Set"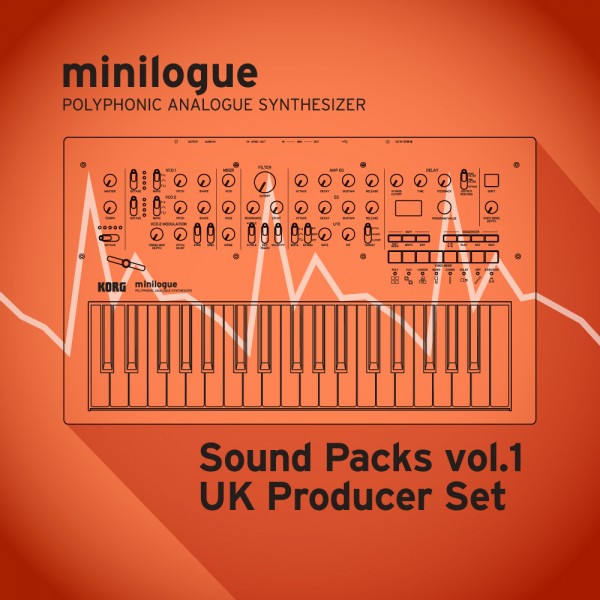 Een boutique-collectie van programma's die je als eigenaar van een minilogue niet mag missen. Deze is voorzien van vette, analoge bassen, synths, warme pads, emulaties van vintage synths, effecten en bijtende leadsounds.
Ze zijn gecreëerd door twee toonaangevende synthprogrammeurs in de UK: Dan Goldman (aka JD73) en Tim Mantle van Psalm 37 Patches. Deze 75 programma's zijn vakkundig samengesteld om in een breed scala van muziekgenres uit de afgelopen vier decennia te passen.
Aanvullend is elk programma voorzien van een stepseqeunce die kant-en-klare inspiratie voor je eigen muziekproducties aanlevert.

Dan's web pages: JD73 / JD73 Facebook
Tim's web pages: Psalm 37 / Psalm 37 Facebook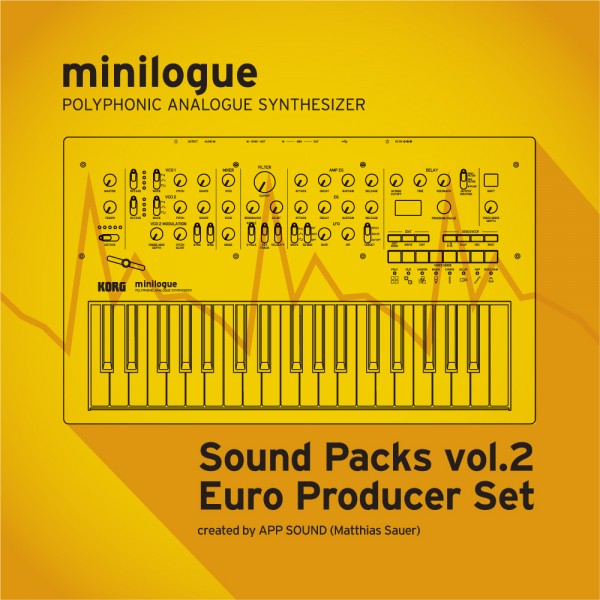 A second collection of "must have programs" for all minilogue owners. Featuring wobbling basses, spheric sounds, jazzy chords, retro leads, percussive sounds and vintage emulations.

Created by synth programmer Matthias Sauer (aka App Sound) from Germany.
The 64 programs have been expertly crafted to fit perfectly with a broad range of popular electronic music.
In addition, each program includes a step sequence providing instant inspiration for your music productions.

Matthias' web pages:
APP SOUND / APP SOUND YouTube
APP SOUND SoundCloud / APP SOUND Facebook

Sound Packs vol. 3
"Spanish Pro Set"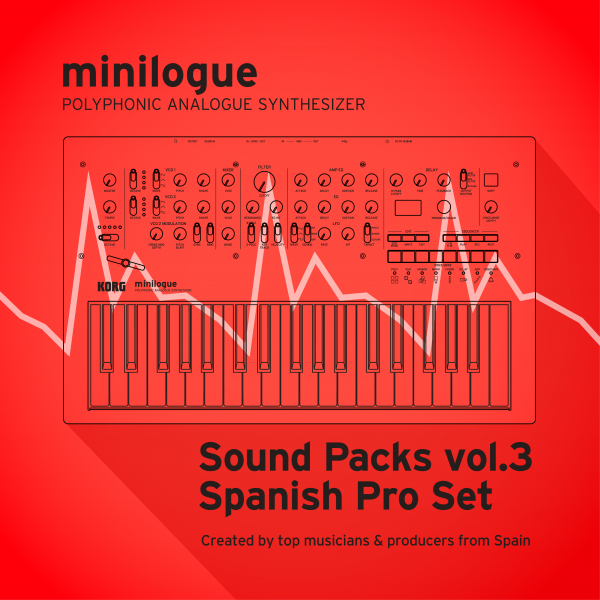 Crunchy basses, smooth pads, nostalgic vintage emulations and many other programs in this must-have collection for minilogue users.

Created by Alex Martin, Dani Ferrer, Edu Martinez, Santi Comet and Marc Pitarch, five of the most accomplished musicians in Spain's music scene.

These 50 programs have been carefully tailored to provide you with instant inspiration and make your tracks stand out!
Additionally, most programs include a step sequence providing instant inspiration for your music productions.