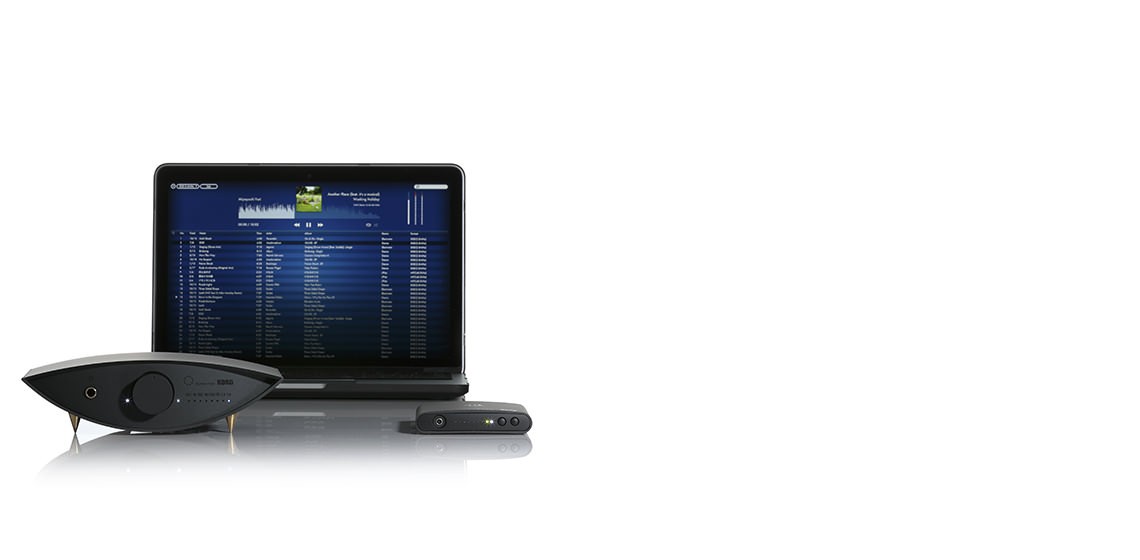 The AudioGate v3.0.4 is now available for free download.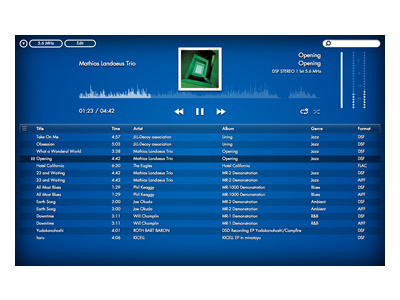 AudioGate3
HIGH DEFINITION AUDIO PLAYER SOFTWARE
Learn More
Related Sites
Related Products
Supports creation of DSD discs, as well as audio CDs of unprecedented quality
The creation of DSD master reference discs and the distribution of the high-quality recorded data have long been problems for those owning a high-quality recorder. Creating a compressed file for distribution via the network is one useful compromise. AudioGate is one of the most innovative software applications that support the creation of "DSD discs," a topic of interest among audiophiles. When used in conjunction with an MR series recorder, AudioGate lets you transfer your recording to media without impairing the pure audio quality that is distinctive of DSD, allowing you to not only create reference discs but also providing the ideal solution for archiving. AudioGate's powerful functionality also comes into play when creating conventional audio CDs. AudioGate contains a decimation filter that is far superior to those built into a typical AD converter for PCM, as well as a proprietary dithering algorithm developed by KORG to match the characteristics of human auditory perception. This functionality ensures that regardless of the source you're using, you'll be able to create even higher-quality audio CDs.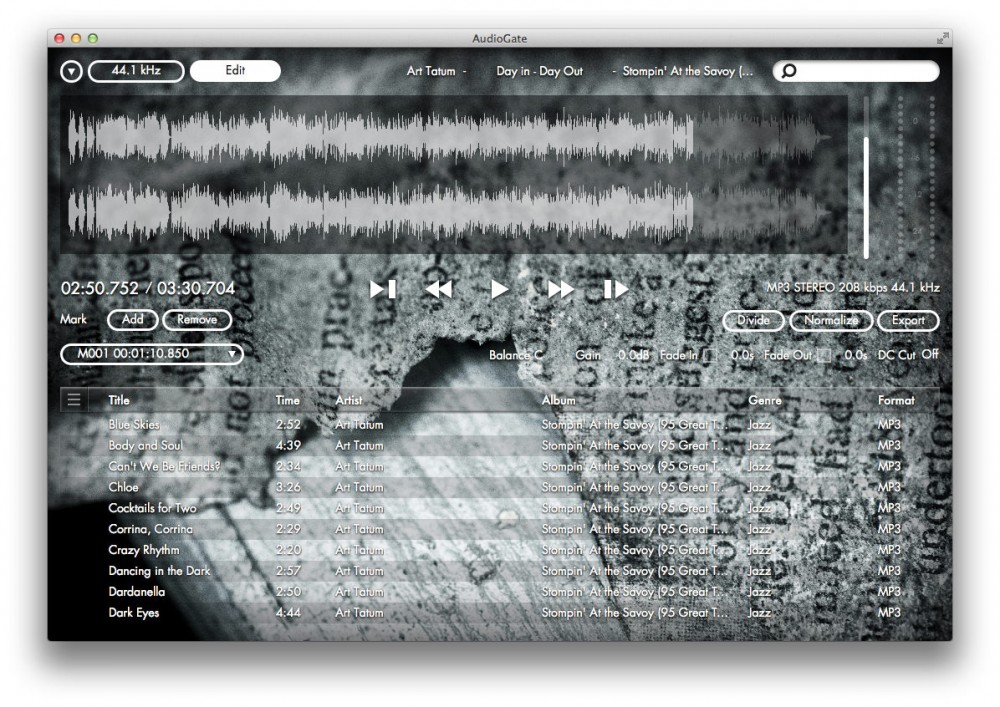 *A writable CD/DVD drive is required in order to create an audio CD or DSD disc.
* DSD discs (1-bit; 2.8 MHz) created by AudioGate can be played back on players such as the Sony SCD-XA5400ES Super Audio CD/CD player, the Sony SCD-XE800 Super Audio CD/CD player or PlayStation®3 from Sony Computer Entertainment Inc. DSD discs to be played on the Sony SCD-XA5400ES or the Sony SCD-XE800 require the following conditions. AudioGate meets these conditions. (As of August 21st, 2010, confirmed by KORG Inc.)


- Disc: DVD-R, DVD-RW, DVD+R, and DVD-RW, that are compatible with DVD-ROM specifications
- File extension: dsf
- Folder type: DSD_DISC folder
- Maximum size of a file: up to 4GB
- Channel: 2-channel
- Maximum number of playable files: up to 150 files per folder
- Maximum number of playable folders: up to 200 folders per disc
- Maximum number of playable layers: up to 8th layer
- Sampling frequency: 2.8224 MHz
A full complement of editing functionality, with support for editing in the DSD domain
In the past, editing data that was recorded in DSD format required extremely expensive pro audio equipment, and this acted as a significant impediment to DSD recording. AudioGate is able to carry out all of the basic editing operations needed for a stereo recorder --- splitting and joining songs, fade processing, volume adjustments, L/R balance adjustments, normalization, cutting DC components, editing marks --- all while staying within the domain of each supported format, including 1-bit DSD.
The DSD editing engine within AudioGate rivals those of professional DSD workstations. Since all DSD-based editing calculations are done while maintaining the sample rate, all the way up to 64 times (2.8224 MHz) or 128 times (5.6448 MHz), you don't need to worry about audio quality being impaired by the decimation filter that accompanies PCM conversion. "Direct output mode" allows unnecessary recalculations to be automatically bypassed, ensuring that the purity of the original audio source is completely retained in the output file.
A rich array of editing functionality for metadata such as song title, artist name, and attached graphics etc. is also a benefit provided by AudioGate.

Unlimited undo/redo allows completely non-destructive editing; auto-save guarantees bulletproof safety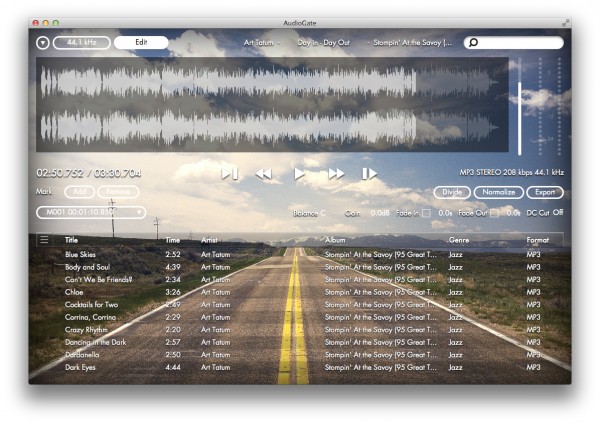 All of AudioGate's editing functions open the original file in read-only mode, perform virtual processing in computer memory, and instantiate the data only when you export the file (or create a disc). This not only ensures unlimited undo/redo of editing operations, but also eliminates the risk that the original data will be modified or lost.
Each detail of editing history is automatically saved as a hidden file, so even if your computer becomes unstable during the editing process, you'll be able to return the data to exactly its previous state after restarting the computer.
PHONON SMB-02 DS-DAC EDITION FOR KORG 1Bit DS-DAC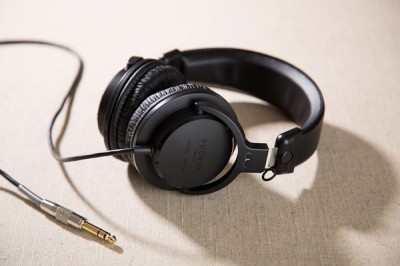 PHONON SMB-02
Phonon has developed these headphones exclusively for the KORG 1bit DS-DAC products.
- Tuning of the pro studio-use SMB-02 for the KORG DSD sound
-The very best playback experience possible by the excellent space definition, frequency and phrase characteristics of the DSD
- High precision monitoring from phonon's original know how.
- Thick but lightweight ear pads that remain comfortable even after long hours of use.
We use cookies to give you the best experience on this website.
Learn more
Got it