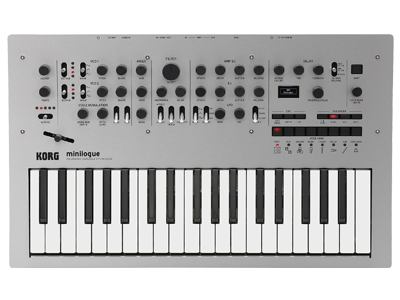 minilogue
POLYPHONIC ANALOGUE SYNTHESIZER
Learn More
Related Sites
Related Products
Related Accessories
Related Artists
2017.03.27
Show All
A next-generation polyphonic analog synthesizer - and so much more.
Meet minilogue; the stylish, innovative, 37 slim-key fully programmable analog polyphonic synthesizer.

minilogue's newly developed analog synthesizer circuit delivers polyphony and full programmability at a great price --- exactly what today's musician needs. With the minilogue, you can get your hands on the powerful sound that's only possible with real analog, and find inspiration with features including a polyphonic step and motion sequencer, on board tape-style delay, multiple sound shaping and filter options, and an oscilloscope display. All of these seamlessly integrated features make minilogue as fun and easy to use as it is powerful. It's the next-generation analog synthesizer for musicians of all types.
minilogue - Analogue. Rebooted.
minilogue - Let Your Voices Be Heard
minilogue - Introduction by Chief Engineer
This new minilogue has a unique polished gray color that reflects beautifully in various lighting, ranging from silver, to dark gray, to black.

The original minilogue received the internationally prestigious German "Red Dot Award" given to products that demonstrate excellent industrial design. This limited-edition model gives the original a new color panel and a see-through black finish on the wooden rear panel as well, with a cool and distinctive appearance that will be recognizable at a glance.

* Specifications other than the color are identical to the original minilogue.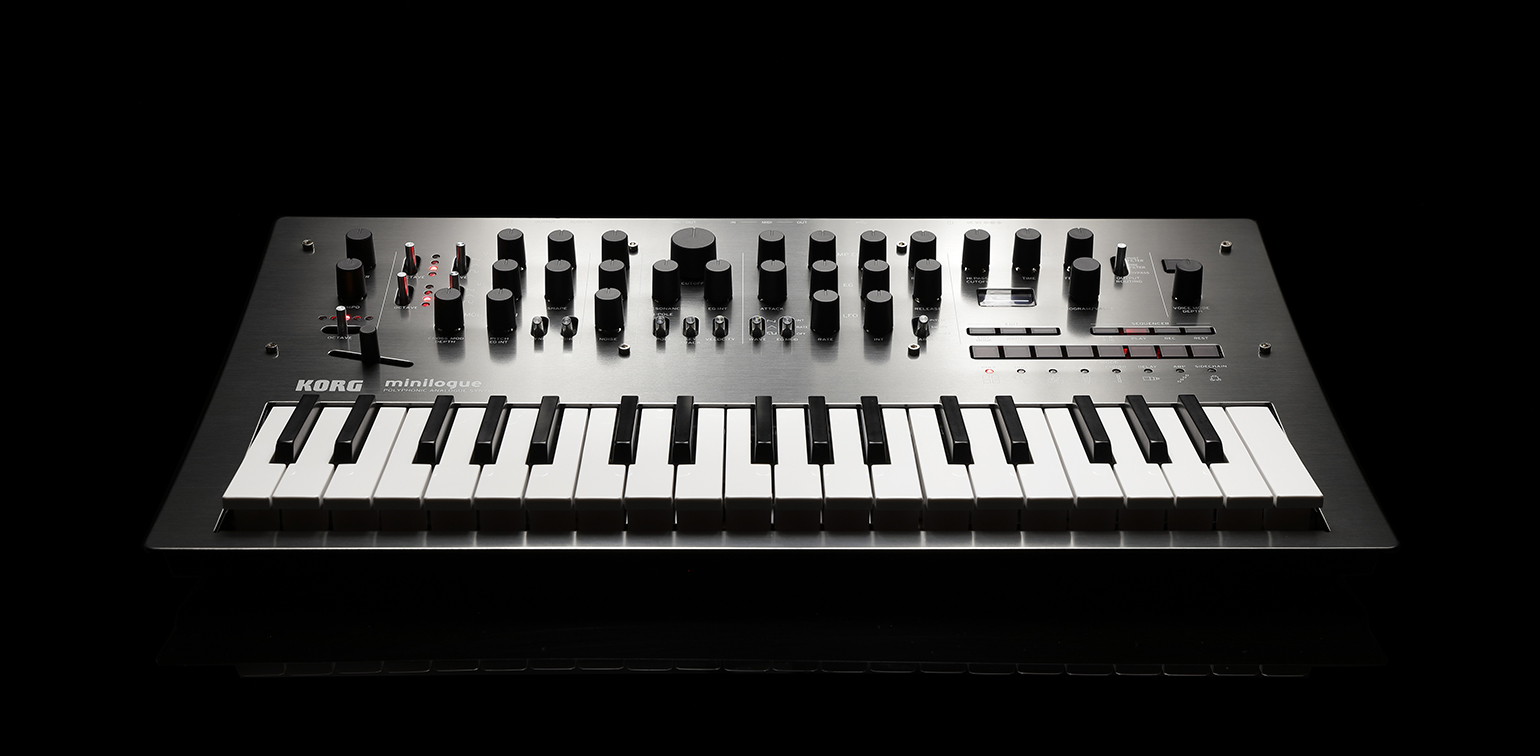 Flexible, powerful four-voice analog synthesizer
Fully programmable, with 200 program memories (100 sounds included)
Voice Mode lets you flexibly configure the four voices
Automatable 16-step polyphonic note and motion sequencer
Oscilloscope function shows the waveform visually
Rugged and stylish with aluminum top panel, chassis-mounted pots, rubber-coated knobs, and real wood back panel
MIDI, USB MIDI, and Audio Sync for all types of in-studio and live connectivity, including direct sync with SQ1, volca, electribe, and more
True analog sound.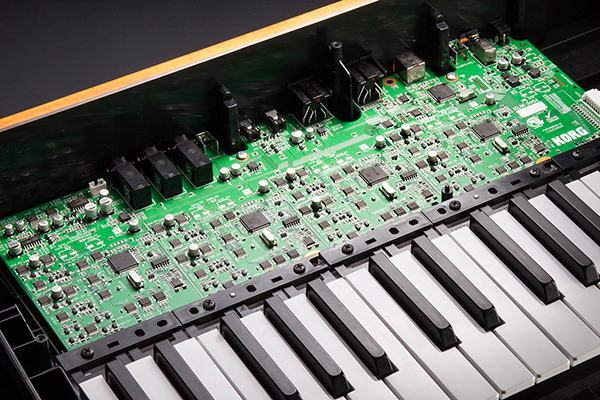 The synth circuits for minilogue are all new ground up designs, delivering a synthesizer experience like no other. Unprecedented in this class, it's a four-voice polyphonic true-analog synth with an interface that's designed for accessibility. Whether you're performing live or producing in the studio, the minilogue is the fastest way for the user to explore and implement real analog synthesis in any situation.

The structure consists of 2VCO, 1VCF, 2EG, 1VCA, and 1LFO. The minilogue's unique wave shape capability lets you fine tune the oscillators' harmonics, creating the most divine sounds and compositions. The minilogue is also equipped with a variety of powerful types of modulation including cross modulation, oscillator sync, and ring modulator, as well as a delay with a high-pass filter. Powerful sound creation and rich variety are the true hallmarks of an analog synthesizer.
Polyphony and Presets – Perfect.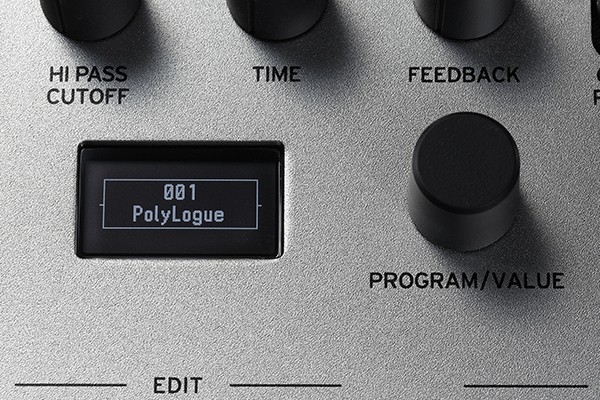 minilogue goes beyond analog synths in its price range by adding 200 preset locations. Select a program for instant access to great sounds - - ranging from thick basses to deep pads to brilliant polyphonic leads and atmospheric sounds. No need to have deep synthesis knowledge; just choose a sound and tweak - a workflow that is very familiar with musicians today. For those who want to dive deeper into the heart and soul of minilogue's engine, the minilogue hold 200 programs; with 100 editable factory programs included, and 100 locations serving as blank canvases on which to create your next analog masterpiece. Each preset can also hold a step sequence and delay settings along with the sounds you create.
In addition, the Sound Librarian lets you manage your program data.
Voice modes.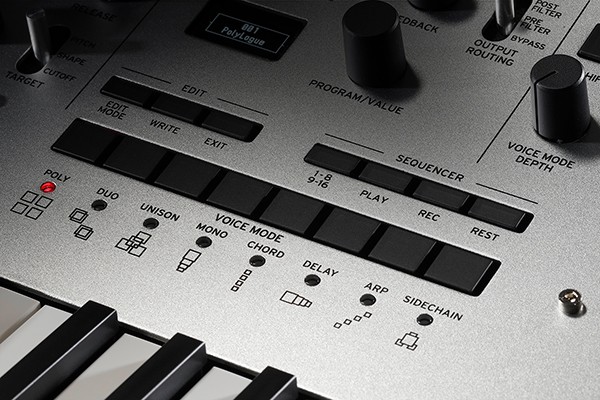 Selectable voice modes let you freely configure the four voices for performance. The voices can be set to four note polyphony for chords or layered for thick basses and leads. Other modes cover a range of sounds from octave shifted bass explosions to delicately staggered layered triggering.

Eight voice modes
- POLY - operates as a four-voice polyphonic synthesizer
- DUO - operates as a unison two-voice polyphonic synthesizer
- UNISON - operates as an all-unison mono synthesizer
- MONO - operates as a mono synth with sub-oscillator
- CHORD - produces chords
- DELAY - voices 2--4 sound consecutively at a delay following voice 1
- ARP - an arpeggiator operates with up to four voices
- SIDE CHAIN - when a note sounds, the volume of the preceding voice is lowered
16-step sequencer.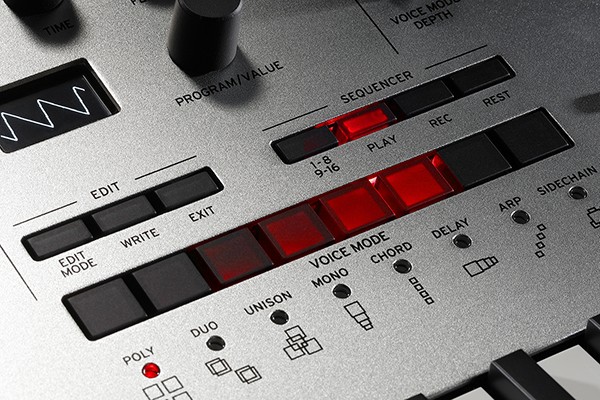 Get creative with the intuitive 16-step sequencer with motion sequence recording capabilities, and make your sound truly come to life. The minilogue provides real-time recording with overdubbing, and step recording that lets you record simply by consecutively specifying notes, giving you a great way to create phrases and performances.
Oscilloscope visualizes the sound.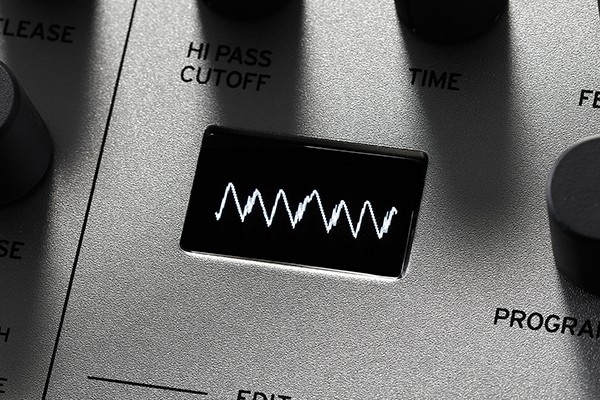 The OLED display will show the waveform as you sculpt your sound. Visual feedback is both educational and entertaining, and represents a first on a hardware synthesizer.
Build quality.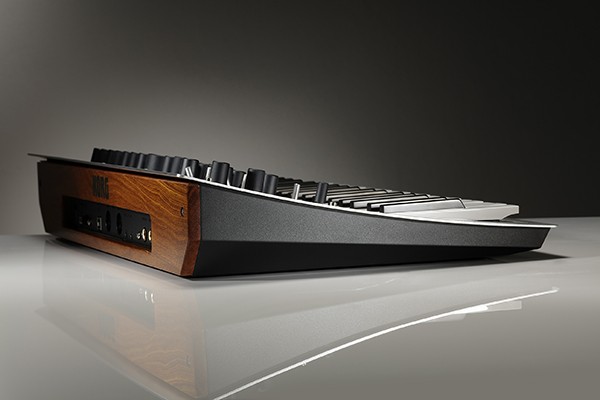 The uniquely curved, sand-blasted 2mm aluminum front panel, metal shaft potentiometers, solid, chassis-mounted metal shaft potentiometers and rubber-coated knobs give the roadworthy minilogue a standout look and feel to complement its powerful and dynamic sound creation capabilities.
Sync with groove machine.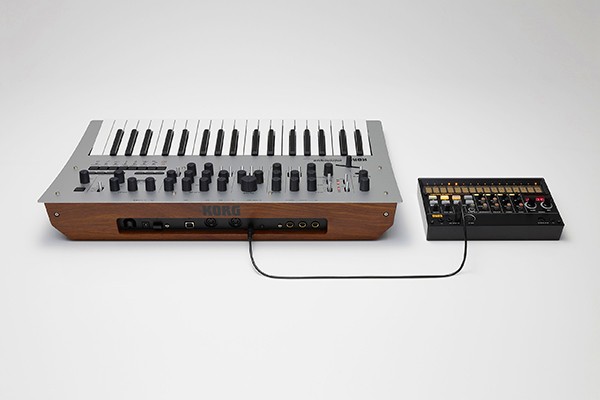 In addition to the standard MIDI connectors, the minilogue provides a sync connector that can be easily connected to Korg's groove machines. Connect this to a volca series unit, an electribe, or the SQ-1, and experience a session with synchronized sequencer playback.
A dedicated soft case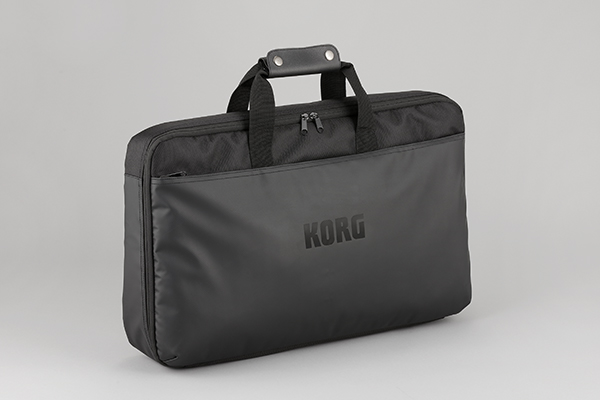 With a dedicated soft case SC-MINILOGUE, you can transport easily the minilogue.
ARTISTS

Jimmy Edgar

"The minilogue is fun and easy, which is sometimes overlooked in hardware. I want something I can generate musical sounds, and fast. Working on the presets was great, I breezed through a lot of different styles as the architecture isn't so deep. I also like the OLED screen, as its 2016 so its appropriate that interfaces start improving."


Richard Devine

"The minilogue has been an insane amount of fun to use. The interface is very easy and intuitive. I love its small portable size and 4 voice analog engine sounds incredible."
PRODUCTS

ARP ODYSSEY
The legendary ARP Odyssey -recreated in mini size!
An analog synthesizer that reproduces the original circuitry.


MS-20 mini
The classic MS-20 -recreated in mini size!
An analog synthesizer that reproduces the original circuitry.


volca beats
An analog rhythm machine that produces solid drum sound.
ACCESSORIES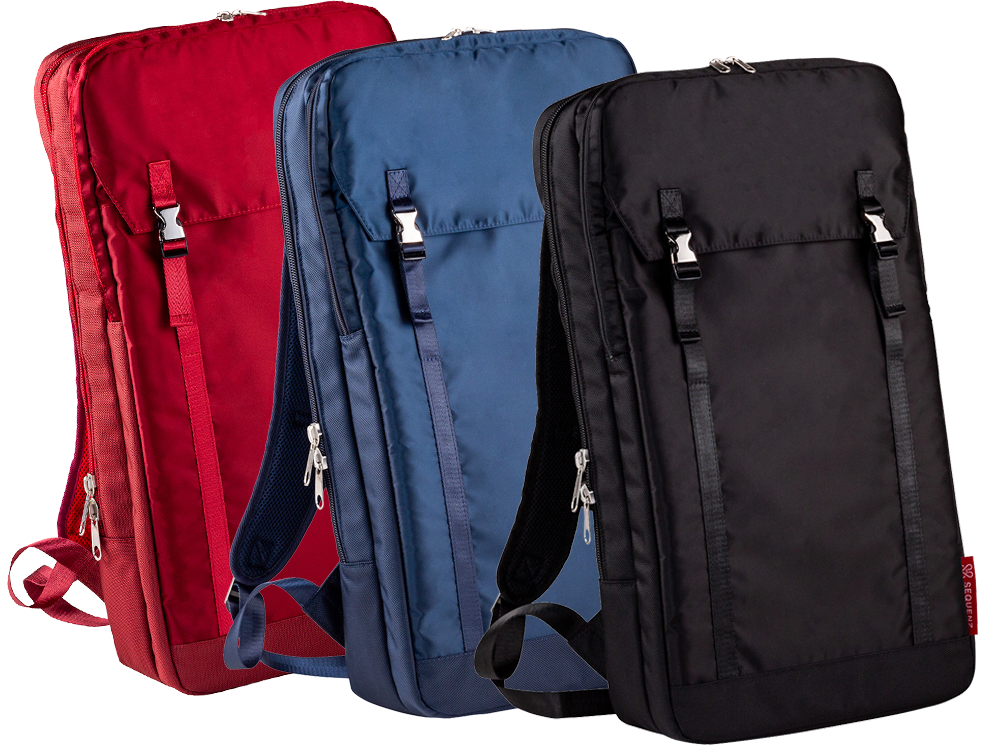 SEQUENZ MP-TB1

A multi-purpose backpack that nicely holds a compact synth.
We use cookies to give you the best experience on this website.
Learn more
Got it