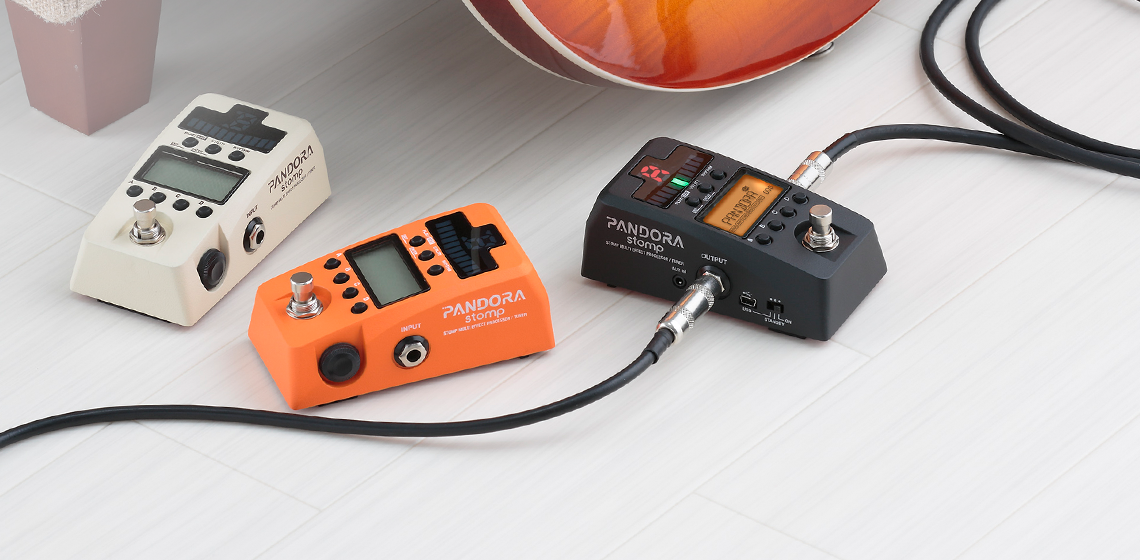 PANDORA stomp
STOMP MULTI EFFECT PROCESSOR/TUNER
Learn More
Related Products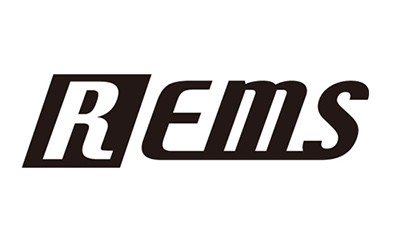 An amazing 158 types of amps/effects powered by "REMS" modeling technology
A full range of effects powered by Korg's proprietary "REMS" modeling technology boasts amazing sound quality, perfectly reproducing even analog-like characteristics like the fat overdrive that is typical of vacuum tubes and the sense of air that's created by a speaker cabinet. The 158 effect types range from the standards to the unusual; they include vintage amp modeling as well as familiar effects such as chorus and there's even an intelligent pitch shifter that adds harmony that's appropriate for your scale, an acoustic simulator and a guitar synth. The Pandora Stomp is the perfect choice for guitarists and bassists with any level of experience.
Two hundred preset programs including numerous stage-ready song presets
From the moment you connect the Pandora Stomp, you'll be playing with some serious sounds. There are 160 preset programs for guitar and 40 for bass. These include numerous song preset programs that reproduce the sounds of famous guitarists playing classic songs. Turn the value dial to select the sound that you want and you're ready to start playing.. You'll also enjoy checking out these effects programs to unlock the secrets of your favorite artist's sound and also learn more about applying effects to your own tone.
Editing is easy! Save 200 user programs
Although the Pandora Stomp contains an enormous 158 types of modeling effects, editing these effects is about as simple as selecting them. Modeling effects can be intuitively edited just by turning the value dial. The parameter structure lets you concentrate on the crucial aspects of the sound; for example, the delay effect lets you adjust the mix and delay time independently. Programs you create can be given a name and saved as one of the 200 user programs. You can also assign any four of the 400 programs (preset and user programs) to the program memory buttons as "favorites" for instant recall.
Functions ideal for jam sessions or practice
Amazingly, the Pandora Stomp doesn't stop at being a modeling multi-effect unit. It contains a total of 100 rhythm patterns that include a metronome as well a diversity of musical styles, making it an ideal tool for rhythm training or casual jamming. There's also an AUX input that can be used for connecting your MP3 player or other external audio input source and playing along with it. In addition, the AUX pitch effect lets you adjust the pitch of the external audio source in a range of one octave upward or downward, so you can match the input to the tuning of your own guitar.
Auto tuner with highly visible LED meter and backlit LCD for great visibility even in dark locations
In addition to its backlit LCD, the Pandora Stomp features an independent and highly visible LED meter and note name indicator just like the display on Korg's pitchblack series of single-stompbox style tuners. You'll have no trouble using it - even on dimly lit stages. Calibration is also supported.
Sturdy die-cast body and multi-function foot switch
Although there's just one stomp-type switch, it can function in a variety of ways. You can use it as an on/off (bypass) switch for the current effect settings, just like on a conventional single-stompbox effect. You can also choose other modes, where the switch will cycle through the four program memories that you've registered as favorites, or cycle through ten consecutive programs, allowing you to keep both of your hands on your instrument and switch between multiple effects programs using just your foot.
DC9V power supply allows easy integration with your pedal board; Pandora Stomp will also run on USB bus power for convenient integration with your computer
The 9V power supply is the standard for stompbox effects. The Pandora Stomp can use either a single 006P/9V battery or an AC adapter, making it easy to integrate into your pedal board. It can also run on USB bus power. When connected to your computer, this lets you keep connections simple.
Sound editor/librarian
You can rearrange the 200 preset and 200 user programs and edit sounds conveniently by using the sound editor/librarian, which can be downloaded free of charge from the Korg website. (Available for download starting October 2013)
We use cookies to give you the best experience on this website.
Learn more
Got it