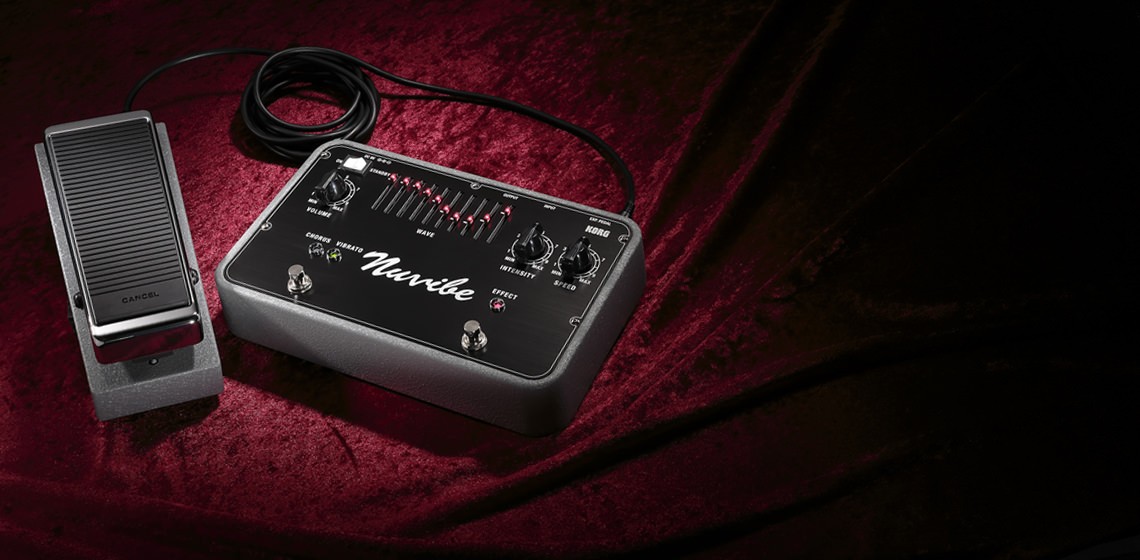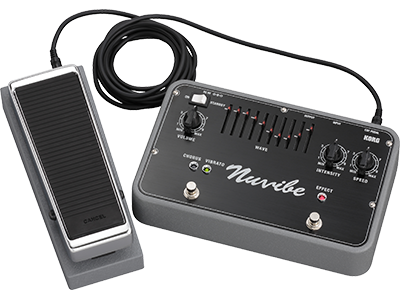 Nuvibe
VIBRATO CHORUS EFFECTOR
Learn More
Circuit design overseen by the developer of the original model
It was during the 1960s when the original model first appeared. Its origin is so uncertain that even the people who were involved at that time are not sure of the circumstances through which this model went out into the world. What is clear is that in 1969, a legendary guitarist used it in a historic performance, drawing the attention of guitarists all around the world.

Now for more than half a century, it has reigned as a great effect unit. This enigmatic classic in the history of effect devices has been reborn under the ideal conditions of the supervision of the original developer. As on the original model, it provides a switch for selecting either vibrato or chorus, and INTENSITY and SPEED knobs for producing that distinctive effect. The buffer circuit that has such an important impact on the sonic character has been also been newly redesigned by the original designer for the 21st century. And a great bonus: a dedicated expression pedal is also included.
Simulated CdS (cadmium sulphide) photoresistor
The CdS photoresistor at the heart of the original model is a component that varies its resistance according to the strength of light, and it produces a distinctive effect by using the varying brightness of a small lamp to modify the output signal. Unfortunately, this component is now restricted as a hazardous substance, and cannot be used. Finding a substitute for this part was an absolute requirement in order to match the original model, and this was the single most difficult impediment to overcome. Success was finally achieved with an original design created under the supervision of the original engineer: a discrete circuit that uses an astounding 79 transistors to form the heart of the Nuvibe.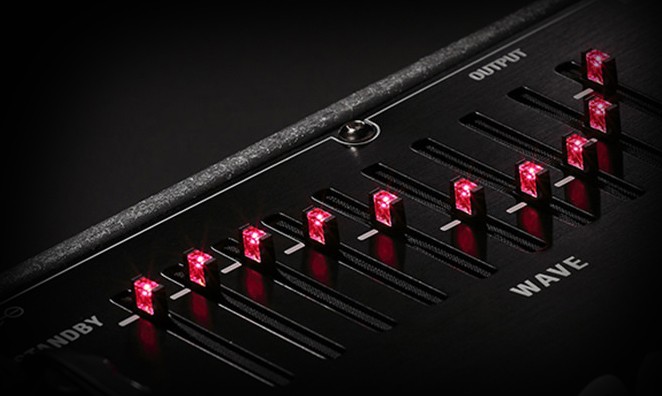 WAVE sliders for producing the LFO waveform allow the creation of original waveforms
The Nuvibe is not simply a facsimile of the original model. It provides ten WAVE sliders that allow users to create their own LFO waveforms. This lets you produce a wide variety of effects including sounds faithful to the original model as well as your very own custom sounds.
Dedicated expression pedal is included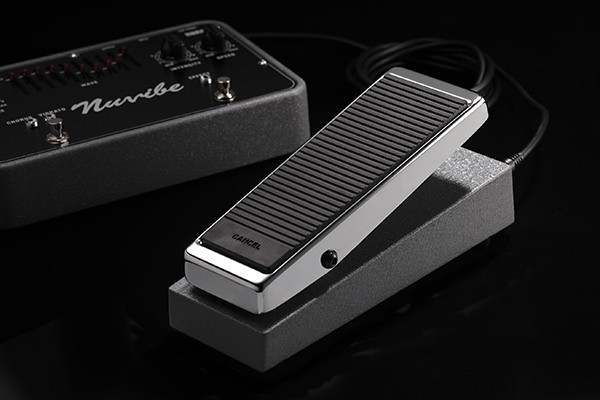 As on the original model, a dedicated expression pedal for controlling the modulation effect is included. Since this lets you use your foot to control the distinctive modulation, it's a great way to enhance your stage performances. There's also an unlatch switch that lets you cancel the modulation effect by returning the pedal to the heel-down position. Because we have meticulously recreated every detail, you can even take advantage of the unit's effect as a buffer amp just as on the original model.
Astounding battery operation, and true bypass design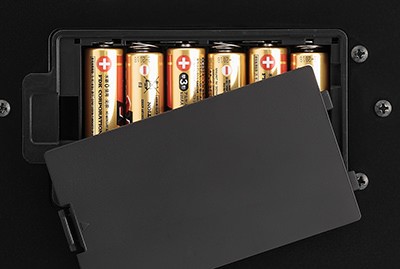 The Nuvibe contains numerous design features that meet today's needs. Its two-way power supply allows operation on batteries as well as with an AC adapter. It also features a true bypass design as required by guitarists who care about their sound.
We use cookies to give you the best experience on this website.
Learn more
Got it