KORG Software Bundle - Viene ora aggiunto Reason Lite!
Siamo lieti di informarti che il nuovissimo " Reason Lite" di Propellerhead è stato aggiunto al "KORG Software Bundle", una serie di straordinari strumenti di produzione musicale che offriamo gratuitamente e che puoi scaricare facilmente utilizzando il codice incluso nella "Licence Card"che ottieni con l'acquisto della maggior parte dei nostri controller.
Devi solo andare alla pagina del
Software Bundle KORG
e introdurre il codice che puoi trovare nella tua "Licence Card" per ottenere un codice per "Reason Lite". Con questo codice, devi andare sul sito Web di
Propellerhead
, registrarti come utente, quindi scaricare e installare il software.
In concomitanza con questo, smetteremo di fornire i codici di licenza "Reason Limited". D'ora in poi si prega di utilizzare "Reason Lite".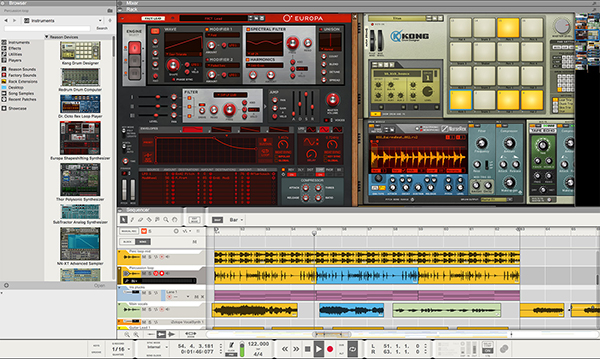 Propellerhead Reason Lite
Che cosa Reason Lite porta alla tua produzione musicale:
* Il rinomato flusso creativo di Reason: creare musica velocemente senza distrazioni tecniche.
* Strumenti di registrazione e mix di qualità da studio per portare le tue creazioni alla perfezione.
* 9 strumenti Premium: Synths, samplers, drum machines.
* 11 processori di effetti: riverberi, delay, eq, distorsione e molto altro
* Ampli per chitarra e basso da Softube
* 2+GB di suoni, loops e samples
* Amplia gli orizzonti del tuo suono con i plugin VST e "Rack Extension"
Per gli utenti che hanno già Reason Limited:
È possibile utilizzare anche il nuovo software " Reason Lite", seguendo la stessa procedura sopra indicata e utilizzando il codice riportato sulla " License card", è possibile ottenere un codice di licenza per " Reason Lite".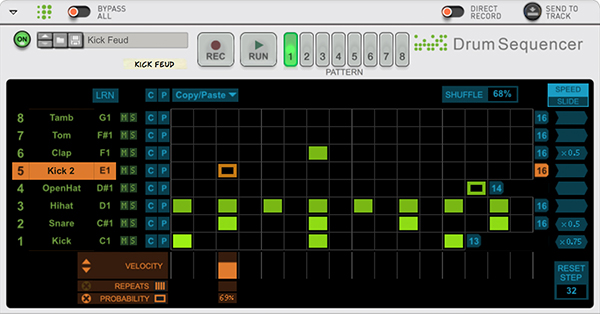 Propellerhead Drum Sequencer
Campagna speciale a tempo limitato:
Per celebrare l'aggiunta di " Reason Lite" al Software Bundle KORG Controller, tutti gli utenti che scaricano " Reason Lite" potranno anche scaricare gratuitamente il nuovo Drum Sequencer (che normalmente costa 69 dollari).
Non perdete l'opportunità di ottenere questi incredibili prodotti!
https://shop.propellerheads.se/rack-extension/drum-sequencer/
Durata della campagna: dal 28 maggio 2018 al 13 giugno 2018.
About upgrading to Reason 10:
For all "Reason Lite" users, there is an special upgrade plan to the brand new "Reason 10" (that of course includes all the features) available. First, just try to download and experiment first-hand all the amazing features "Reason Lite" has to offer. If you like it, and we are sure you will, and you'd like not to have any track number restriction we totally recommend this plan. Please check this

Informazioni sul software Propellerhead
Costituita nel 1994, Propellerhead Software è una società privata con sede a Stoccolma, in Svezia. Rinomata per il suo approccio incentrato sul musicista, Propellerhead ha creato alcune delle applicazioni software, interfacce e standard tecnologici più innovativi al mondo. Musicisti, produttori e Media utilizzano ed apprezzano applicazioni come: Figure, Reason, ReCycle e ReBirth, stimolanti, dalla grande timbrica e di qualità impeccabile. Tecnologie come ReWire e il formato di file REX sono standard nel settore, implementati in tutti i principali software musicali. Oggi i prodotti Propellerhead sono utilizzati in tutto il mondo da centinaia di migliaia di professionisti e appassionati, in tutti i generi di produzione musicale.
http://www.propellerheads.se
We use cookies to give you the best experience on this website.
Learn more
Got it