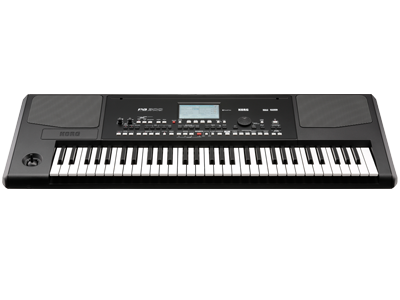 Pa300IN
PROFESSIONAL ARRANGER
Learn More
Related Sites
Related Products
In additional to all the great sounds & styles, the Pa300IN comes with 40 specially sampled sounds and audio loops.
All Pa300IN Keyboards purchased from an authorised dealer in India, which are officially imported and comes with Korg's Standard India Warranty, comes preloaded with the Indian OS which includes the Indian specific sounds and styles mentioned on this page.

You need to load Pa-300-IN-2015.set once to get all the data working. The special sounds and styles are available as a free download.

Please insist on an officially imported keyboard when making your purchase.
Indian Sounds on Pa300
Banjo-Exi
Banjo-Exi-Mono
Banjo-Exi-Mono-O
Choir-Santoor
Ravan-Hattho
Riyaz-Tanpura
Santoor + Tri Exi
Santoor + Trilling
Sapera Been
Sarod-Exi
Shehnai Exi
Shehnai Exi-2
Sitar-Exi
Swarmandal-Exi
Bolly-Piano-Exi
Bollywood Piano
Bollywood Vibes
Harmonium
Harmonium-2 Reed
Harmonium-3 Reed
Sweet Accordian
Fantastic Atmos.
Oceanic Atmos.
Temple Bells
Layered String-2
Layered String-3
Layered Strings
Real Violin DNC
Symphonic Bows
Wind & Brass

Brass & Strings
Brass & Strings-Exi
Brass-Exi
Lead Flute
Lead Sax
Oboe-Exi
Pan Flute
Tutti-Exi
Tutti-Reed
Note: Do not attempt to load this Operating System in any instrument other than Pa300!
Doing so may irreparably damage your instrument.
Please use this file to revert your Pa300 back to the original factory status.
Note: Do not attempt to load this file in any instrument other than Pa300!
Windows XP-Vista-7-8® compatible