New sound libraries for minilogue "Lo-Fi Textures" and "Twopointohone" by OscillatorSink
Two new free sound packs for the minilogue by OscillatorSink!
---
Sound packs vol.6
"Lo-Fi Textures" by OscillatorSink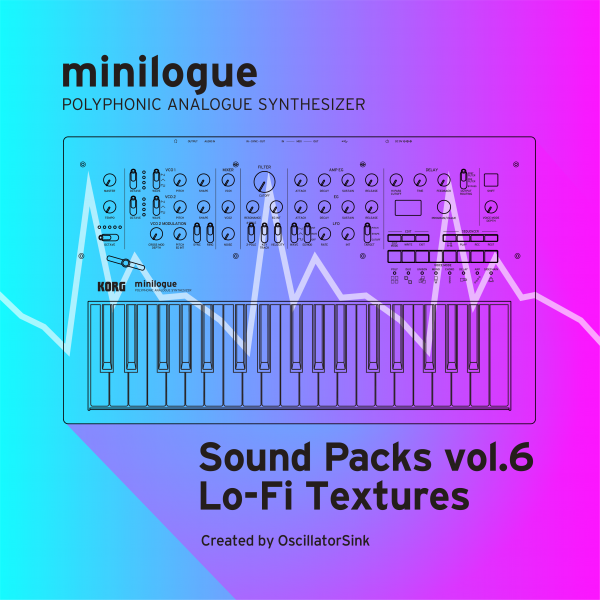 The Minilogue can be a lot of things, but when OscillatorSink first laid hands on it he was immediately drawn to the sounds he was finding were a little less than pristine. Sounds that were a little dirty, a little dark, sometimes crunchy, noisy or wobbly - but the character of the synth always shone through and made him feel warm and fuzzy as he explored them. He decided to lean into this idea and seek out sounds where it was the imperfections that gave them their appeal; that's where the Lo-Fi Textures Patch Pack comes from. These 50 new patches draw inspiration from the wow and flutter of an old reel-to-reel, worn-out VHSes, the spaces between radio stations and circuits operating beyond their original purposes: unstable, fragile, nostalgic and warm.
Sound Packs vol. 7
"Twopointohone" by OscillatorSink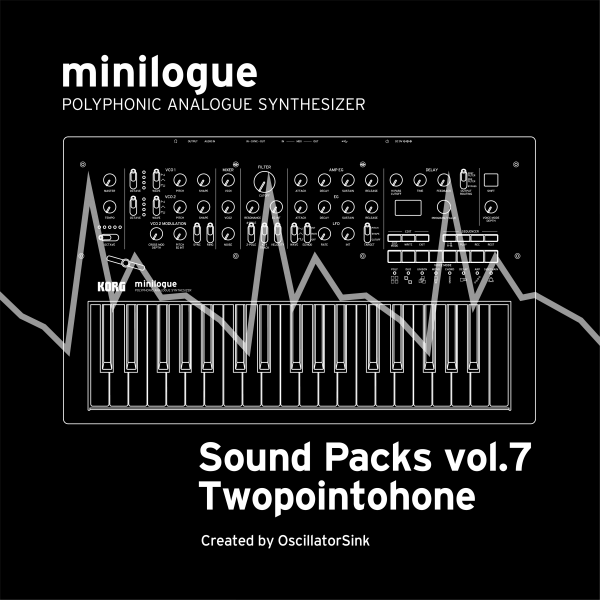 The TwoPointOhOne Patch Pack brings together a collection of patches inspired by, and taking advantage of, 2.0.1 update for the Korg minilogue. Every patch takes advantage of the new "Slider Range" feature which makes the minilogue's mod lever hugely more flexible when it comes to controlling a whole wealth of the minilogue's parameters. The range of the mod lever has been tweaked in each case to make for a fun performance element that maintains usability across the whole range. Each patch has also been treated to a dose of microtuning - in some cases to sweeten, in others to enhance the wonkiness of the patch and then there are those treated to some of the more… "esoteric" tunings to help you find melodies that you never knew existed!
OscillatorSink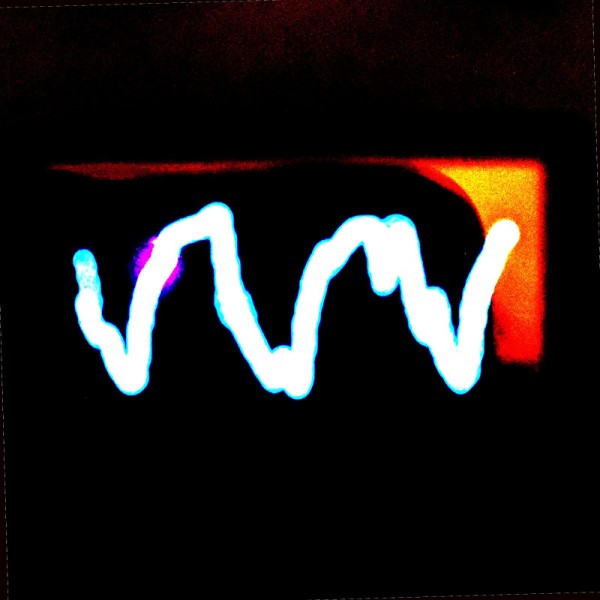 OscillatorSink is a synth enthusiast and educator who has created tutorials for a range of synths, including in-depth series on the Korg monologue and volca FM. He has also created a number of patch packs and tools for synths, including the free, web-based editor for the volca FM - "Synthmata" ( https://synthmata.com/volca-fm). You can check out his tutorials on his YouTube channel ( https://youtube.com/OscillatorSink).
Information produit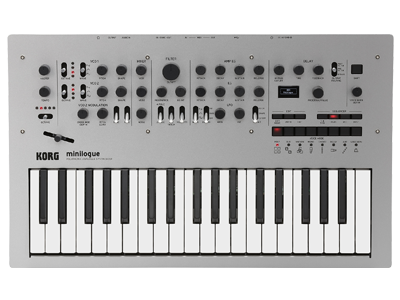 minilogue
POLYPHONIC ANALOGUE SYNTHESIZER
We use cookies to give you the best experience on this website.
Learn more
Got it