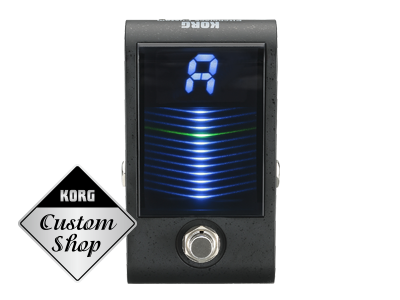 Pitchblack Custom
PEDAL TUNER
Learn More
Stunning visibility and pin-point precision, at your feet.
Pedal tuner with ultra-high +/- 0.1 cent precision.
Since its debut in 2008, the KORG Pitchblack pedal tuner has earned a reputation as a trusted and indispensable part of every pedal board, thanks to its high sensitivity, great visibility, and sturdy construction. Now, to continue the legacy of the Pitchblack, we introduce the Pitchblack Custom.

The Pitchblack Custom features the first vertical 3D visual meter on a pedal tuner. Three-dimensional lights and versatile display modes deliver an unprecedented level of visibility. In addition to allowing ultra-high +/- 0.1 cent tuning precision, it features true bypass switching that prevents any coloration of your tone. Designed with the needs of professionals in mind, the Pitchblack Custom will provide years of trouble-free operation. The durable aluminum die cast body provides a DC output that allows parallel connection for powering other effects pedals. The Pitchblack Custom offers unbeatable visibility and accuracy for all guitarists and bassists and is the clear choice for professionals.
Pitchblack Custom - Introduction Movie
Part of KORG's "Custom Shop" series, a mark of ultimate quality
3D visual meter creates a revolutionary visual effect
Ultra-high tuning accuracy of +/- 0.1 cents
Four types of meter display modes
True bypass prevents any coloration or loss in the sound
DC out allows parallel connection for powering other effect pedals
Three times longer battery life
Lineup includes limited-edition color variation models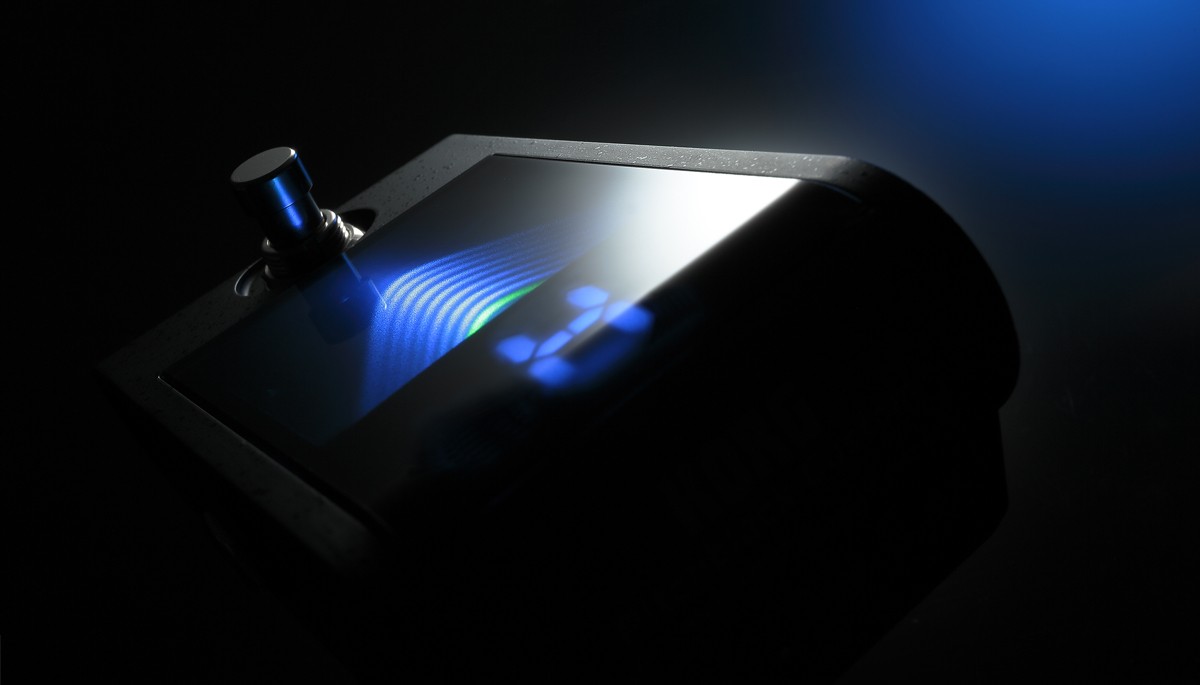 "Custom Shop," the mark of ultimate quality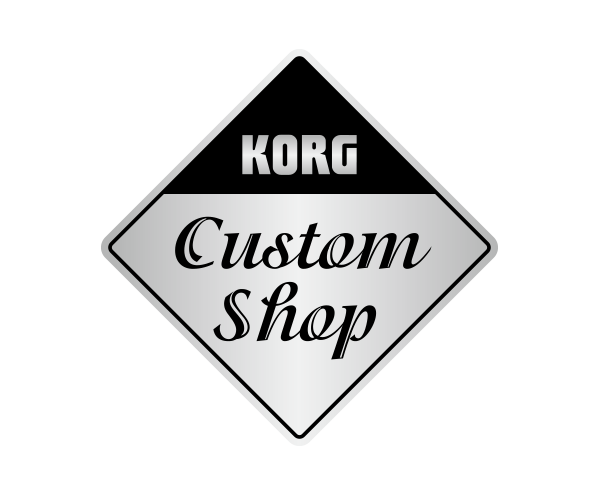 KORG tuners have a 40-year history that began with the world's first needle-style tuner. While we have produced many different types of tuners, including tuners with unrivaled precision and tuners with epoch-making functionality, these products were made possible by KORG's unwavering commitment to quality. In other words, our attitude of sincerely listening to the voice of the user, our revolutionary ideas, and our high level of technological ability are what underlie the long history of KORG tuners.

Now, KORG announces a new lineup aimed at achieving even greater accomplishments. The name "Custom Shop" designates this tuner as a flagship model that is representative of KORG's highest levels of technology. Its design features a beautiful meter displayed by a CMD panel, ultra-precision detection, and careful attention paid to appearance and feel. KORG's high technological ability and commitment to quality have taken shape as the "Custom Shop" name.
3D visual meter creates a revolutionary visual effect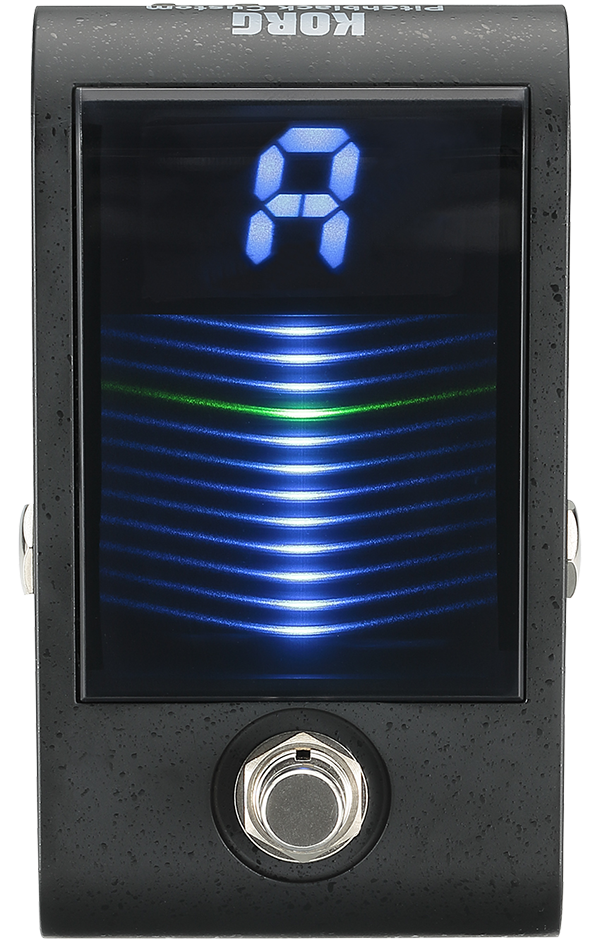 The 3D visual meter exemplifies the Custom Shop series. A large and easily visible note name indication and the distinct movement of brightly illuminated LEDs make the pitch difference and change instantly recognizable. This new 3D visual meter makes it simple to tune with a precision of ±0.1 cent.
Ultra-high tuning accuracy of +/- 0.1 cents
Designed with the professional user in mind, KORG's Pitchblack Custom offers extremely accurate tuning with a detection range of +/- 0.1 cents, a level of precision that is uncommon of pedal tuners. With the Pitchblack Custom, players of all styles can now enjoy the same ultra-high precision offered in KORG's flagship tuner, the Pitchblack Pro.
Four meter display modes
Choose from four meter display modes to suit your playing style. In addition to the standard "Regular A mode," you can use "Strobe mode" or "Half-strobe mode" in which the direction and speed of meter movement indicate the pitch change for easy visualization of even minute differences, as well as "Regular B mode" in which the meter rises by being stacked from bottom to top toward a reference line --- a mode that's possible only with KORG's vertical display.

A broader range of pitch is provided for the lower side of the meter (lower pitch) to an easier tuning experience.
True bypass has absolutely no effect on the sound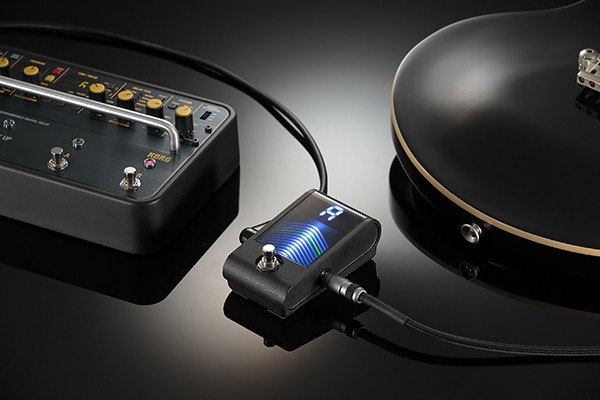 The true bypass design allows the input sound to be output with absolutely no change (when the tuner is off). In other words, the tuner circuit does not change, degrade, or color your sound in any way. Since the input sound is completely muted when the tuner is on, this unit is ideal for use on stage.
DC out allows parallel connection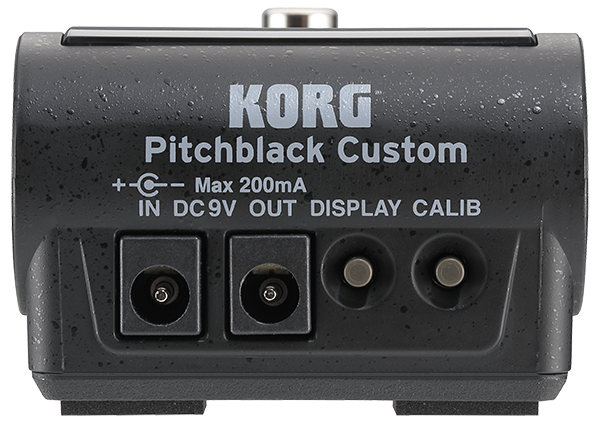 If a separately sold AC adaptor is used, the DC OUT jack can supply power to another effect unit. Since a dedicated power supply circuit is provided for DC OUT, it can provide stable and noiseless 9V 200 mA power.
Approximately three times the battery life
The high-efficiency, long-life design allows for approximately three times longer operation than the previous model. Operating life is approximately 15 hours when using zinc-carbon batteries, and approximately 30 hours when using alkaline batteries, giving the Pitchblack Custom the longest operating life of any pedal tuner.
Limited-edition color variation models
In addition to the standard black, the Pitchblack Custom is available as a limited edition of color variations. Choose vivid red, bright blue, or sophisticated white.
Products

GA Custom
KORG's "Custom Shop" series, a mark of ultimate quality.
Stunning visibility compact tuner


Sledgehammer Pro
KORG's "Custom Shop" series, a mark of ultimate quality. Stunning visibility clip tuner


Pitchblack
Popular and standard in pedal tuners.
We use cookies to give you the best experience on this website.
Learn more
Got it