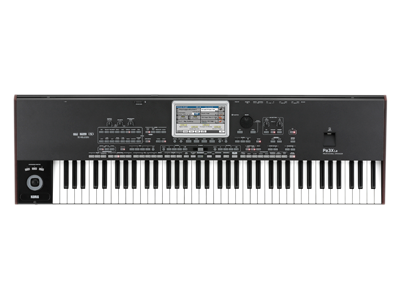 Pa3X Le
PROFESSIONAL ARRANGER
Learn More
Related Sites
Related Products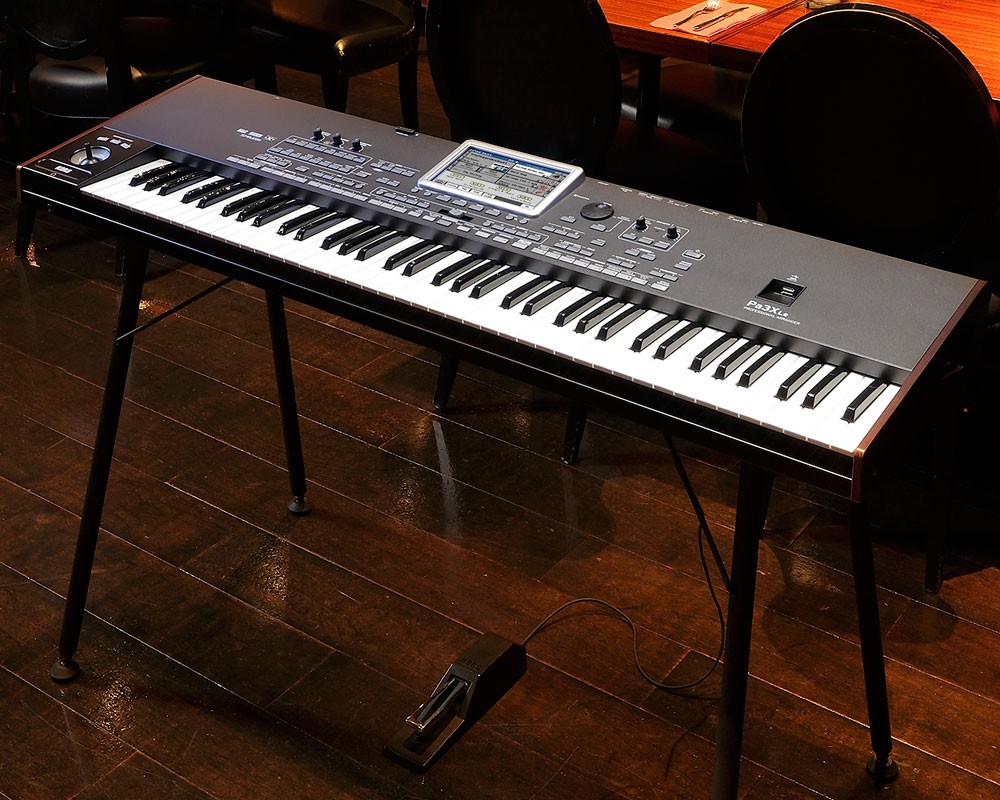 For over 20 years, KORG's arranger keyboards have been used by hundreds of thousands of international music professionals. The Pa3X Le honors this rich history with powerful new technology and ideas from musicians around the world. The result is a combination of unbeatable sound quality and features, with a cool and user-friendly design.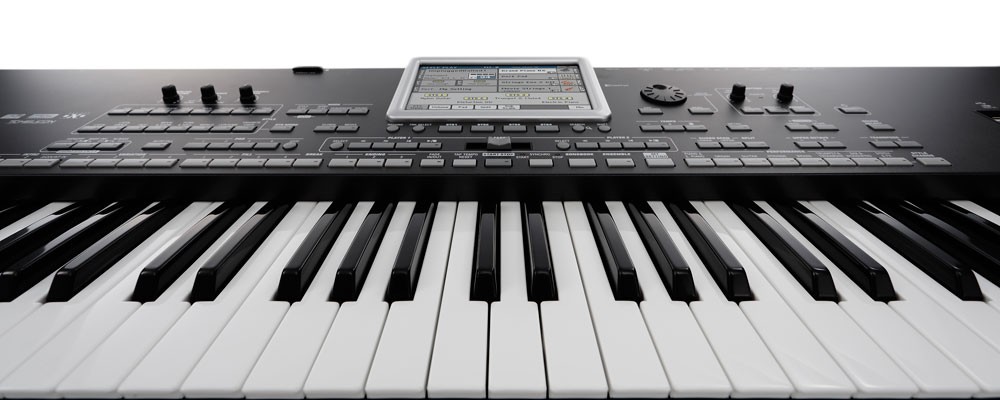 Feel the keyboard
The naturally responsive 76-note semi-weighted keyboard features velocity sensitivity and aftertouch, and is designed for musicians of all levels, from hobbyists to demanding professionals.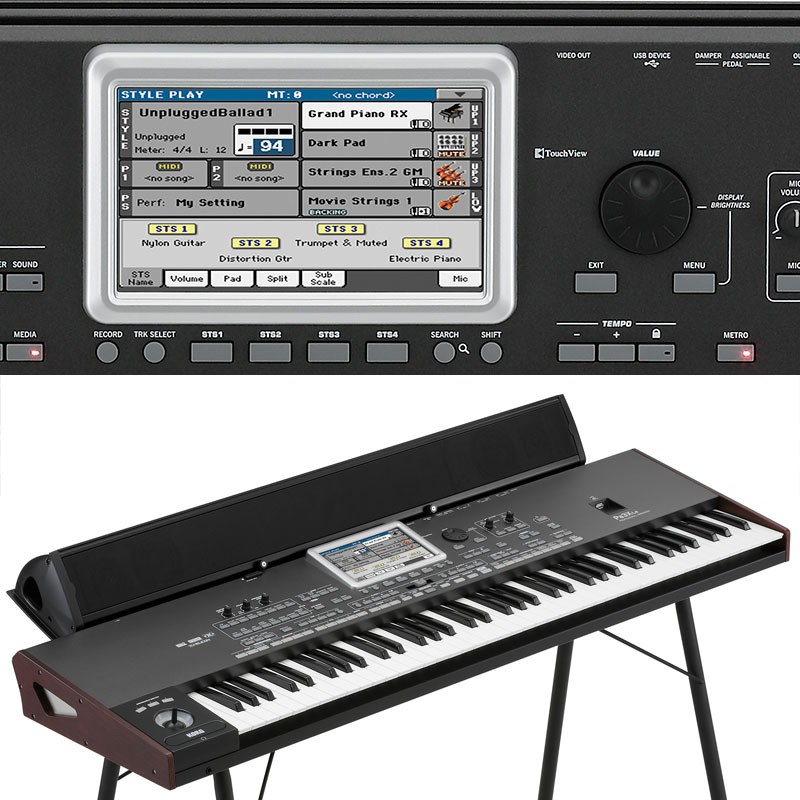 Slim, powerful and easy to use
The main panel has been optimized to ensure that all controls are ergonomically and intuitively positioned, to facilitate a natural performance. The interface on our large color TouchView display includes newly-detailed icons and objects, and is easier than ever to read. So that musicians of all levels can make great music quickly, there are two interface modes: Easy and Expert.

The Easy mode shows only the most important controls while keeping a clean and straightforward look, useful for beginners or for playing live.

In Expert mode, you have full editing control, and are presented with more options at once. When you do not remember where a file, a song or a style was saved, just use the Search function and let the Pa3X Le find it for you.

For those looking for an all-in-one solution, the optional PaAS speaker system provides ample power with its bi-amplification and pristine sound quality through 5 speakers. The installation process is very simple: Just position the speaker in place and it's done. No additional power or audio cables are needed.
Sound quality at its best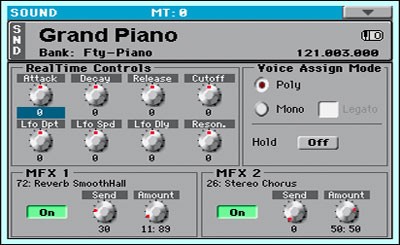 Based on KORG's sophisticated sound engine, the Pa3X Le provides over 1,100 outstanding sounds, including a new stereo grand piano (with string and damper resonance) and new electric pianos from the acclaimed KORG SV-1 stage piano. There is also Digital Drawbar organ emulation, which includes leakage and key on/off sounds for a natural performance. Our RX (Real eXperience) Technology and the DNC (Defined Nuance Control) allow the player to reproduce subtle nuances and articulations, creating ultra-realistic instrument performances. For example, the joystick and assignable switches can introduce the growl of a passionately-played saxophone, breath elements found in trumpet, clarinet and harmonica, and the added characteristics that give added authenticity to the pizzicato and bowed sounds of a rich string section. More than 90 authentic drum kits (including Ambient Drums) give life to any rhythmic texture, with a Drum Family Easy Editing feature that gives total control over volume, pitch, EQ, and more. The additional 192MB of user memory means new sounds can be added quickly and easily. The Pa3X Le can load/import Korg, WAV, AIFF, and SoundFont? formats, and can export files in WAV or AIFF formats. You can also create your own sampling session by taking advantage of the complete sample recording and editing features.