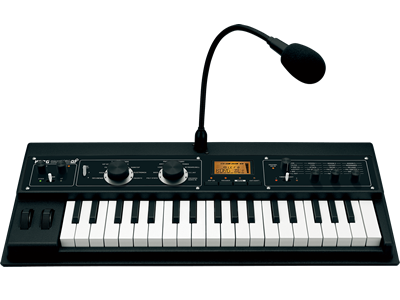 microKORG XL+
SYNTHESIZER/VOCODER
Learn More
Related Sites
Related Products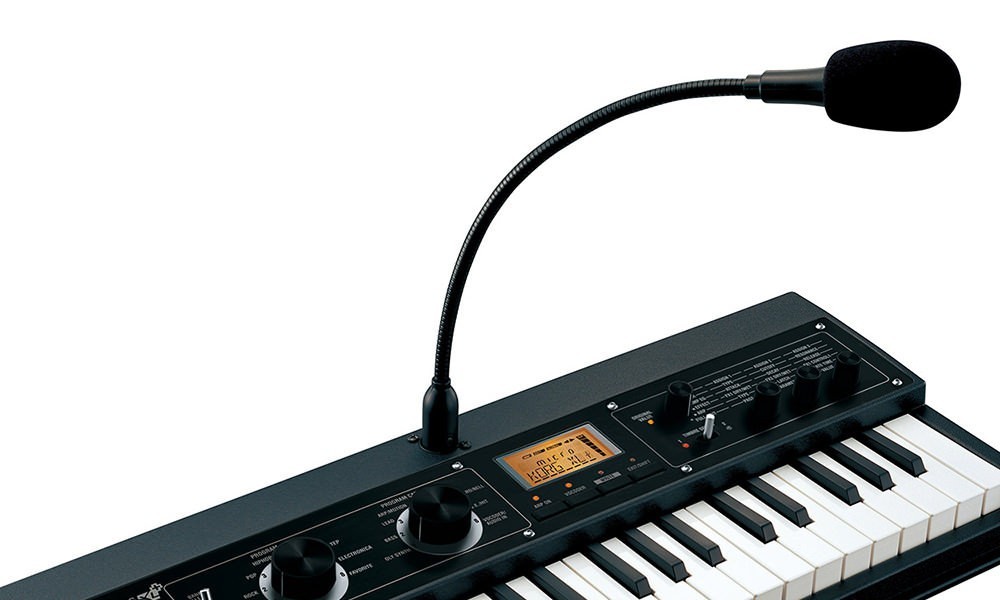 Vocoder Function with Included Gooseneck Microphone
The microKORG XL+ can function as a powerful Vocoder that lets you connect a mic and use its audio input to shape the tonal character of the oscillator's sound to create "talking" effects.

The Vocoder consists of a 16-band filter bank that can simulate the Vocoder sounds of the past and also shift the filter frequencies (Format Shift function) or adjust the level and pan of each band to dramatically change the overall sonic character. Using the Vocoder is an easy way to add sounds that can be found in today's popular electronic music.

Since a gooseneck microphone is included, you can immediately start using the Vocoder in your songs.
The Powerful Effect Engine You Expect From Korg
Two master effects utilize the effect engine that was brought to perfection in Korg's Kaoss Pad series, giving you a total of 17 powerful effect types including delay and echo effects as well as dramatic effects such as ring modulator and grain shifter.
In addition, effects such as delay can be synchronized to MIDI clock for a wide range of possibilities in live performance.
Natural Touch Mini-keyboard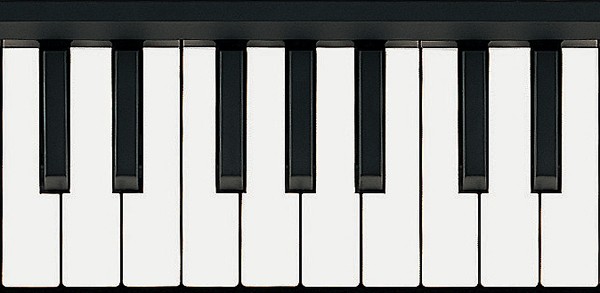 The new Natural Touch mini-keyboard offers an even better playing feel than ever before. The proportion of the keys has been adjusted to make chords easier to play, and the touch has been refined for greater ease when playing rapid phrases. The waterfall-type keys project an aura of sophistication, and they also help when playing a glissando.
Battery-powered for Convenient Portability
The microKORG XL+ can take advantage of the included AC adaptor or it can run on six AA alkaline batteries. Checking in at a mere 22 inches long and 4.4 lbs. in weight (main unit only; not including batteries or mic), the microKORG XL+ is a convenient size to take with you, opening up new performance possibilities on the go.
Expanded Sonic Possibilities via USB
By using a USB cable to connect the microKORG XL+ to your computer and using the sound editor software, you can edit all of the parameters easily from your computer. In addition to this software*, you can also download preset program data from the microKORG and the MS2000/MS2000B, and special bonus programs that were made by Korg USA / Korg UK free of charge to gain access to an even larger number of programs.


*Simply download the "Editor / Plug-In Editor" software from www.korg.com or from your local Korg distributor.

*This software is intended for use with the "microKORG XL +" only.

*The Editor / Plug in Editor for the "microKORG XL" will not function correctly with the "microKORG XL+".

== Bonus program made by Korg USA ==

Total = 128 programs
Expanding upon the existing bonus banks for the original microKORG XL, this new set includes sounds which showcase microKORG XL +'s updated PCM sounds. Programs featuring Tape Flutes/Strings, The SG Piano, and VOX organ are all present and ready to use with a quick twist of the dials!

== Bonus program made by Korg UK ==

Total = 128 programs
Venturing into the darker side of the microKORG XL+ sound engine, the Korg UK bonus bank features an exotic mix of new programs and sound effects, including essential Dubstep signature sounds, throbbing basses, gritty lead sounds, analog drum hits, monotron emulations, classic analog synths along with a variety of hard hitting sound effects.
The microKORG XL+ as you've never heard it before!