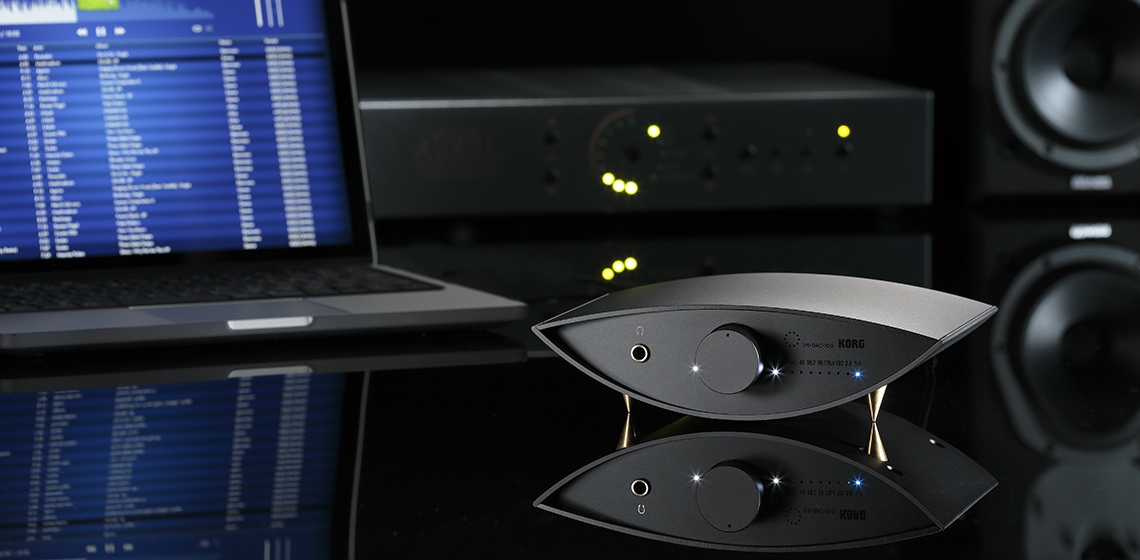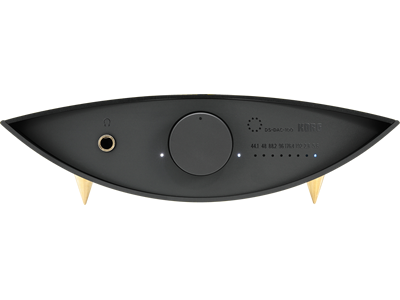 DS-DAC-100
1BIT USB-DAC
Support for Your Purchase
Learn More
Related Sites
Related Products
Beautiful sound and beautiful design - DS-DAC-100
If we're talking about beautiful sound, we also want the appearance to be beautiful.

Leave behind the bustle of everyday life, and spend a holiday afternoon deeply immersed in the music you love. Audio equipment lacking a professional aesthetic is not going to transport the listener to a world that's distant from reality. The DS-DAC100 is housed in an elegant and curvaceous body, with a simple front panel with a volume knob, LED indicators, and a headphone jack. The influence of vibration is minimized by a bottom panel with gleaming metal spiked feet (as found on other high-end audio equipment).

In response to numerous requests from audio aficionados and studio engineers, we've provided XLR connectors for balanced outputs as well as RCA outputs.
Beautiful sound and beautiful design
AudioGate 3 and the DS-DAC interfaces provide the simplest and yet most comprehensive high-quality playback system available
Realtime DSD conversion delivers optimum sound
Native DSD playback of 2.8224 MHz or 5.6448 MHz DSD files
Pro-quality hardware design that builds on the achievements of the MR series DSD recorders
Stable, dedicated Win/Mac drivers developed specifically for AudioGate 3 and the DS-DAC series
PHONON SMB-02 DS-DAC EDITION is available. -- Made exclusively for the KORG 1bit USB DAC products --
Download AudioGate and DS-DAC Setup
We use cookies to give you the best experience on this website.
Learn more
Got it