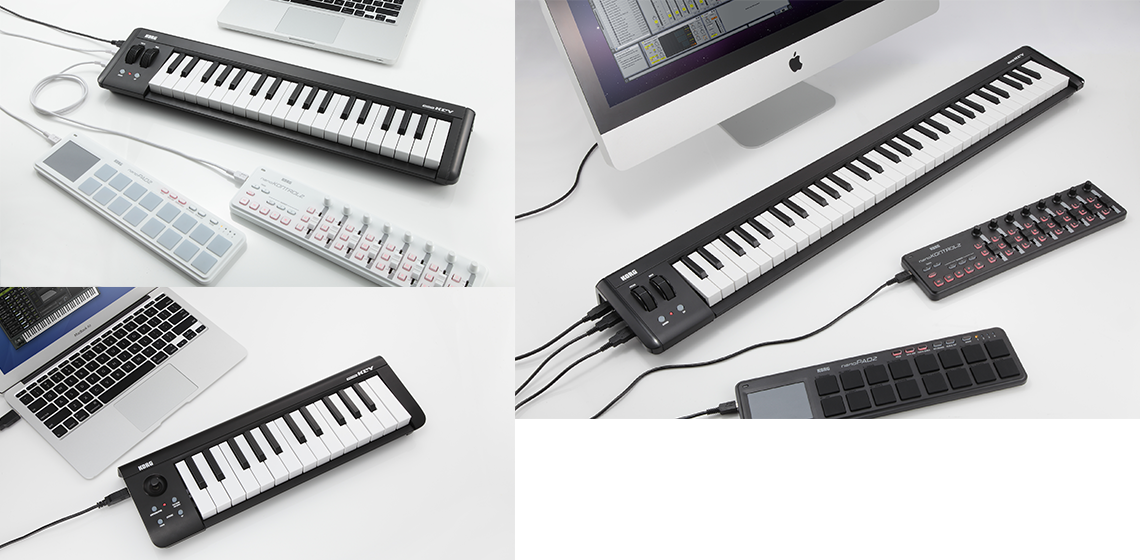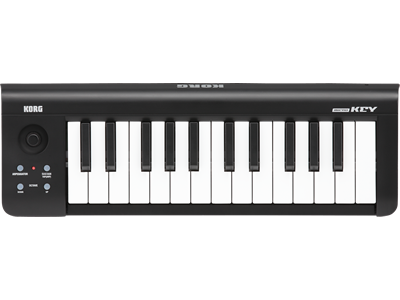 microKEY
USB-POWERED KEYBOARD
Learn More
Related Products
The microKEY USB MIDI keyboard family has expanded! The perfect companion for PC-based music production or performance is now available with 25 or 61 keys, in addition to the original 37-key model.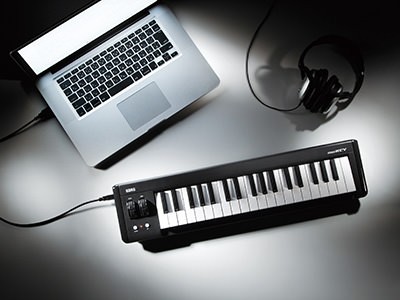 The microKEY is a compact USB MIDI keyboard that's ideal for the musician who wants to assemble a convenient and compact music production system. All models feature the acclaimed velocity-sensitive Natural Touch mini-keyboard found on instruments such as the microKORG XL+ and microARRANGER. microKEYs are the ideal USB MIDI keyboards for musicians who wants to assemble a convenient and compact music production system.

In addition to the existing 37-key model, the lineup has been expanded with the addition of a supremely portable 25-key model, and a five-octave 61-key model designed for performing keyboardists. In addition to the bundled software and discount coupons included with the 25 and 37-key models, the 61-key model comes complete with a license for the entire Korg Legacy Collection, giving access to soft synth versions of legendary and popular Korg synths and Music Workstations.
USB MIDI keyboard – thin, lightweight, and USB-powered
Velocity-sensitive natural-touch mini-keyboard with excellent playing feel
Three models to choose from:
- The highly portable 25-key model
- The space-saving 37-key model that's ideal for a production setup
- The 61-key model for the performing musician
Octave Shift and Key Transpose features access the full MIDI note range
Versatile controls include arpeggiator buttons, sustain/tap button, and joystick (25 key)
Pitch Bend and Modulation wheels add expression to your performance (37 key, 61 key)
Plug and play computer connectivity; no need to install a driver
Can be connected directly to an iPad (25-key model requires the Camera Connection Kit)
Dual USB ports; ideal for adding Korg's nanoPAD or other USB devices to your setup (37 key, 61 key)
A generous assortment of licenses and discount coupons for popular software titles is included
A license is included for the "Korg Legacy Collection Special Bundle," containing software versions of Korg's classic synthesizers (61-key model only)
Check out more info on bundle software here.
We use cookies to give you the best experience on this website.
Learn more
Got it