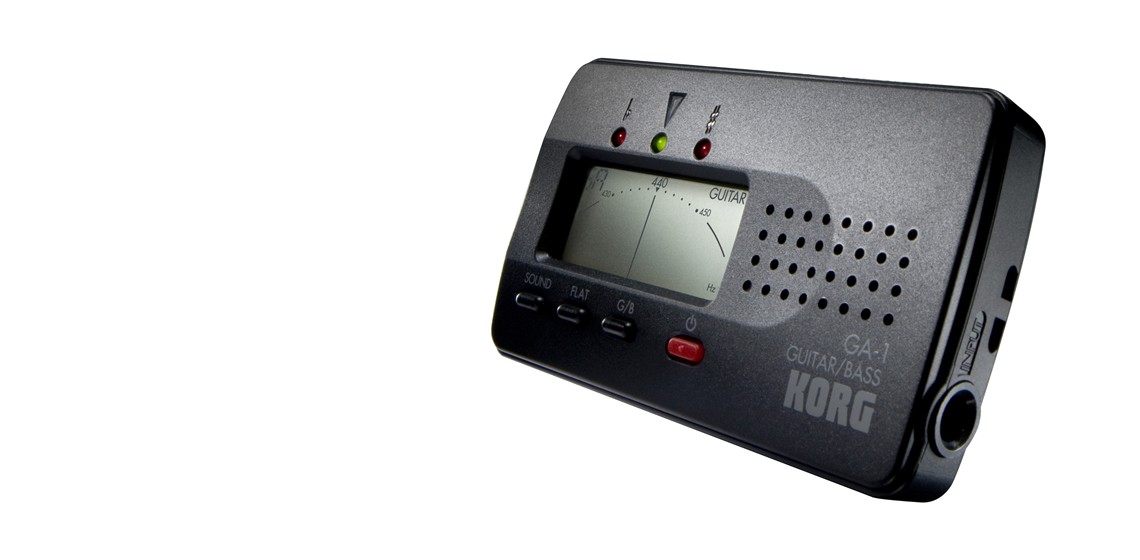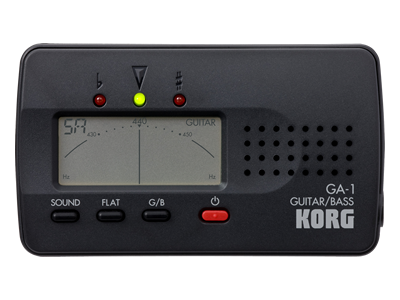 GA-1
GUITAR/BASS TUNER
¿Dónde comprar?
Saber mas
Productos relacionados
Scale

12-note equal temperament
Detection Range

B0♭♭♭♭♭(23.12Hz)– B6(1975.54Hz): for guitar and bass sounds
Reference Tone

[GUITAR] 7B->6E->5A->4D->3G->2B->1E
[BASS] LB->4E->3A->2D->1G->HC

Tuning Modes

Meter mode (AUTO GUITAR/BASS), Sound (MANUAL GUITAR/BASS)
Flat Tuning

Semitone steps of 1 semitone (b) 5semitones (bbbbb)
Detecction Accuracy

+/- 1 cents or better
Tone Accuracy

+/- 1.5 cents or better
Connectors

INPUT jack (1/4" monaural phone jack)
Power Supply

Two AAA batteries (3V)
Battery Life

Approximately 100 hours (Meter mode, continuous A4 input, conventional batteries)
Dimensions (W x D x H)

102 x 59 x 16 mm / 4.02"x 2.32" x 0.63"
Weight

72 g /2.54 oz (Including batteries)
Accessories

Two AAA batteries for verifying operation
* Even if the pitch is within the detection range, detection may not be possible for instrumental sounds that contain a large number of overtones or have a rapid decay.

* All products names and specification names are trademarks or registered trademarks of their respective owners.
* Appearance and specifications of products are subject to change without notice.