Noticias iAudioGate for iPhone: 2nd anniversary sale in progress!
iAudioGate for iPhone celebrates its 2nd anniversary in June 2017 and has been very well received by users around the world. We would like to thank you all for your support and express our appreciation that you have used iAudioGate to enhance your audio experience. Now we want to grow the number of users and ask you to help us spread the good word as we celebrate our 2nd anniversary. Please tell all your friends and family that iAudioGate is now on sale. But please hurry - this special opportunity is available for one week only and ends this coming Monday, June 19, 2017.
Sale overview
Regular Price: $14.99 ->
Special Price: $9.99
Sale period: June 13, 2017 (Tuesday) - June 19, 2017 (Monday)
We will continue to develop new features to provide an enjoyable music and audio experience for you. Thank you for using iAudioGate for iPhone!
Informacion de producto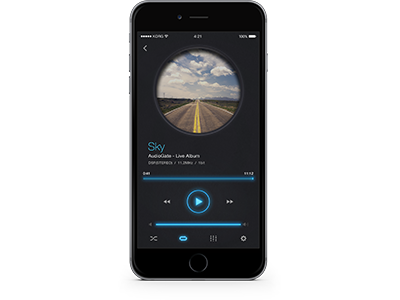 iAudioGate for iPhone
HIGH RESOLUTION MUSIC PLAYER
We use cookies to give you the best experience on this website.
Learn more
Got it