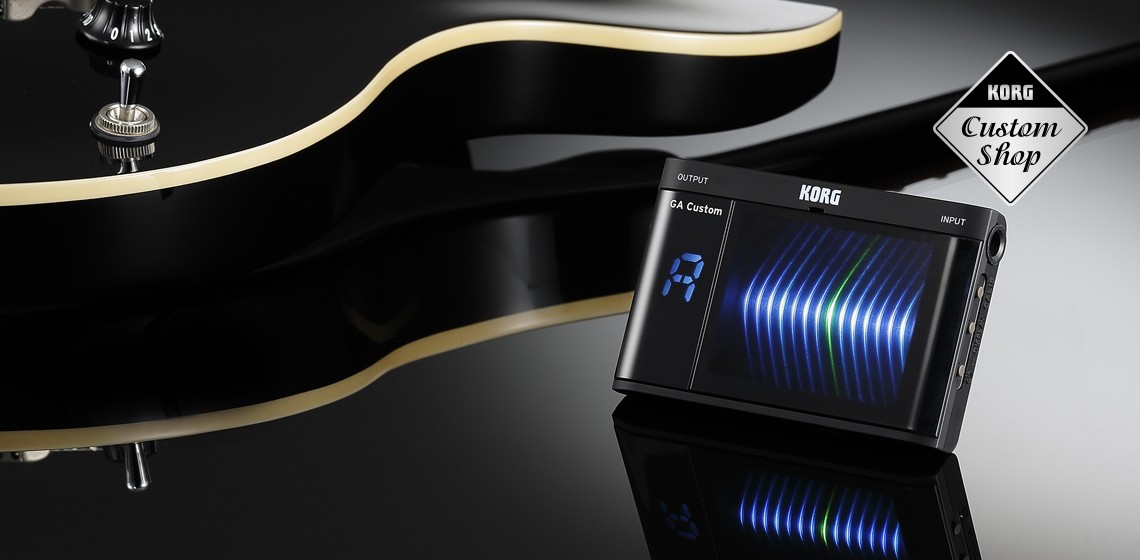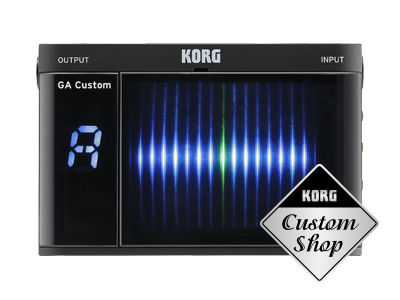 GA Custom
CHROMATIC TUNER
Learn More
Related Products
Stunning visibility and pin-point precision, to go.
Compact tuner with ultra-high ±0.1 cent precision.
Card-type compact tuners have long-been KORG's most popular tuners. The diverse lineup includes the GA series for guitar/bass and the multi-use CA series, and has continued to support the tuning needs of beginners and professionals alike. We now introduce a new model: the GA Custom.
The GA Custom features a large 3D visual meter, the first of its kind for a compact tuner. Three-dimensional lights and versatile display modes deliver an unprecedented level of visibility. Its ultra-high ±0.1 cent tuning precision also meets professional needs. The flat body with rubberized exterior is even more compact and portable than ever. A high-sensitivity mic is built-in, allowing it to be used not only with guitar/bass but also with orchestral and acoustic instruments. The GA Custom is a new type of compact tuner that packs a ton of high-end functionality into a convenient and highly portable package.
GA Custom - Introduction Movie
"Custom Shop," the mark of ultimate quality
3D visual meter with revolutionary visual effects
Ultra-high tuning accuracy of +/- 0.1 cents
Three meter display modes
Compact flat design provides a large screen and easy portability
High-sensitivity mic is built-in, allowing use with acoustic & orchestral instruments
Lineup includes limited-edition color variation models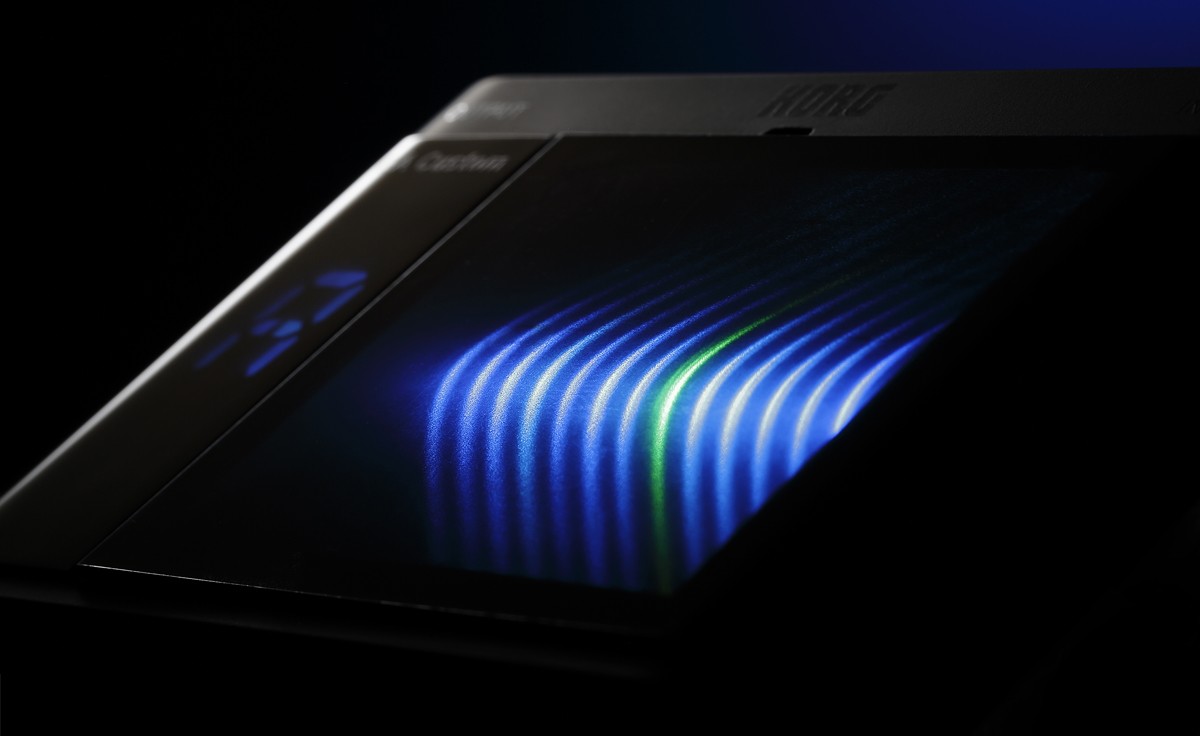 "Custom Shop," the mark of ultimate quality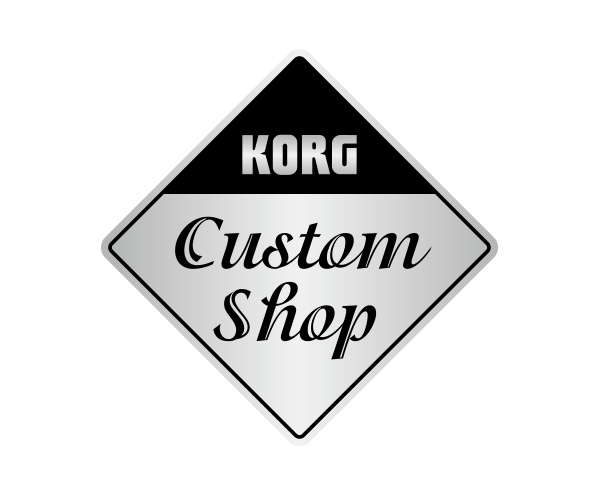 KORG tuners have a 40-year history that began with the world's first needle-style tuner. While we have produced many different types of tuners, including tuners with unrivaled precision and tuners with epoch-making functionality, these products were made possible by KORG's unwavering commitment to quality. In other words, our attitude of sincerely listening to the voice of the user, our revolutionary ideas, and our high level of technological ability are what underlie the long history of KORG tuners.
Now, KORG announces a new lineup aimed at achieving even greater accomplishments. The name "Custom Shop" designates this tuner as a flagship model that is representative of KORG's highest levels of technology. Its design features a beautiful meter displayed by a CMD panel, ultra-precision detection, and careful attention paid to appearance and feel. KORG's high technological ability and commitment to quality have taken shape as the "Custom Shop" name.
3D visual meter creates a revolutionary visual effect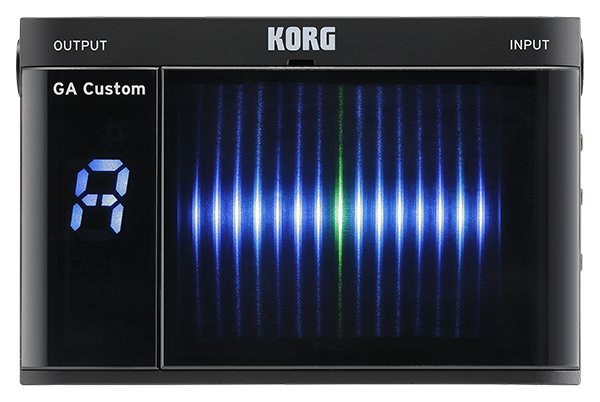 The 3D visual meter exemplifies the Custom Shop series. A large and easily visible note name indication and the distinct movement of brightly illuminated LEDs make the pitch difference and change instantly recognizable. This new 3D visual meter makes it simple to tune with a precision of ±0.1 cent.
Ultra-high tuning accuracy of +/- 0.1 cents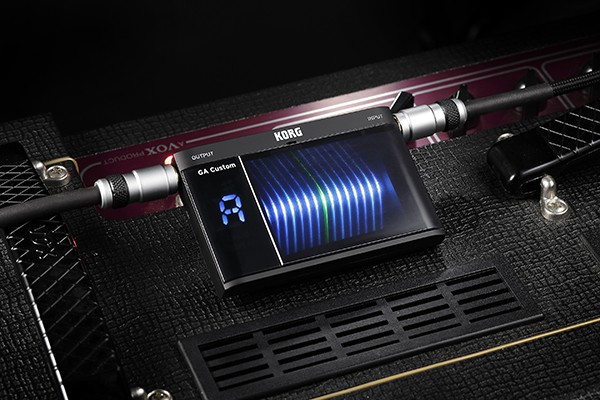 Designed with the professional user in mind, KORG's GA Custom offers extremely accurate tuning with a detection range of +/- 0.1 cents, a level of precision that is uncommon of compact tuners. With the GA Custom, players of all styles can now enjoy the same ultra-high precision offered in KORG's flagship tuner, the Pitchblack Pro.
Three meter display modes
Three types of display modes are offered: Regular, Strobe, and Half Strobe. Each mode can be easily selected according to the user's preference. Strobe and Half Strobe mode reflect the extreme precision of the GA Custom, making it more convenient to tune accurately.
Compact flat design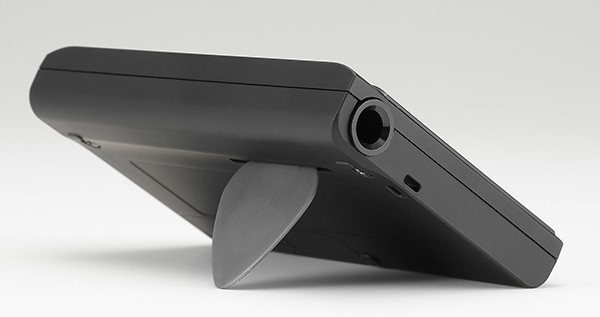 The meter display area has been made larger and easier to see, while the body has been made even more compact. The flat design is excellent for both visibility and portability. With a rubberized exterior, the body is also easy to hold. There's a tilt stand on the rear, allowing you insert a pick to make the unit stand on its own.
High-sensitivity mic is built-in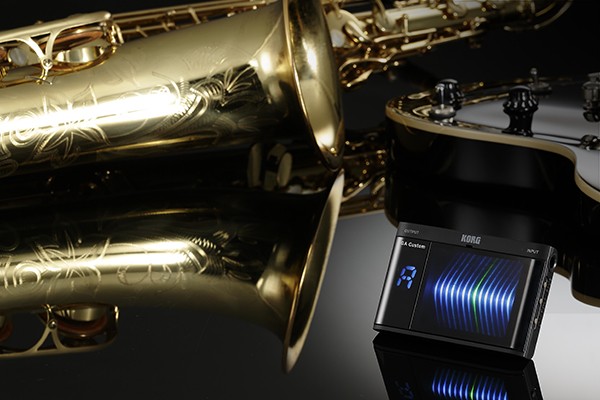 In addition to the INPUT/OUTPUT jacks used when tuning an electric guitar or bass, there's a built-in high-sensitivity mic that lets you use the unit for tuning not only acoustic guitar but also wind instruments, string instruments, or keyboard instruments. A CM-200 contact mic (sold separately) can also be used.
Limited-edition color variation models
In addition to the standard black, this tuner is available as a limited edition of color variations. Choose vivid red, bright blue, or sophisticated white.
Products

Pitchblack Custom
KORG's "Custom Shop" series, a mark of ultimate quality.
Stunning visibility pedal tuner


Sledgehammer Pro
KORG's "Custom Shop" series, a mark of ultimate quality. ​
Stunning visibility clip tuner
We use cookies to give you the best experience on this website.
Learn more
Got it