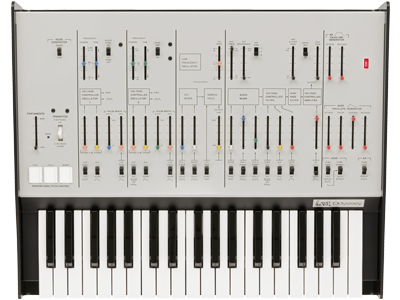 ARP ODYSSEY FS
DUOPHONIC SYNTHESIZER | ASSEMBLED IN NEW YORK
Learn More
Related Sites
Related Products
Related Accessories
Assembled in America, and available to the world once again.
The long-awaited full-size ARP ODYSSEY is now available in a limited edition.
The revival of the ARP Odyssey originated from a desire to reconstruct a legendary synthesizer of the 1970s, faithfully reproducing its original analog form while combining respect for history with an update for today's music production environment; it first took shape as the ARP ODYSSEY, completely analog but in a more compact 86%-sized unit.

KORG's next move is an even more faithful recreation of the original ARP Odyssey: it's the full-sized ARP ODYSSEY FS. With a standard keyboard and a body that emanates a sense of solidity, it delivers great playability and a persuasive stage presence. Just like its original version, the instrument is assembled in the United States, faithfully carrying on the quality, sound, and spirit of the original. Choose from three designs: Rev1, Rev2, or Rev3. Only a small number of each is being produced. Don't miss your chance to obtain a full-sized ARP ODYSSEY – an instrument with decades of soul.
ARP ODYSSEY FS - Introduction Movie
A full-sized ARP ODYSSEY with a standard keyboard
As an alternative to the 86% size ARP ODYSSEY with its compact slim keyboard, we've created the ARP ODYSSEY FS, a long-awaited full-size model with a standard keyboard. Featuring a spacious panel layout with faders that are smooth to operate, and a standard-sized keyboard for excellent playability, it's just what the synthesizer lover or keyboardist has been waiting for. Most of all, its weight and essence are the precise image of the original ARP Odyssey. With analog sound that has already established a firm reputation, it is fair to say that this is a true resurrection of the ARP ODYSSEY. Now you can obtain a full-sized ARP ODYSSEY that's perfect in every area including sound, stability, appearance, and size, but with the reliability of a brand new synth.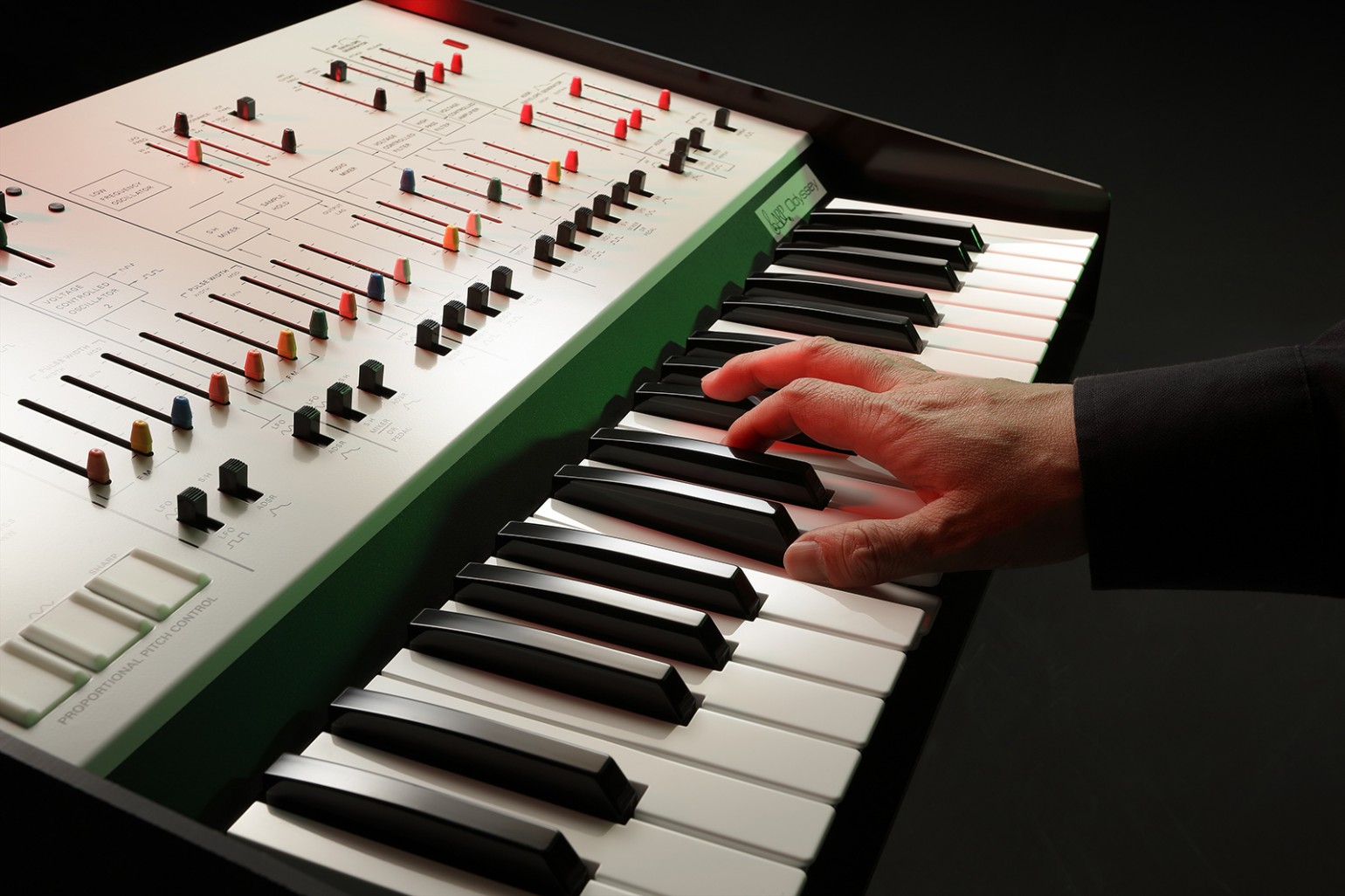 Carefully assembled in the USA to capture the original spirit
The ARP ODYSEY FS is shipped worldwide following its assembly in New York, USA. Skillfully and carefully assembled by a small number of experienced workers, the ARP ODYSSEY FS is then aged, and finally undergoes repeated testing, ensuring the highest level of product quality as befitting this full-sized instrument. The soul of the ARP Odyssey that emerged here forty years ago is now being perfectly resurrected with its analog circuitry and build quality.

A full lineup of all three design generations
All models of the original ARP Odyssey, each representing its own era, are now available as full-sized instruments. Each full-sized unit has been designed with the greatest respect to the details and individual parts of the original: the white-paneled Rev1 (Model 2000) produced in 1972–1974, the Rev2 (Model 2810–2813) produced in 1975–1976 with its black panel and gold silk-screening, and the Rev3 (Model 2820–2823) produced in 1978–1981 that featured an iconic black panel and orange silk-screening.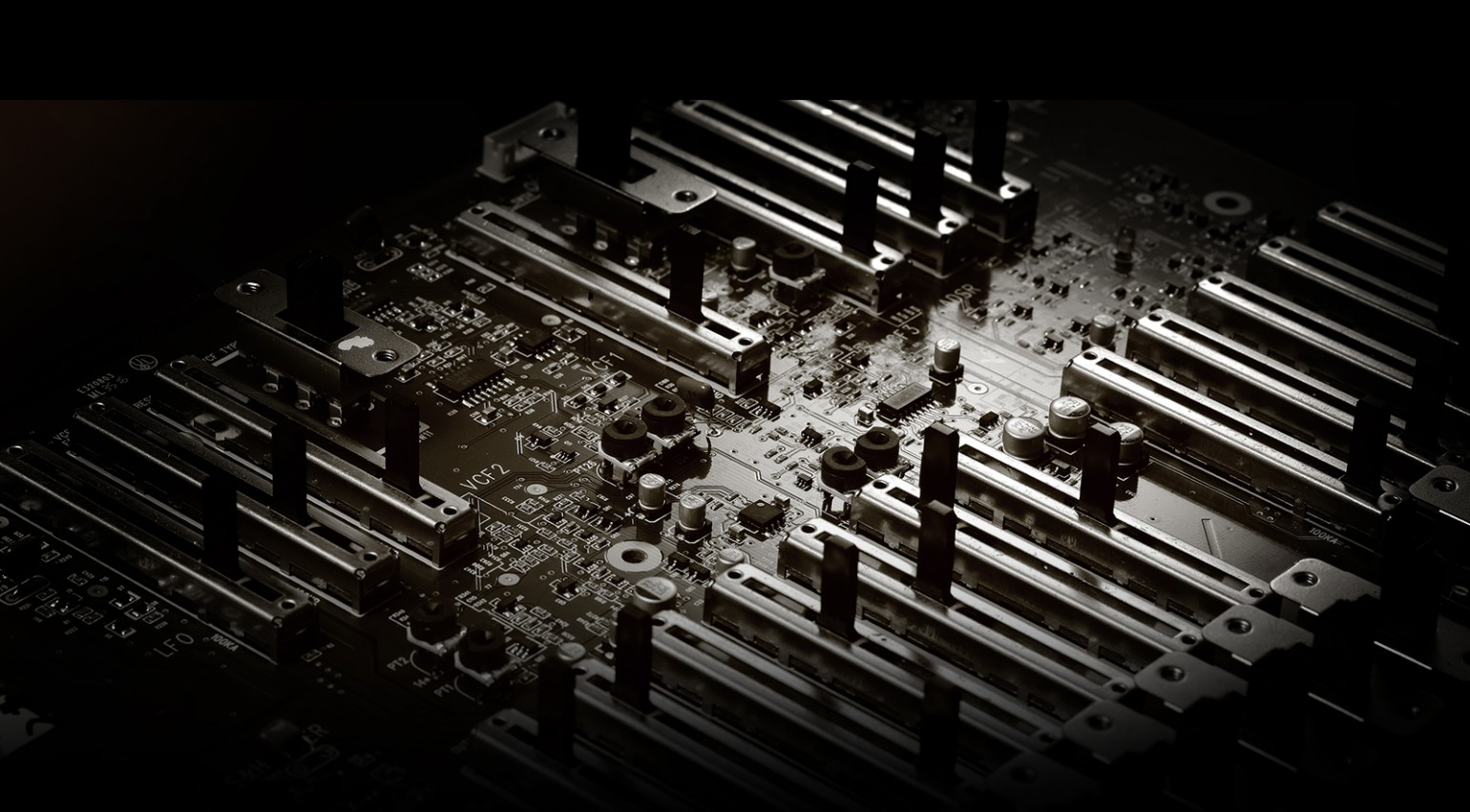 "When I look at the front panel of the ARP ODYSSEY FS, it reminds me of all the thinking and decisions that went into the design.

The ARP Odyssey was our first synthesizer without patch cords, so that meant that there had to be a limited number of ways that oscillators, filters, and so forth, could be connected. We tried to pick the connections that we felt would be the most useful. There's always a trade-off between flexibility and ease-of-use. With patch cords, of course, you could connect anything to anything. But patch cords were too cumbersome to use on stage. So we decided to get rid of them entirely, creating the first ARP aimed entirely at stage use.

The ARP logo with the treble clef sign was designed by my wife, Margaret Shepherd, who went on to become a famous calligrapher and designer (she has written about 20 books on the subject). She also did the lettering on the panel using PressType, long before you could do layouts on a computer.

When I look at the panel, I can almost envision the complete schematic diagram of everything inside. Based on the authentic sound of the KORG unit, it's clear that very close attention was paid to the engineering that went into the original ARP Odyssey."


- David Friend (Co-founder of ARP Instruments)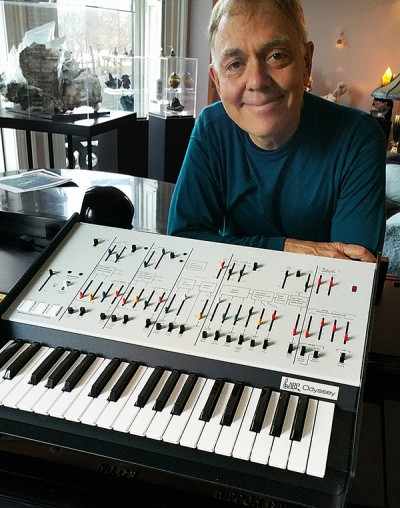 Profile of David Friend:
Co-founder of ARP Instruments, Inc. together with the founder Alan Robert Pearlman. In addition to designing the ARP Odyssey, he was involved with the development of numerous products, and subsequently entered management, eventually becoming president of the company. His achievements as an entrepreneur have also been acclaimed, and in 2010 he received the "Entrepreneur of the Year" (Emerging Technology category) award from Ernst & Young. Currently he serves as the President and CEO of Blue Archive, Inc., as well as being a lecturer at MIT's Sloan School of Management. He is also an emeritus of the New England Conservatory and Berklee College of Music.
Explore the world of ARP ODYSSEY
About the Alan R. Pearlman Foundation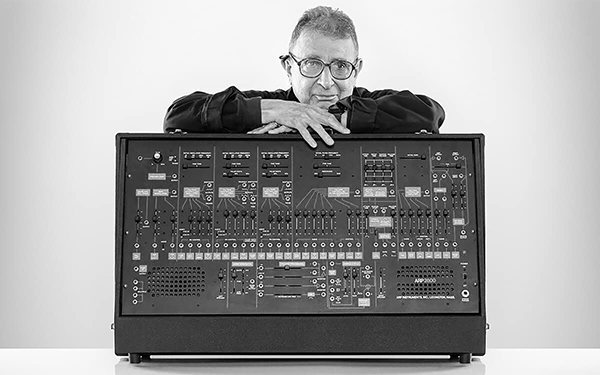 Alan R. Pearlman was nicknamed "ARP" as a kid growing up in New York City, so it seemed the perfect name for a company he co-founded when he was later designing electronic musical instruments. After leaving NASA, Pearlman Established ARP as an outlet for the creation of instruments known for their sound quality. Pearlman created the ARP 2500 in 1970 and then the classic ARP Odyssey and ARP 2600. One of Pearlman's key skills was that he was able to build oscillators that stayed in tune and even developed a cordless patching technique using a matrix of switches. Arp Instruments built a legacy as a great leader in the growth and development of the electronic musical market.

Founded in 2019, the Alan R. Pearlman Foundation was created by Dina Pearlman, Alan Pearlman's daughter, to honor the legacy of her father. The mission of the ARP Foundation is to celebrate Pearlman by making his inventions publicly accessible, and inspiring future generations to imagine and create.
We use cookies to give you the best experience on this website.
Learn more
Got it