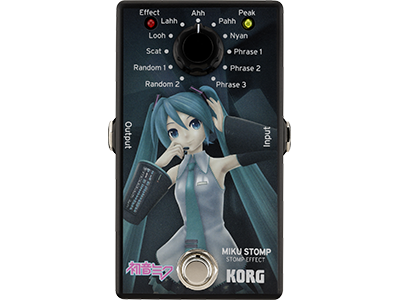 MIKU STOMP
STOMP EFFECT
Learn More
Hatsune Miku sings when you play your guitar!
A design that fuses the worlds of Hatsune Miku and guitar effects.
Nearly unlimited possibilities; 11 lyric patterns are provided.
Lyrics for "Senbonzakura" (a Japanese song) are preset.
An iPhone app for entering lyrics is available, so you can make MIKU STOMP sing your original lyrics.
We use cookies to give you the best experience on this website.
Learn more
Got it