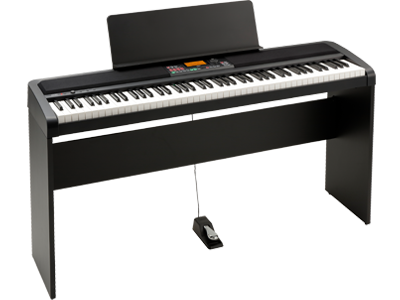 XE20
DIGITAL ENSEMBLE PIANO
Learn More
A digital piano with automatic accompaniment; a full concert performance experience at home.
The XE20 is a new digital piano that features an 88-note natural-touch keyboard and contains two full concert grand pianos. It also includes automatic accompaniment so users can go from practicing their favorite songs to truly performing them at the touch of a button.

A complete array of auto accompaniment Styles can be accessed with your left hand, giving you the backing of a full band that you control completely. Play chords, and XE20 will follow your changes in any Style you select. Change variations with a single touch. Add fills wherever you want. Add a melody with your right hand.
It's a completely live and in-the-moment way of performing!
Two distinct concert grand piano sounds
XE20's German Piano is sourced from one of the most famous pianos makers in the world; beloved by numerous pianists for its versatile expressive power. It is distinctive for its bold tonality together with a brilliant high register and nuanced low range. The Italian Piano is also famous world-wide for its rich resonances and sensitivity to players' styles. These two sounds will give you a nuanced choice to help you get the most out of your playing experience.
Perform with an extensive variety of sounds
In addition to its stunning pianos, the XE20 provides a versatile collection of more than 700 expressive and authentic sounds, including electric pianos, organs, synth pads, brass, strings, drum kits, and much more, all sampled from actual acoustic and digital instruments. Each of these realistic sounds can be played live or used as part of XE20's automatic accompaniments.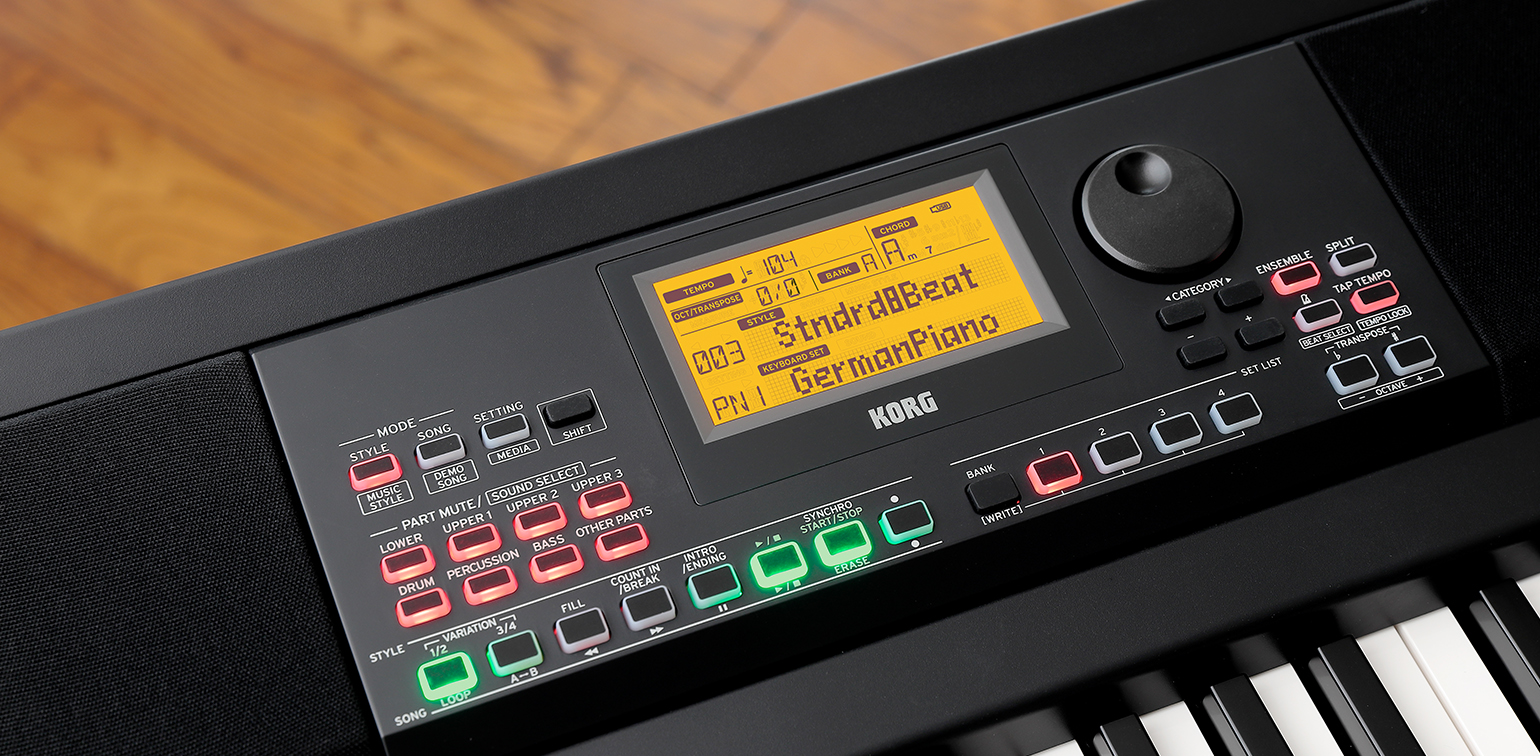 Automatic accompaniments take your performances further
XE20 is equipped with an automatic accompaniment function called "Styles," which lets you automatically produce a full backing band simply by playing one finger or a chord in the left hand. This accompaniment will change according to the keyboard location or chord that you play, making it easy to create simple improvisations just by using your right hand to play a melody along with the accompaniment.

More than 280 different styles are provided for musical genres from around the world, and each style includes four variations ranging from simple to complex, plus an intro and an ending for the beginning and end of the song. You can use these buttons to switch between these variations in time with the rhythm to add variety to your performances.

And, since the XE20 has the same 88-note keyboard as a grand piano, you can enjoy duets with a family member or friend.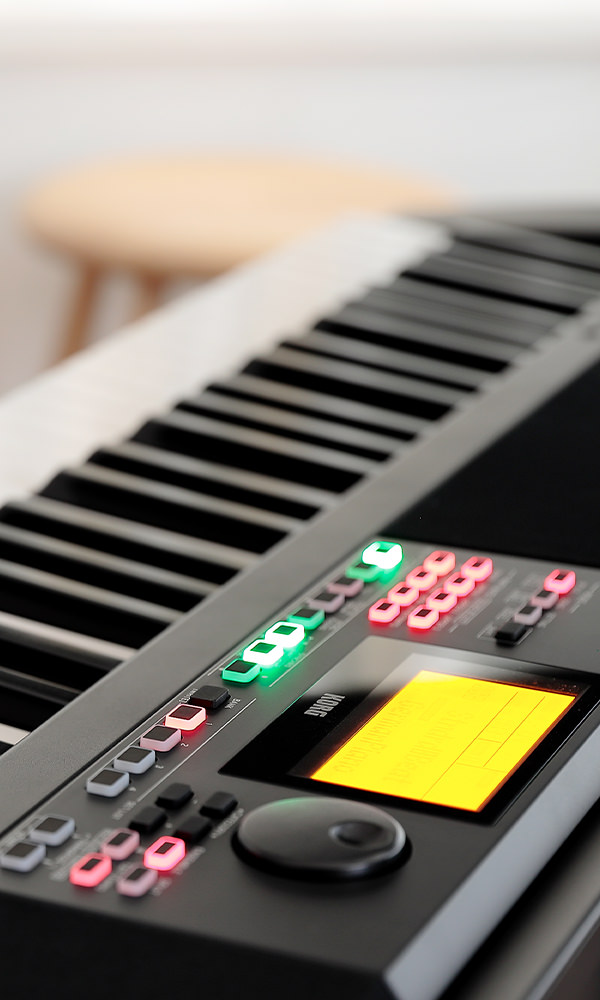 Perform your favorite songs with the XE20
Once you're comfortable playing a song, you can record your own performance on the XE20 and save it for later. In addition to your own songs, you can use the Song Mode to play back on board demo songs, MP3 or WAV audio data, or S Standard MIDI Files from any commercially available USB flash drive, while you perform along with the playback.



Slim design that fits in anywhere
The XE20 is just 34 cm deep and weighs only 11.4 kg (*not including the music rest and the separately sold stand). Its versatile functions are centrally located on a convenient front panel, giving it the same compact style as a typical digital piano with additional accompaniment and customization. The slim and lightweight body goes great in any room with its dedicated stand (*separately sold STB1), or easily carried and placed on a table, giving you more options for enjoying your XE20.
Powered-up speakers for powerful playback
XE20's speakers have been redesigned to provide plenty of power and clarity as well. This new playback system also improves the overall balance, so that even when automatic accompaniment is enabled, the low frequencies of the drums and bass will be present while allowing the piano to shine through.
A keyboard with the touch of an acoustic piano
The XE20 features a graded weighted hammer action keyboard to provide a true acoustic piano fee; lower keys feel heavier and get lighter as you play upward. The keyboard is finely balanced, providing a natural, effortless playing experience.
Huge bundle of convenient software for practicing and creativity
The XE20 is bundled with software including Skoove's award-winning piano teaching software to help you improve your playing, along with KORG's Module app, which provides access to even more sounds, and finally KORG's Gadget 2 Le DAW music production app.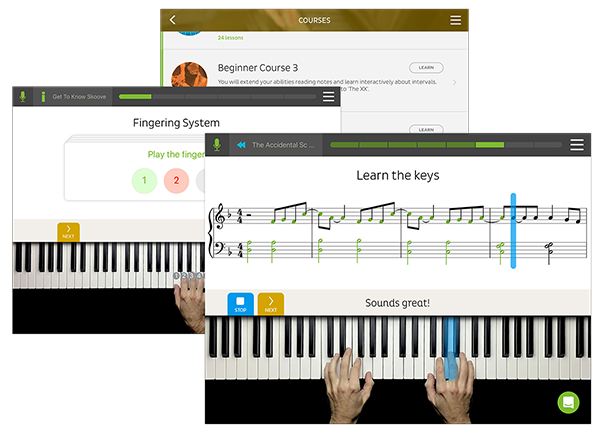 Three-month premium plan trial for "Skoove" online piano lessons
Skoove is the fastest and easiest platform for learning to play the piano. Based on the three steps, "hear, learn, play," Skoove lets you have fun while you learn. More than ten courses and more than 300 songs are provided, and more are constantly being added. Whether you are just starting piano or can already play, Skoove provides lessons that match your needs and skill. Three months are included.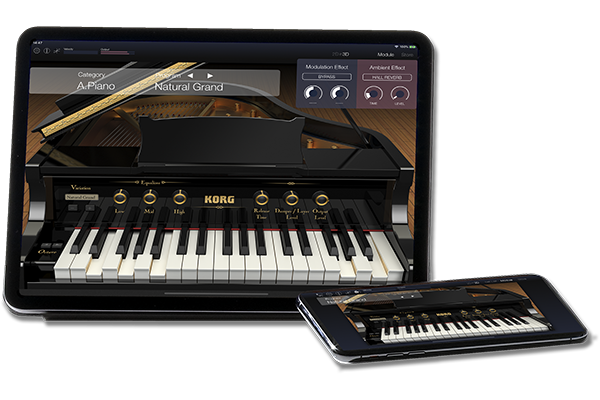 "KORG Module" piano keyboard sound module app
Module is a high-quality mobile sound module app only for iOS, with a pro-level sound library that's ideal for both performance and music production. Module includes even more grand piano sounds and studio-quality classic keyboard sounds.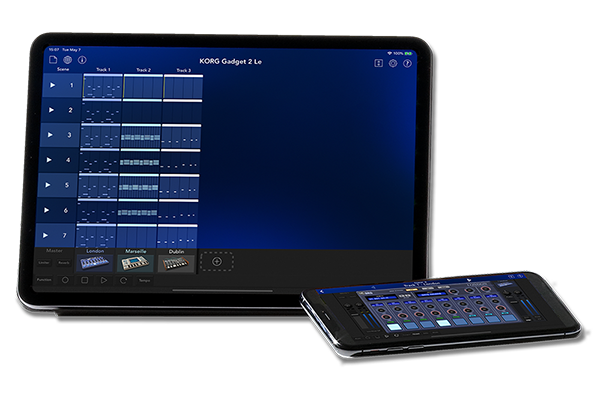 "KORG Gadget 2 Le" DAW music production app with built-in sound module
Gadget 2 Le app is a mobile music production app for iPad/iPhone that provides a vast collection of synthesizers and drum machines called "gadgets," and lets you freely combine these to produce music via an intuitive user interface.

* "KORG Module" and "KORG Gadget 2 Le" can be used to expand the sounds and functions when they are connected to the XE20 (requires a separately sold USB cable for connection to your PC, or a USB cable + Lightning-USB camera adaptor (both sold separately) for connection to your iPhone or iPad).
Please visit "KORG Software Bundle" to use these software and applications.
We use cookies to give you the best experience on this website.
Learn more
Got it