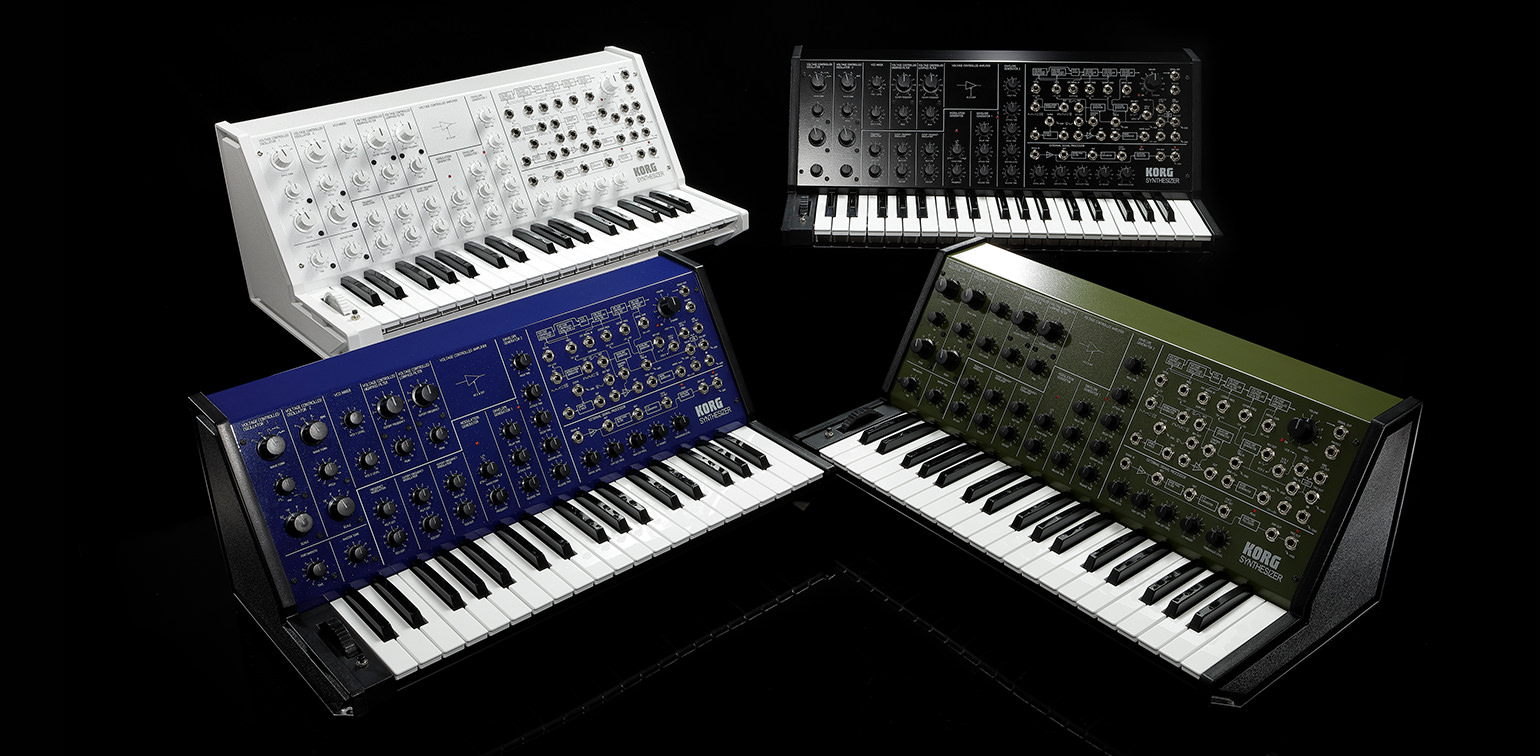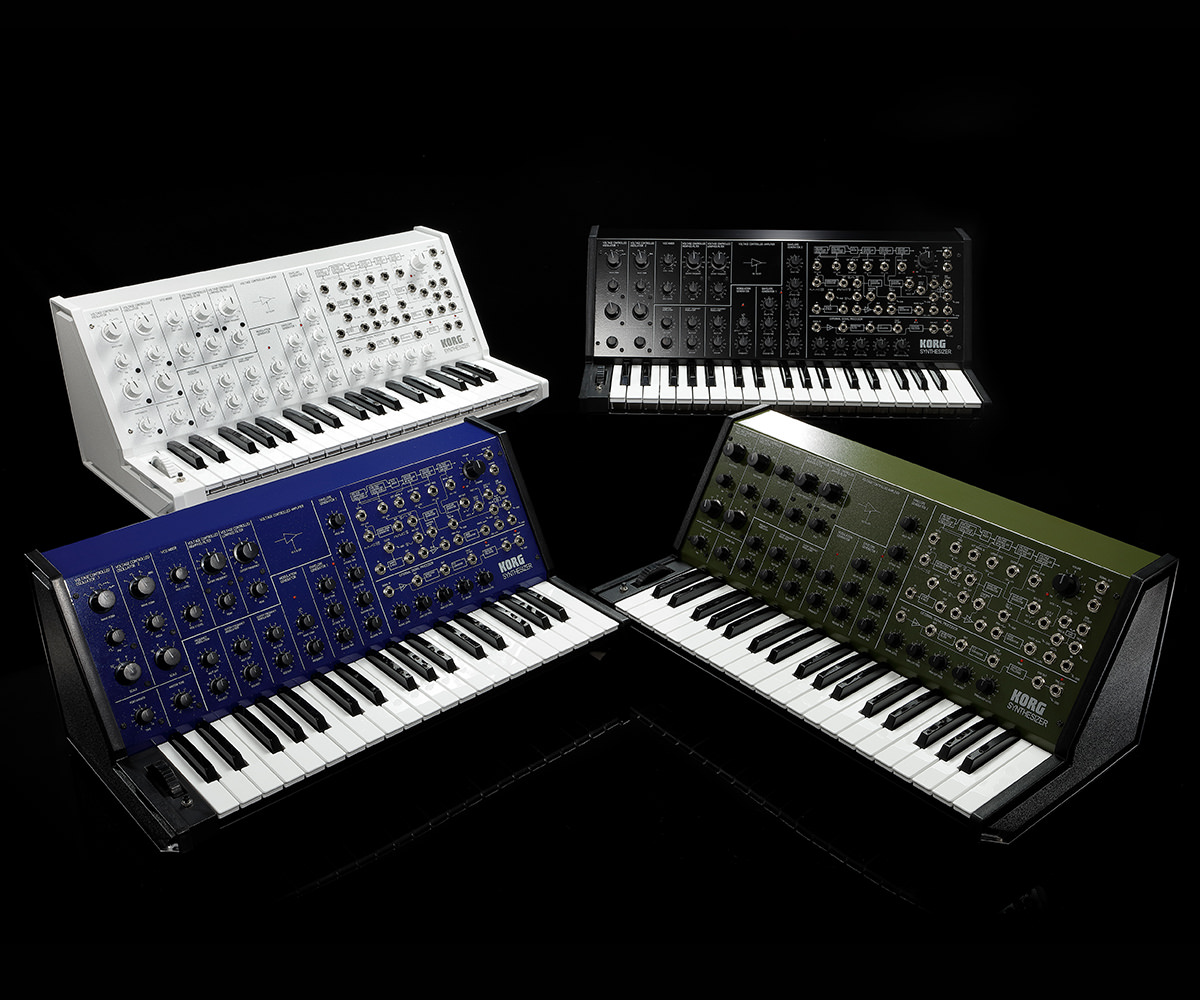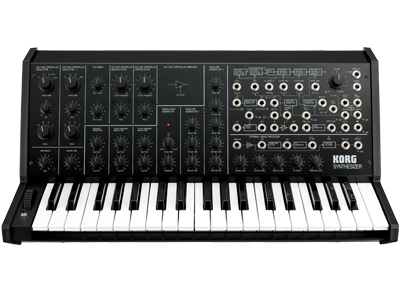 MS-20 FS
MONOPHONIC SYNTHESIZER
Află mai multe
Website-uri Relationate
Produse Similare
A new twist on the long-awaited full-size unit
The MS-20 is reborn in four limited-edition colors
The MS-20 played a vital role KORG's history as a synthesizer brand.Even after sales of the original, released in the late 70's, came to an end, KORG has carried on the MS-20 tradition in a mini-sized reissue, a software synthesizer plugin, and even a kit version. These were driven by our pride in our synthesizer heritage, our understanding of its historical significance, our responsibility to faithfully carry on the analog circuit technology that we've developed over the years, and our desire to pass on its generation-spanning sound to the future.

And now, we have resumed production of a completely assembled full-size MS-20, which had in 2014 been produced only in very small numbers as a kit. But in addition to faithfully recreating the sound, feel, and analog circuitry, this full-size reissue will consist of limited numbers of four different powder-coated color variations: khaki (KHAKI), white (WHITE), metallic blue (MBLUE), and black (BLACK).

This MS-20 FS is the genuine MS-20 made by KORG, faithful to the original in every way. Today, 40 years after first appearing in 1978, musicians hungry for this absolutely timeless sound can hear the genuine analog power of the MS-20.
Full-sized MS-20 made by KORG.
Full-sized MS-20 made by KORG.
Provides two types of filter: early model and late model.
Completely reproduces the analog circuitry of the time.
- 2VCO / 2VCA / 2VCF / 2EG / 1LFO structure.
- External Signal Processor (ESP) to process an external signal.
- Patching system provides an extremely high degree of freedom.
MIDI IN connector and USB port are provided.
AC adaptor.
The original is reproduced in every detail, including the package finish and the included manual.
Main Specifications
Color variation

Green (GREEN), White (WHITE), Blue (BLUE), Black (BLACK)
Keyboard

37-notes full size keyboard (3 octave)
Main Controllers

Controll Wheel (center click), Momentary switch
Input/Output

SIGNAL IN jack (mono phone jack), SIGNAL OUT jack (mono phone jack, 2Vp-p output, 3.5 k ohm), PHONES jack (stereo phone jack, 33 ohm, 48mW), DC12V jack, MINI IN jack, USB connector (type B)
Power Supply

DC12V
Dimensions (W x D x H)

573 mm x 316 mm x 248 mm/22.56" x 12.44" x 9.76"
Weight

6.3 kg/13.89 lbs.
Included Items

AC adapter (12 V/2.5 A), patch cable x 10
MS-20 FS shares other specifications and features with MS-20 mini.
* All products names and specification names are trademarks or registered trademarks of their respective owners.
* Appearance and specifications of products are subject to change without notice.
We use cookies to give you the best experience on this website.
Learn more
Got it