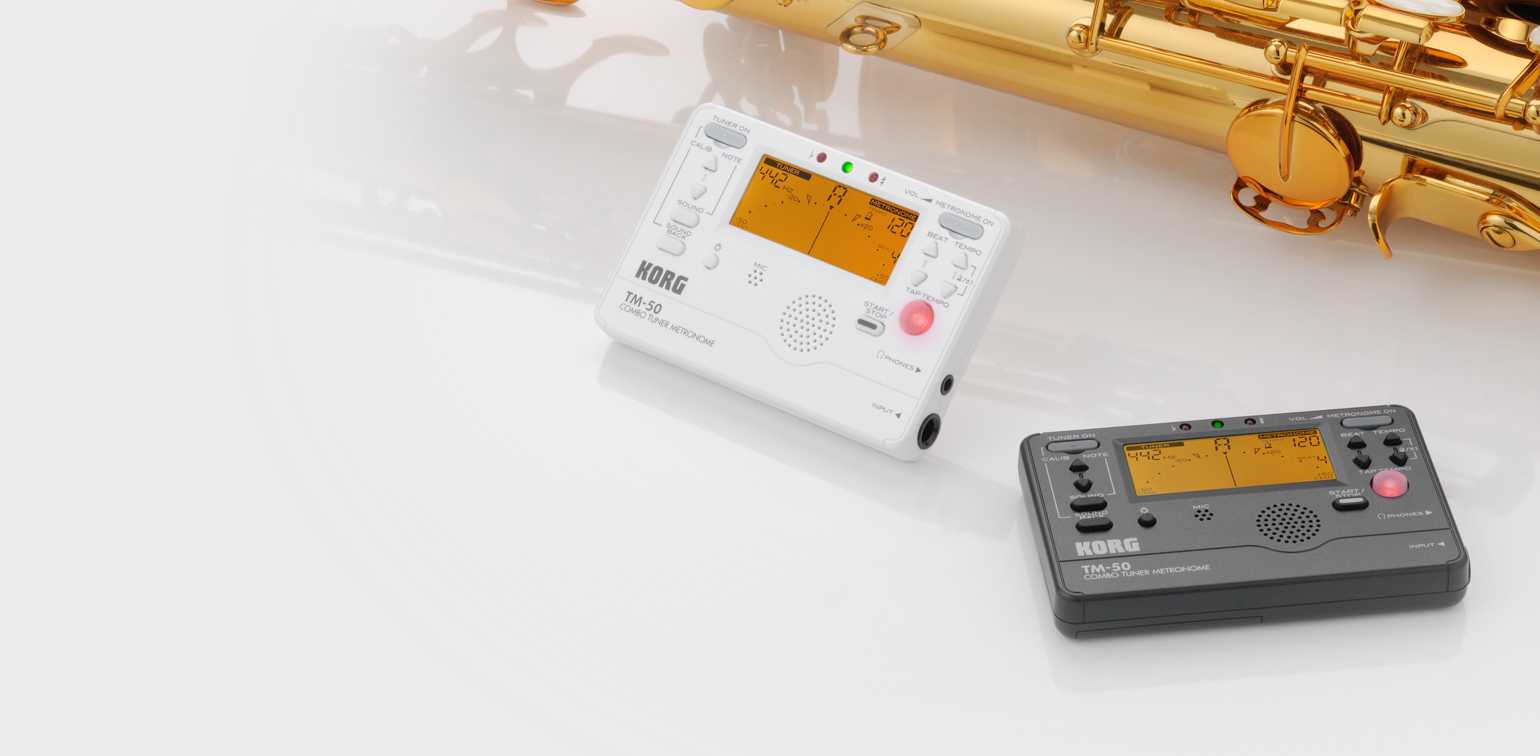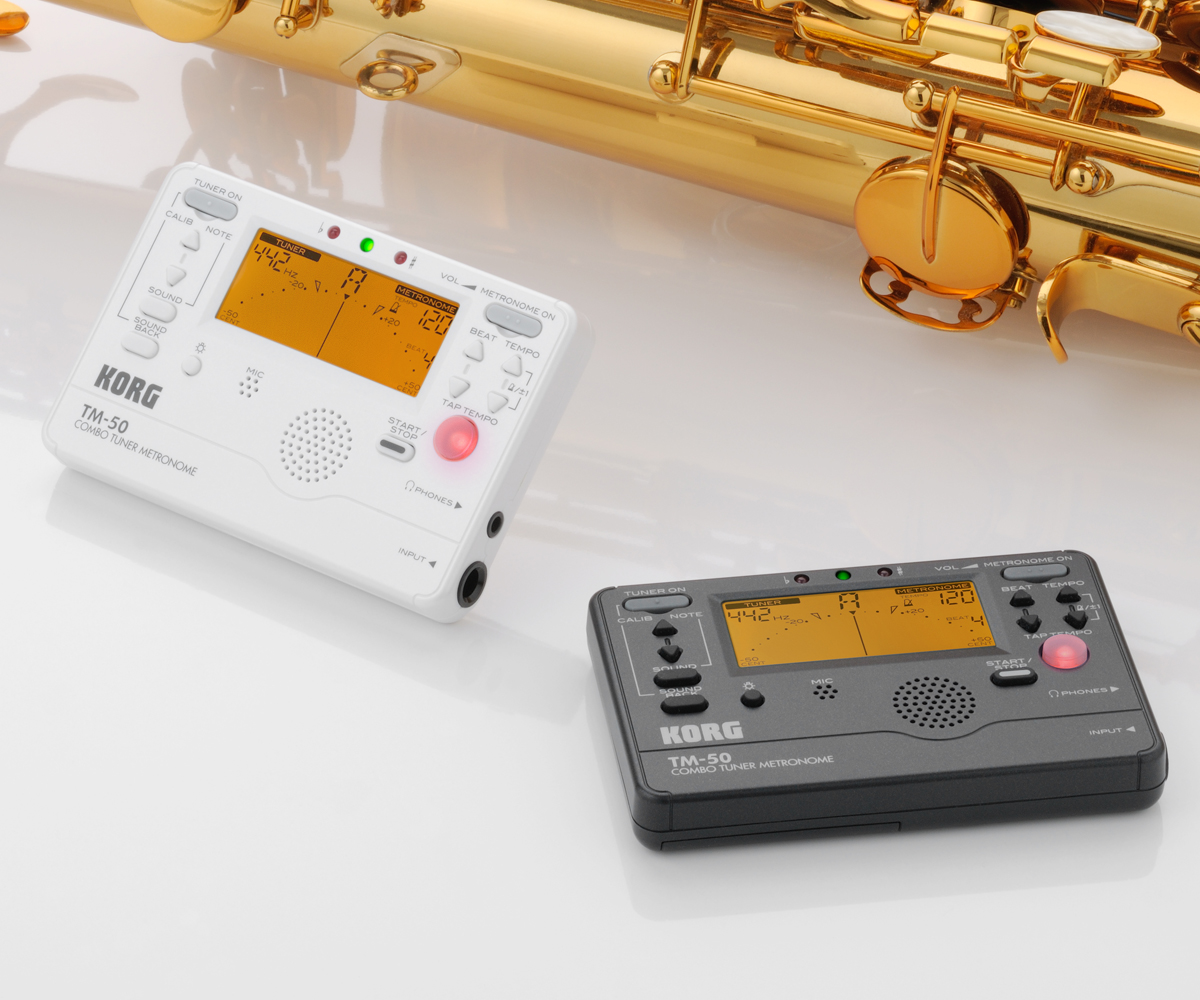 Use the tuner and metronome simultaneously!
The TM-50 – Your partner to help improve and refine your skills as a musician
The Korg TM series allows you to use the tuner and metronome simultaneously. Since this single unit is all you need for both pitch and rhythm training, it has become a favorite lesson tool for brass bands as well as many other types of musicians. The TM-50 is the latest model, featuring a two-level backlight that enhances the visibility of the LCD display. It uses a newly designed needle-style LCD for excellent response, and even greater tuning accuracy. In a first for this series, the entry-level model provides the Sound Back function that allows the speaker to generate the reference tone that's closest to the input sound, giving you a great way to develop and refine your sense of accurate pitch. Available in a choice of two colors, black or pearl white, the TM-50 is the perfect daily practice partner that will support your development as a performer.
The very popular TM-50 tuner/metronome lets you practice pitch and rhythm simultaneously, and the lineup is now joined by a new model in gorgeous gold. With an eye-catching coloring that matches brass, it's the perfect match for the wind instruments.
The Tuner and metronome can be used simultaneously or independently; you can practice your pitch and rhythm at the same time.
Newly designed highly responsive LCD needle-type meter.
Wide detection range from C1 to C8.
The Sound Out function produces a reference tone in a three-octave range from the built-in speaker.
The Sound Back function generates the reference tone that's closest to the input sound, while the meter indicates the pitch discrepancy between the reference and the input sound - a great function for ear training!
Calibration supports a range of concert pitches.
Marks indicate pure major and minor third intervals.
A wide tempo range of 30-252 beats/minute.
15 rhythm variations let you practice with a broad range of musical styles.
Easy tempo settings with two types of tempo step patterns plus a tap tempo function.
Large LCD with backlight brightness that's adjustable over two levels for enhanced visibility.
Even more compact and lightweight, with your choice of body color - black or pearl white.
Newly designed stand and battery cover for enhanced usability.
Memory Backup and Auto Power Off.
We use cookies to give you the best experience on this website.
Learn more
Got it