It's time to play
First impressions stay with us. If it's an instrument, the sound of that instrument continues to reverberate in our hearts and minds even when we become adults.

Just because something is called a toy piano, doesn't mean it has to sound like a toy. If the instrument has correct pitch and accurate tone, a child who plays with the instrument will look forward to better instruments as they grow older.

The KORG tinyPIANO is a digital piano made by a musical instrument manufacturer renowned for professional pianos for the children who carry the future.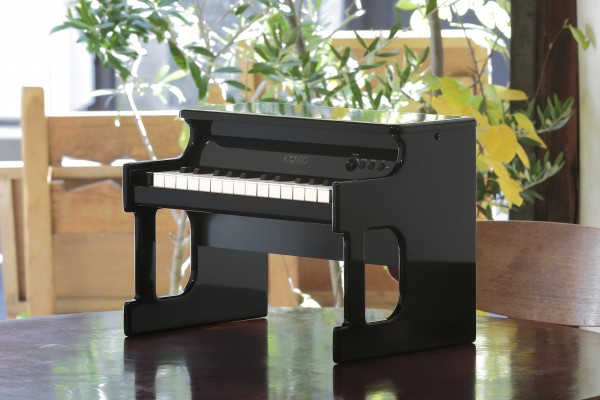 Accurate pitch and true tone
KORG believes that the way to foster a true sense of value is to be in contact with true quality from the very beginning. A truly valuable present for our children must be of a quality that will satisfy the adult who chooses the gift. The tinyPIANO lets you play the deep, rich tones of a sampled grand piano with the stable pitch that you expect from a digital piano. With an emphasis on safety and durability, moving parts have been reduced to the minimum and the volume has also been adjusted to a modest level that will be appropriate for a child's ears.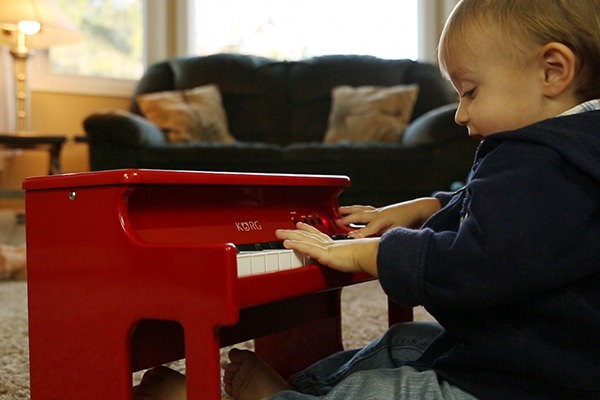 Fashionable, cute, and serious
The cute design is essentially a miniaturized upright piano, with a fallboard just like on a real piano, and a miniature 25-note keyboard made by KORG for ease of playing. The body makes extensive use of wood for a solid feel when touched, giving it a sense of quality and sophistication that elevates the instrument above the category of toy piano, thus making it ideally suit the decor of any room.
We use cookies to give you the best experience on this website.
Learn more
Got it