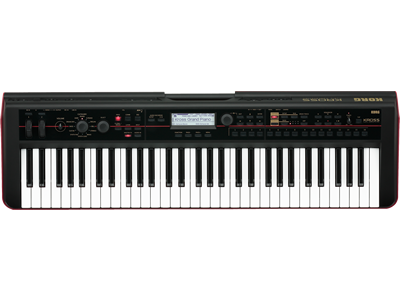 KROSS
MUSIC WORKSTATION
Supporto per il suo acquisto
Per saperne di più
Prodotti correlati
Get more sounds! Announcing 512 free Programs for the KROSS Music Workstation that includes 128 sounds from the TRITON Music Workstation.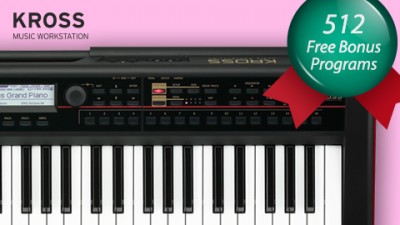 The KROSS Music Workstation has earned a reputation as an easy to use and portable Music Workstation with great sounds. KORG is pleased to announce a free bonus expansion of 512 programs - a full four banks' worth of sounds.

The 384 diverse new sounds are suitable for music production in a wide variety of styles, and feature refined sensitivity or velocity dynamics, along with different EQ settings or Low Cut depth, which will alter the overall atmosphere of the tone.

The remaining 128 Programs were converted from the internationally acclaimed KORG TRITON Music Workstation. Now, the TRITON sounds that built a generation of popular music are available to KROSS users - free!


Note: Although great care was taken to preserve the original TRITON sound as closely as possible, due to the differences between the KROSS and TRITON architectures, some "TRITON" Programs may differ slightly from the original versions.
Please enjoy these bonus sounds.
We use cookies to give you the best experience on this website.
Learn more
Got it