ویژگی ها
Artists 2015.03.13
Gary Barlow on the KORG Kronos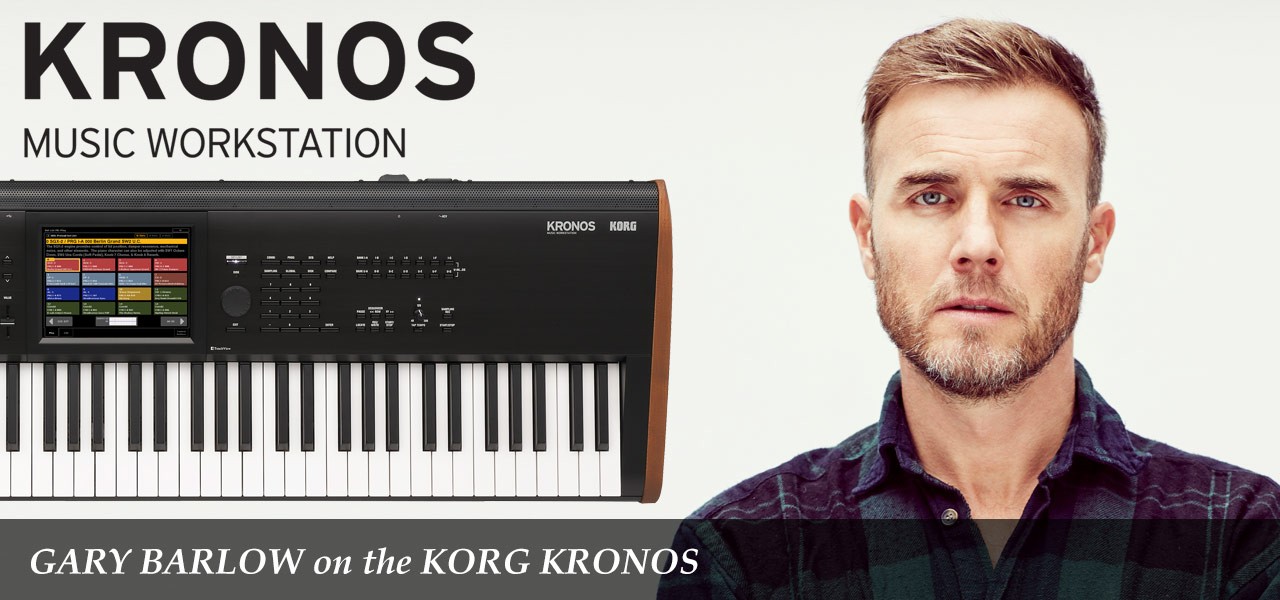 GARY BARLOW on the KORG KRONOS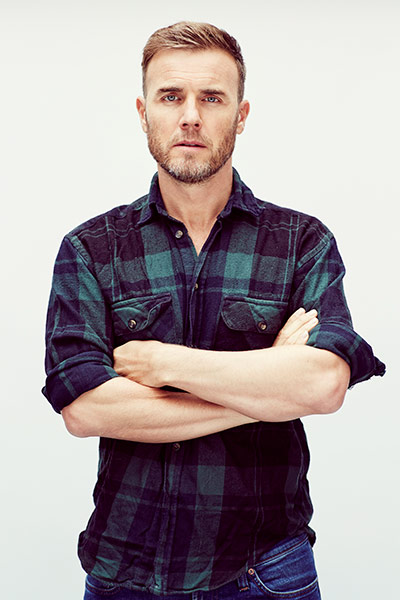 KORG were delighted to catch up with Gary Barlow to find out how he has been putting the KRONOS through its paces while making the new Take That album and also writing a new musical.
Are you using the Kronos live, in the studio or both?
At the moment I'm using the Kronos in my writing room, however we've been doing some Live events for a musical I've written and I've been using them on that as my main piano,
It's a great keyboard when you're doing extensive programming, the action is fantastic and when you need a big quality sound to thread into your project, there it is !!
What are the stand out feature/s for you? And why?
Other than a being a beautiful instrument to play, the Kronos has the most incredible sound. The presets are varied and vast. It really feels like an event when you sit down to play it !
What projects are you working on where you have used the KRONOS?
I'm flat out working on a new Take That album. The Kronos has been the main controller keyboard for the whole project.
I have an extensive string library but always enjoy mixing in some of the Kronos strings to glue it all together..
I've also done four tracks for a new animation film and found the analogue side of the Kronos to be extremely useful.
My keyboard player Marcus Byrne swears by the big K and uses it on all my live shows.
How does the piano engine compare to a real acoustic piano?
Well let's be honest, there's nothing like a 'real' piano, however the Kronos comes a damn close 2nd !
There's been times when I've programmed the piano on the Kronos , replaced it with a live piano and in the end gone back to the Kronos piano 'cos it sounded more suitable in the context of the record.
Have you written any songs on the KRONOS yet?
I've written a new musical called 'Finding Neverland', the story of J.M.Barrie
I've done all my composing using the Kronos
Do you own any other KORGs?
Through the years I've owned many KORGS…. M1, O1W, Wave Station , Trinity, Triton, bored yet ??
Their sound is unique and throughout my career have always delivered what I needed when I needed it !
اطلاعات مربوط به محصول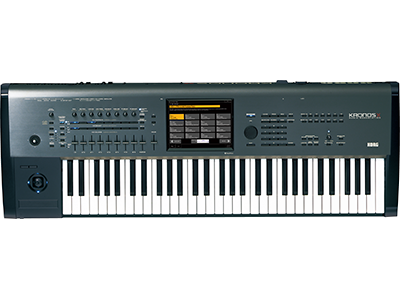 KRONOS X
MUSIC WORKSTATION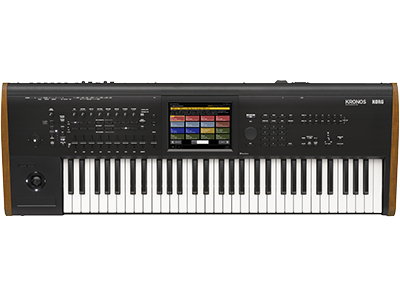 KRONOS
MUSIC WORKSTATION