ویژگی ها
Artists 2014.11.11
Jack DeJohnette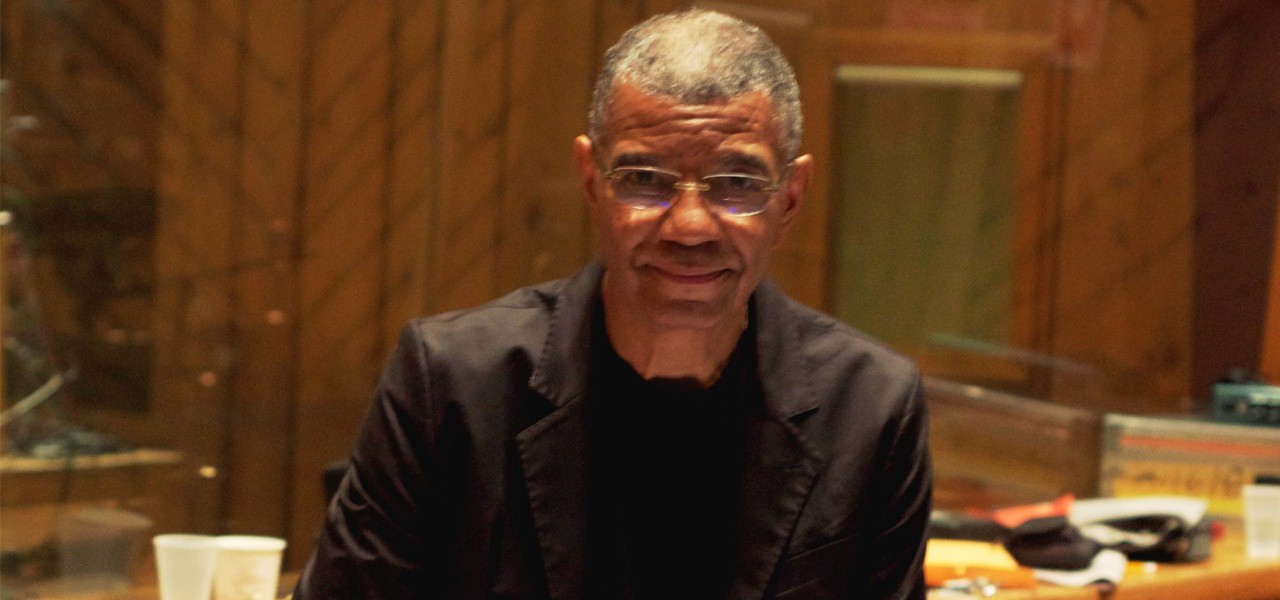 Jack DeJohnette
Jack DeJohnette is considered one of the most influential jazz musicians of the 20th century. He is an iconic drummer, pianist, and composer, who is able to draw inspiration from all types of music beyond jazz. He studied classical piano from age four until fourteen, when he began to play drums. In his early years in Chicago, he led his own groups, and was in demand as both a pianist and a drummer. DeJohnette joined Miles Davis' group in 1968 where he worked on the album Bitches Brew, which is recognized as one of jazz's greatest and most influential albums.

His career continued to accelerate and expand beyond working with Miles Davis, recording with Columbia, Landmark, MCA/GRP, and Toshiba/EMI/Blue Note, and ECM labels. He also worked alongside a number of other prominent jazz artists including John Coltrane, Sonny Rollins, Bill Evans, Stan Getz, Keith Jarrett, Chet Baker, Lee Morgan, Herbie Hancock, Dave Holland, Freddie Hubbard, Abbey Lincoln, and Betty Carter amongst countless others.

As a highly recognized artist, Jack made a cameo appearance in the movie Blues Brothers 2000 as a member of the "Alligator Blues Band." He has worked on numerous Grammy-nominated albums, has been awarded an Honorary Doctorate of Music from Berklee College of Music in Boston, and was inducted into the Percussive Arts Society's Hall of Fame in 2010. His own album Peace Time won the Grammy for Best New Age Album in 2009.

His work as both a solo artist and collaborator has impacted jazz music as it is understood today. In January 2012, DeJohnette was honored as a recipient of the 2012 National Endowment for the Arts Jazz Master Award- the nation's highest honor in jazz- for his lifetime achievement. He was acknowledged for his extraordinary contribution to advancing the jazz art form and for serving as a mentor for a new generation of aspiring musicians.

We caught up with Jack DeJohnette to discuss his latest album, Sound Travels, his work in jazz music, and his love of Korg products:

Korg: First off, congrats on turning 70 this year and receiving the NEA Jazz Master Fellowship, an incredibly prestigious award for jazz musicians. What does receiving that mean to you?
Jack DeJohnette: It really feels great to be honored for my contribution to this wonderful art form and it inspires me to continue to create the best quality music I can.

Korg: Your latest release, Sound Travels, is getting a lot of praise; some critics say it may be your best. Did you go into recording it with any particular goals or ideas in mind?
Jack DeJohnette: My goal for Sound Travels was to write beautiful melodies and great grooves!

Korg: Well, they're there! The album features a bunch of great guests like Bruce Hornsby (who you co-wrote "Dirty Ground" with), Bobby McFerrin, and Esperanza Spalding…what was it like has this diverse group of musicians work with you on the record?
Jack DeJohnette: It was very inspiring and refreshing to work with these extremely talented artists. I also had artistic help from my wonderful producer Bob Sadin.

Korg: You've used Korg for years and your go-to workstation is now an M3. Do you have any favorite features? What do you feel separates it from other workstations out there?
Jack DeJohnette: I like using the weighted 88 keys on my M3, and the ease of using the on-board sequencer. It really helped me convey exactly how I wanted my compositions to sound. I really liked using one of the brass programs near the end of the song The Dirty Ground. Having the KARMA added to the M3 is really cool for working out grooves!

Korg: You've also been having fun with the Wavedrum…
Jack DeJohnette: The Wavedrum has very unique sounds that, for me, should be used in a very special way.

Korg: I understand you have an MR2, as well…what kind of recordings do you use the MR2 for?
Jack DeJohnette: The MR2 is fantastic! It helped me create MP3 files of the sequences from the Korg M3 so I could send them to the musicians to give them a clear idea of how I wanted my compositions to sound. The MR2's sound quality was really great…It is also really amazing for recording live performances, especially in the 1-bit mode!

Korg: Are there any recent performances that stick out in your mind as really special?
Jack DeJohnette: Playing the Saratoga Jazz festival last year with my JDJ group featuring David Fiuczynski on guitar, Rudresh Mahanthappa on alto sax, George Colligan on acoustic piano and keyboards, and Jerome Harris on bass guitar. Also, Keith Jarrrett, Gary Peacock, and myself in Seoul, Korea two years ago.

Korg: Is there anything else you'd like to mention?
Jack DeJohnette: I have been using Korg products for many years and have always been impressed with their consistent quality! I love my Korgs and I always look forward to the new products Korg comes out with!

Korg: Thanks, Jack…and congrats again!

For more information on Jack DeJohnette, visit www.jackdejohnette.com