ویژگی ها
Artists 2014.11.01
Aaron Draper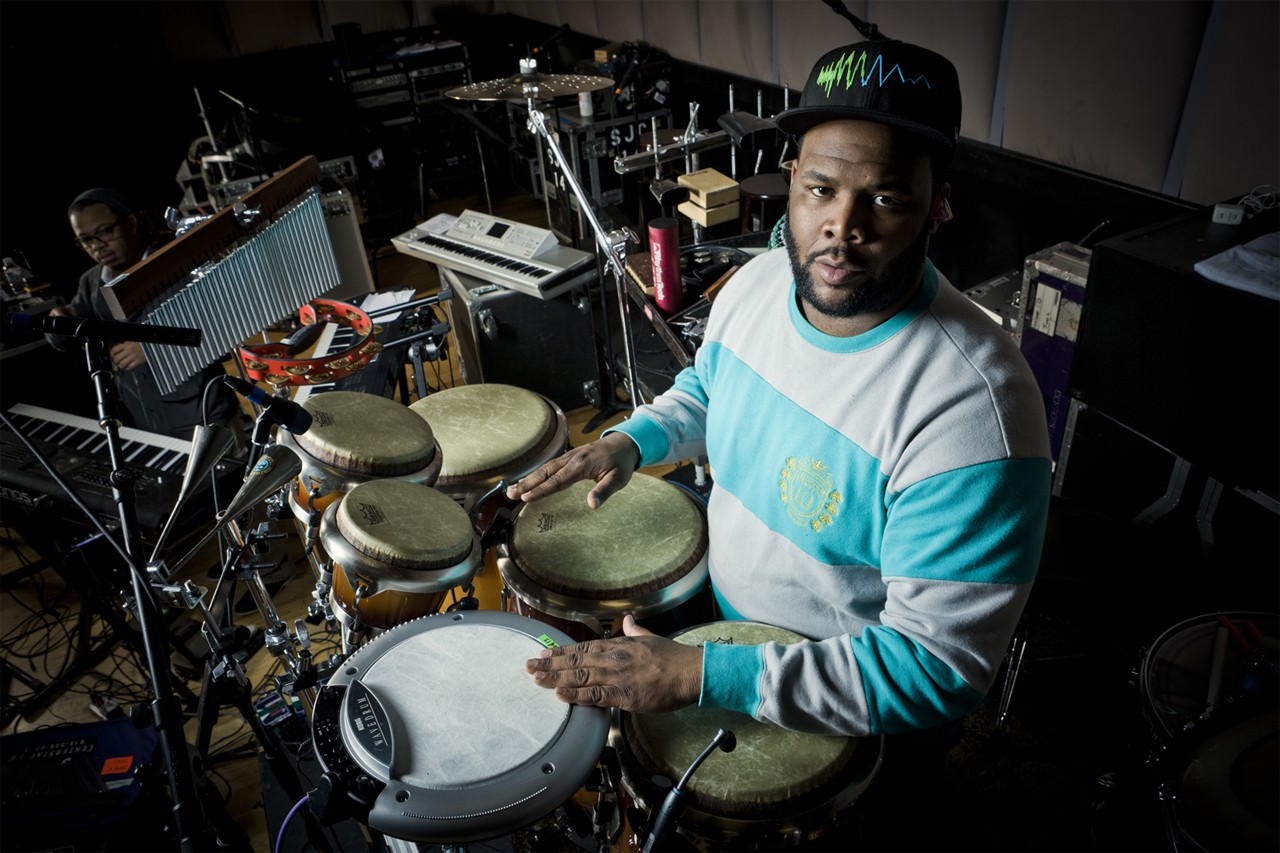 Aaron Draper
Aaron Draper was born in North Philadelphia, where he began playing music at a young age, along with his hometown church bands. As Aaron got older, he began learning a different kind of hands-on musical education at his high school. There, Draper would develop some jazz chops and begin to learn the basics of music theory. Aaron continued playing music after high school, foregoing college and taking various gigs, which eventually led him to a steady job as a musician. Around this time, Questlove began to have a growing influence on Draper, who was a teenager when he met The Roots drummer/producer.

In 2001, hip hop icon Jay-Z gave Aaron an opportunity to make his own mark. Jay had noticed Draper's performance at a local rap festival in Philadelphia, and asked Aaron to join him on his MTV Unplugged appearance. In the ensuing time, Aaron has quickly become a well-seasoned veteran in the music scene, handling percussion duties for some of the most well-known names in music, including: Doug. E. Fresh, Big Daddy Kane, Common, LL Cool J, Jill Scott and Dr. Dre, to name a few. Korg was fortunate enough to catch up with Aaron and talk to him about what's been going on in his world. Here's what went down:

Korg: How did you begin your life's journey in music?
Aaron Draper: It started at a very young age, growing up in church. I share this testimony with many other accomplished musicians; church was a safe place where we were given the freedom and encouragement to express our gift. It was also a place of learning; from each other and our mentors.

Korg: You've been playing percussion for a bunch of high profile artists like Jay-Z, LL Cool J, Common, and Dr. Dre…is there any advice you can pass on to developing musicians, based on your experiences?
Aaron: The best advice I can give to these youngsters is to continue to develop, stay prepared and stay humble.

Korg: You recently performed with Dre at Coachella. How was that experience?
Aaron: It was a great honor just to share the stage with such a Hip-Hop pioneer. I get excited about all the artists I've had the opportunity to play for; but this was extra special. I'm glad that I got the call.

Korg: Are there any specific experiences from performing or recording recently that stick out in your mind?
Aaron: In 2010 during an Eminem tour, we were asked to wear masks to sort of hype up the festival. That was an unusual experience.

Korg: Cool! Let's talk Wavedrum. What drew you to this instrument?
Aaron: I like that it's touch-sensitive and easy to program. It has a great sound along with an acoustic feel.

Korg: What do you feel separates it from other drum synths out there? Do you have any favorite features?
Aaron: Its sound is so much bigger than other drums I have played. My favorite feature is the ability to edit the sounds.

Korg: What programs did you use while performing with Dre?
Aaron: I used programs 22 (Congo Bells & Rattle) and 98 (Forest Drum) a lot.

Korg: Are there any other Korg products getting work from you in the studio or on stage? You'll be checking out the microKORG soon, right?
Aaron: I am definitely interested in getting the microKORG.

Korg: Is there anything else that you would like us to mention?
Aaron: I am branching out with a few other colleagues and we're transforming from musicians into artists. We have formed a Hip-Hop-with-a-touch-of-Pop band called KONTRABAND215. We added the "215" since we are from the Philly area. We are all touring musicians, so we must keep our day jobs while getting in rehearsals and gigs in for the group when most of us are home. We recently performed at the annual Roots Picnic and we got a great response. Therefore, keep an eye on us - we plan to soar. On the tour scene, I'm headed out on Eminem's Asian tour.

If you want quality without any guessing games, always choose Korg. The sound and convenience of the Wavedrum is unmatched among its competitors!

Korg: Thanks, Aaron!
Korg All Access: Aaron Draper Preps for Dr. Dre's Coachella Set with his Wavedrum
اطلاعات مربوط به محصول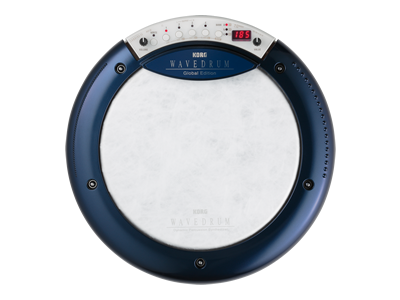 WAVEDRUM Global Edition
DYNAMIC PERCUSSION SYNTHESIZER