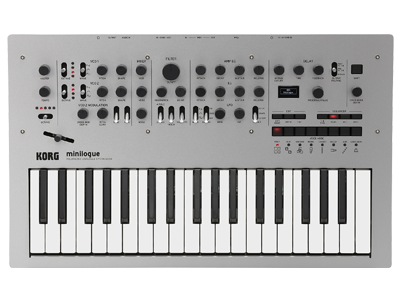 minilogue
POLYPHONIC ANALOGUE SYNTHESIZER
En savoir plus
Sites connexes
Produits correspondants
Accessoires
Artistes correspondants
2017.03.27

2016.06.06
Show All
Sound Librarian / Sound Packs
Nous vous proposons en téléchargement gratuit des packs de programmes ainsi que leur gestionnaire de librairie vous permettant d'importer, charger, sauvegarder et gérer vos programmes.
minilogue Sound Librarian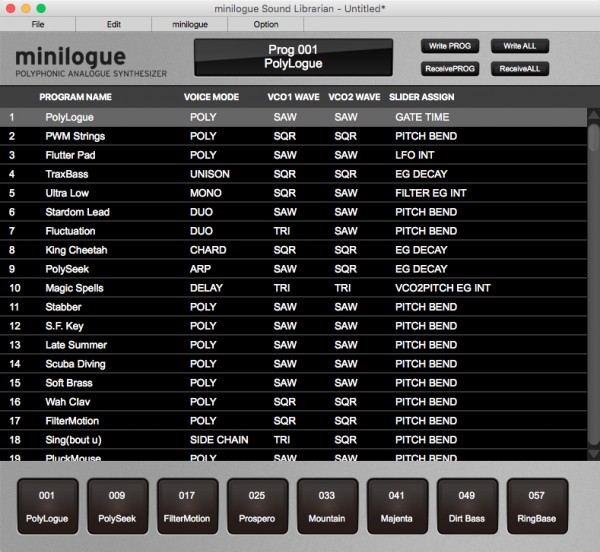 Le gestionnaire de librairie minilogue vous permet de réorganiser facilement vos programmes à l'intérieur de votre minilogue et permet également d'enregistrer vos banques de programmes dans votre ordinateur. Ce programme vous permettra également de charger la librairie d'origine ainsi que les banques offertes distribuées en bonus par KORG.

Télécharger le Sound Librarian pour Windows >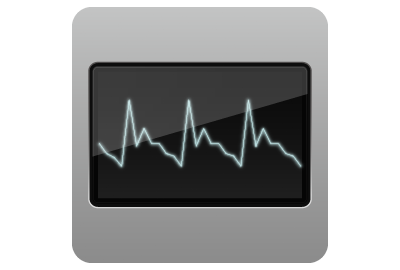 * Comment importer les packs de sons
Glissez et déposez le preset data (.mnlgpreset) sur l'icone du minilogue Sound Librarian pour l'ajouter à votre fenêtre de presets. Vous pourrez voir vos données de preset en cliquant sur Option > Open Preset Window.

Nous vous invitons à vous référer au manuel d'utilisation inclus dans le minilogue Sound Librarian pour plus de détails.
Sound Packs vol.1
"UK Producer Set"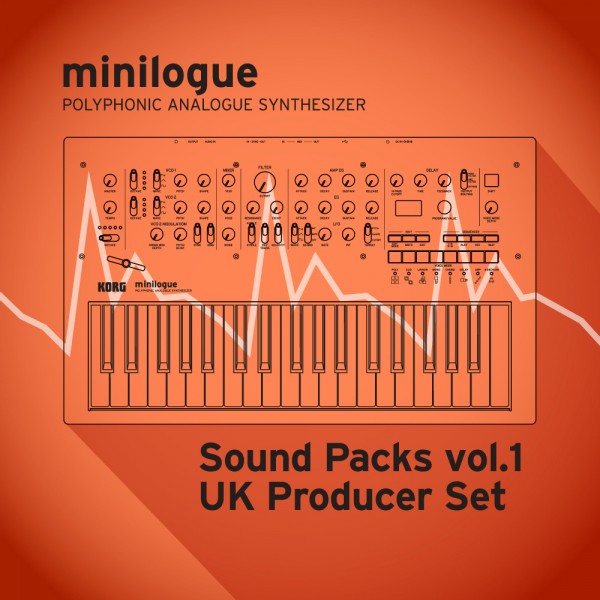 Une sélection maison des programmes à posséder pour tous les possesseurs de minilogue. Vous y trouverez des basses analogiques grasses, des nappes chaudes, des émulations de synthés vintage, des effets spéciaux et des sons leads qui déchirent.

Créés par deux des meilleurs programmeurs de synthétiseurs en Grande-Bretagne
Dan Goldman (aka JD73) et Tim Mantle de Psalm 37 Patches.
Ces 75 programmes ont été spécialement créé pour correspondre à tous les genres de musique que nous avons eu ces 40 dernières années. Pour parfaire le tout, chaque programme intègre une séquence pas à pas pour vous donner de l'inspiration pour vos productions musicales.

les pages web de Dan : JD73 / JD73 Facebook
Les pages web de Tim : Psalm 37 / Psalm 37 Facebook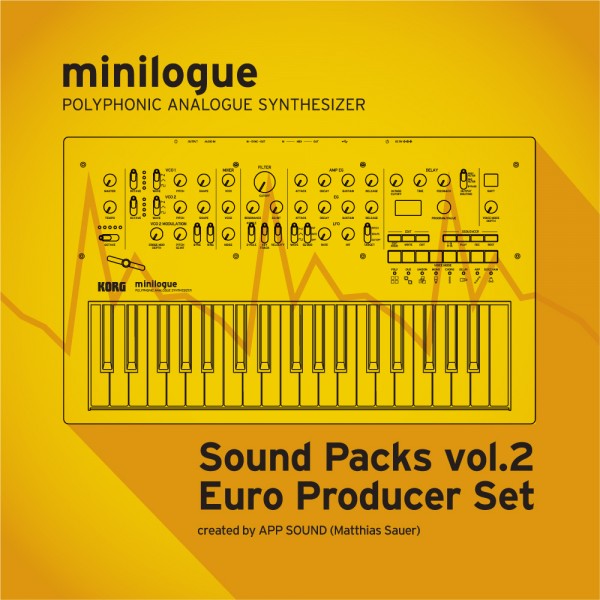 A second collection of "must have programs" for all minilogue owners. Featuring wobbling basses, spheric sounds, jazzy chords, retro leads, percussive sounds and vintage emulations.

Created by synth programmer Matthias Sauer (aka App Sound) from Germany.
The 64 programs have been expertly crafted to fit perfectly with a broad range of popular electronic music.
In addition, each program includes a step sequence providing instant inspiration for your music productions.

Matthias' web pages:
APP SOUND / APP SOUND YouTube
APP SOUND SoundCloud / APP SOUND Facebook

Sound Packs vol. 3 "Spanish Pro Set"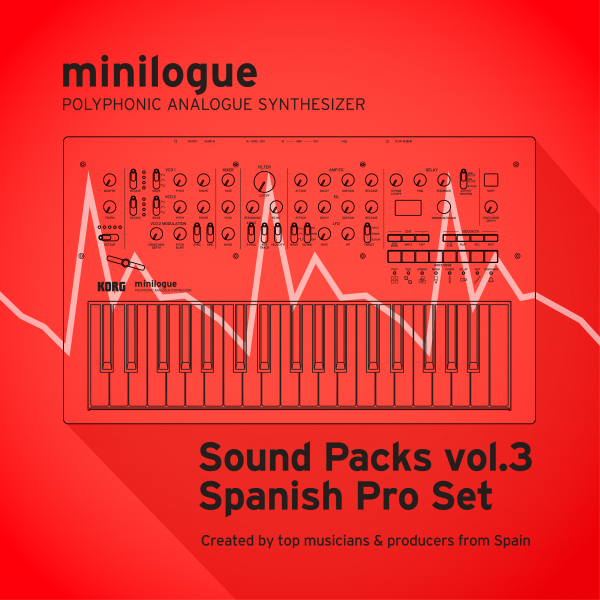 Crunchy basses, smooth pads, nostalgic vintage emulations and many other programs in this must-have collection for minilogue users.

Created by Alex Martin, Dani Ferrer, Edu Martinez, Santi Comet and Marc Pitarch, five of the most accomplished musicians in Spain's music scene.

These 50 programs have been carefully tailored to provide you with instant inspiration and make your tracks stand out!
Additionally, most programs include a step sequence providing instant inspiration for your music productions.