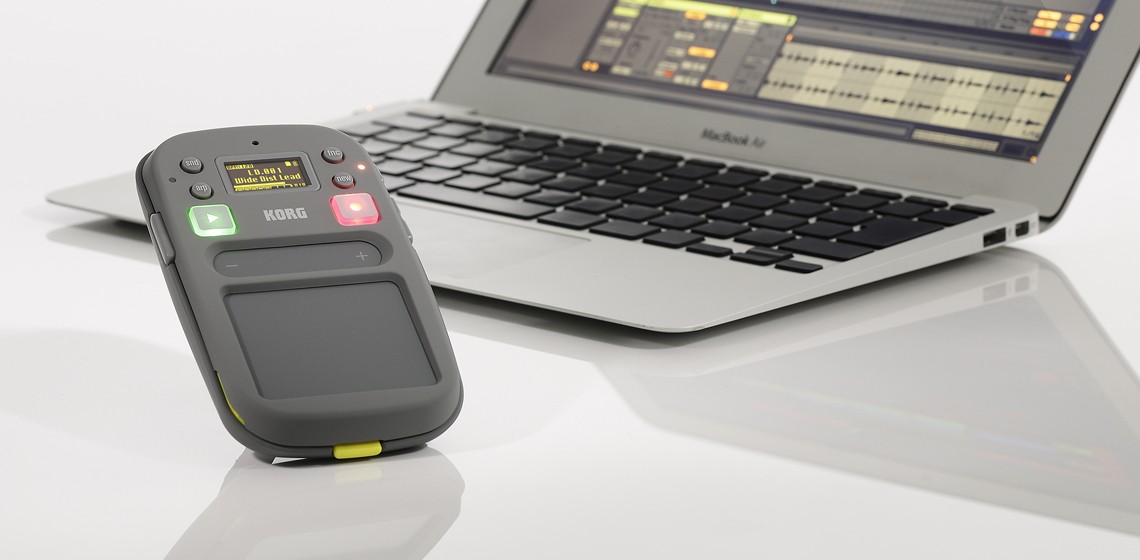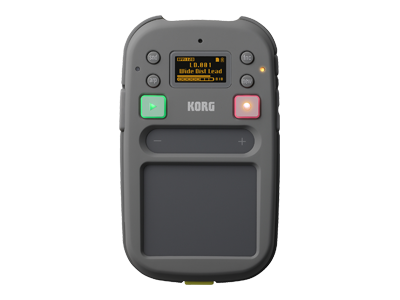 kaossilator 2S
DYNAMIC PHRASE SYNTHESIZER
Learn More
Related Products
Integration with Ableton Live allows intuitive music production.
A palm-sized synthesizer.
The palm-sized synthesizer, kaossilator 2, has now been intensified. Announcing the newly evolved kaossilator 2S ("S" stands for Sound on Sound), a great tool for serious music production.

Use the touchpad to perform intuitively, the loop recorder to keep overdubbing, then export your recorded phrases to Ableton Live and polish them into a song! With undo/redo functions and support for exporting as multi-track data or in Ableton Live format, the kaossilator 2S means that serendipitous phrases and sudden ideas can be seamlessly used in song production.
kaossilator 2S - Introduction Movie
A synthesizer that lets you use the touchpad to perform freely
150 sound programs that meet the needs of every dance music style
Loop recorder that lets you intuitively overdub phrases, with undo/redo
A new workflow with Ableton Live lets you export data in a variety of formats.
Ableton Live Lite is also included
Battery operation and a built-in speaker let you play anytime and anywhere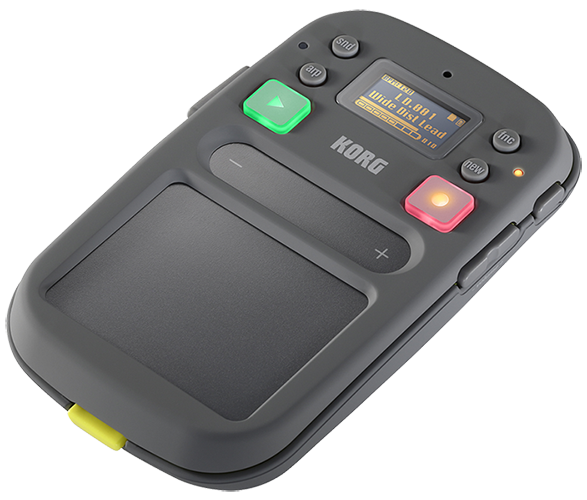 A synthesizer that lets you perform freely with the touchpad
You can play melodies and phrases simply by stroking or tapping the touchpad with your fingertips. The horizontal axis controls pitch, and the vertical axis controls subtle changes in tone. It's easy to perform even if you can't play keyboard, and you're also free to perform unusual phrases that would be impractical to play on a keyboard.

The sound engine provides 150 different sounds, including standard synth leads and synth bass, acoustic sounds such as piano and guitar, rhythm loops, and single-note drum kits, meeting the needs for any style of dance music.

Numerous useful functions for touchpad performance are also provided.

・ Scale/Key setting function lets you perform in a specified key without producing any wrong notes
・ Note Range function lets you change the performing range in units of an octave
・ Gate Arpeggiator function automatically generates precise phrases and beats
Loop recorder that lets you overdub phrases, and also undo/redo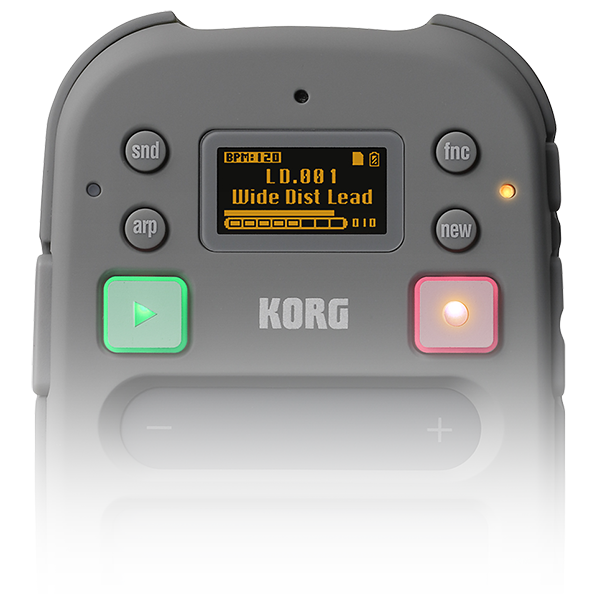 There's a built-in loop recorder function that lets you layer your touchpad performances as many times as you like. By multi-track recording (overdubbing) the phrases you come up with, it's easy for anyone to create amazing tracks.

The new Undo/Redo function means that you can confidently re-record as many times as you like if your performance wasn't what you intended.
A new workflow with Ableton Live lets you export a variety of data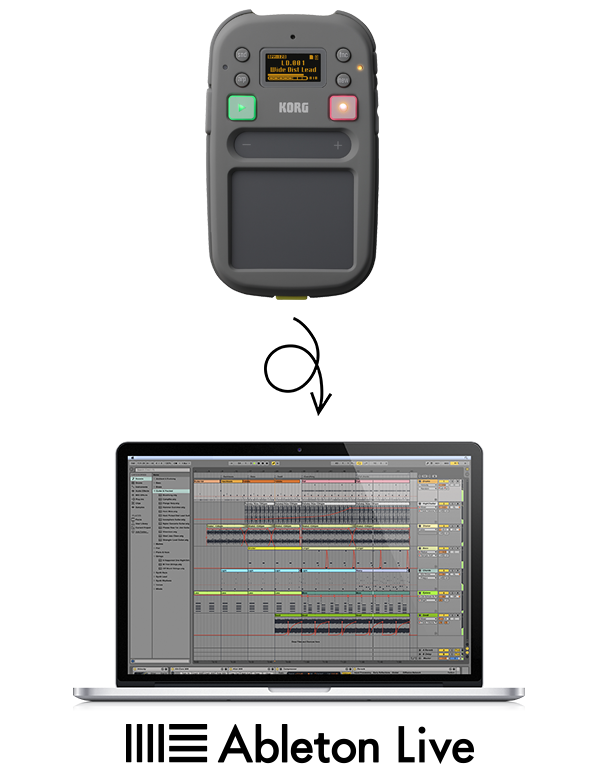 The kaossilator 2S can export your multi-tracked loop data as WAV files in a variety of formats.

・ Multi-track format, in which each overdubbed track is exported separately
・Two-channel mix format, in which the overdubbed tracks are mixed
・ Ableton Live set format

Ableton Live set format is a project file in which the loop data is already placed in each track of Live. You can take advantage of Live's powerful session and editing workflow to edit phrases you recorded on the kaossilator 2S, refining them, adding new parts to create your arrangement, and then mixing your song. Since Ableton Live Lite is included, you'll be able to experience a new music production workflow that lets you seamlessly transition from mobile to desktop.
Other functions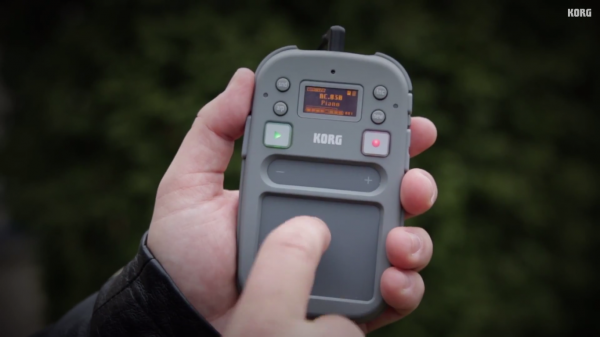 The kaossilator 2S provides other convenient functions for expanded usefulness and enjoyment.

・ Master Recorder function lets you record and save your performance on the kaossilator 2S as a WAV file
・ Internal mic and mic input jack let you record external audio input sources such as vocals or other instruments
・ Battery operation and built-in speaker let you play anytime and anywhere
We use cookies to give you the best experience on this website.
Learn more
Got it