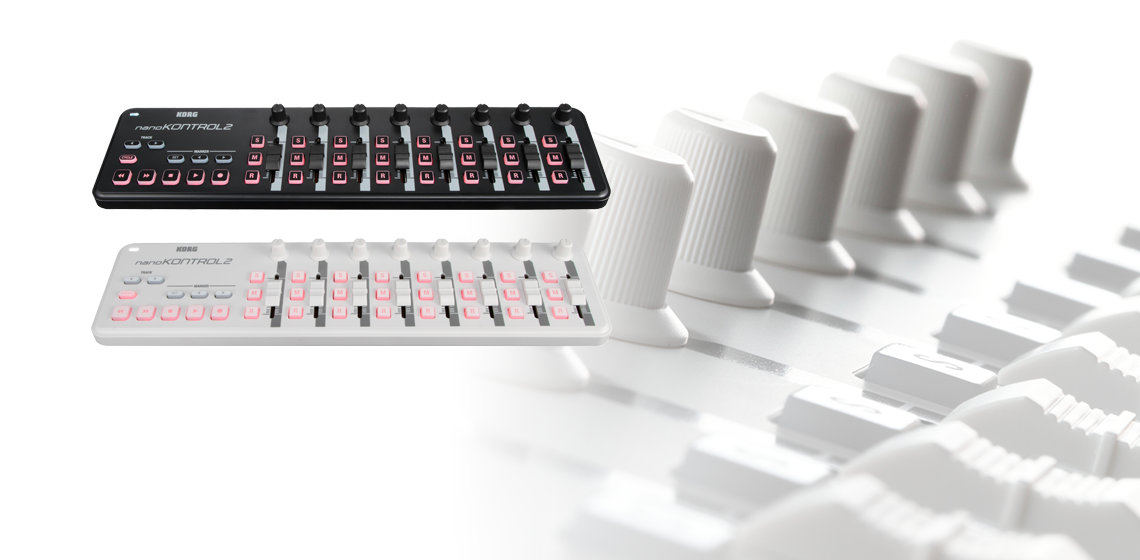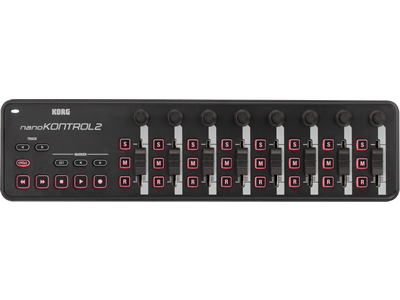 nanoKONTROL2
SLIM-LINE USB CONTROLLER
Learn More
Related Sites
Related Products
Convenient, compact control surface, with easy setup for immediate use
In a body proportioned to fit perfectly in front of your laptop computer, the nanoKONTROL2 provides eight channels of the controllers you need to control your music software. The nanoKONTROL2 also features a dedicated transport control section. The buttons have been carefully selected to be useful with your software, ensuring simple and intuitive control. Many software titles – including major DAW programs – are supported, dramatically reducing the need to make complicated connection settings.
Low-profile, multi-function control surface
New track select and marker advance parameters
Supports numerous software titles including major DAW programs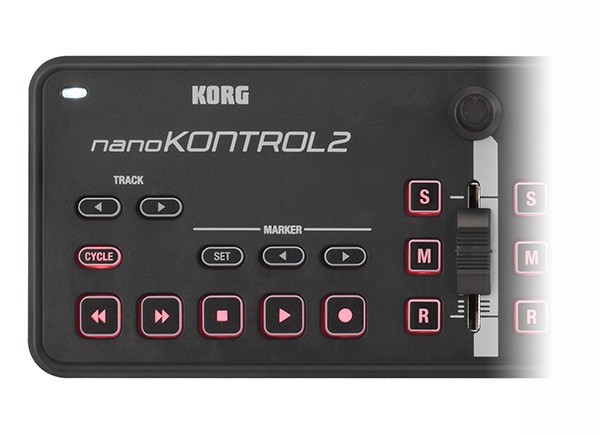 Complete control for your DAW or software synthesizer
A knob, fader, and three switches are provided for each of the eight channels, respectively assigned to pan, volume, and solo/mute/record. This arrangement is a real convenience when recording automation for multiple channels. There's also a marker button, making it easy to assign marks at important points in your song for more efficient recording and song production. When using a software synthesizer, you can assign parameters to the desired controllers for easy control. For example you could use the faders to control the ADSR of an envelope generator, and use the knobs to control the filter's cutoff frequency and resonance, etc.
Two stylish colors: Black and White.
Each of the three nanoSERIES2 models is available in your choice of bold Black or bright White. Choose the color that's right for you – match your computer, contrast your console – it all up to you!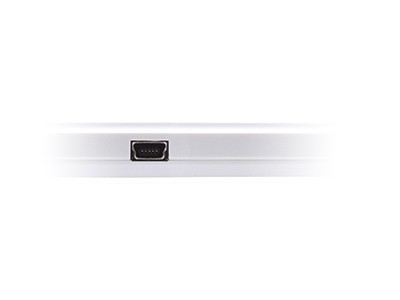 USB power for an uncluttered setup
Just connect a single USB cable from your computer to the nanoKONTROL2, and you've got a quick and portable music production system. Power and USB-MIDI data travels down the same wire for a clean, efficient workspace.
Apple iPad Compatibility of nanoSERIES2 (*1) (*2)
Using a USB cable to connect to the Apple Camera Connection Kit, Korg nanoSERIES2 controllers can be used with the iPad, without an external power supply. (*3) You can enjoy iPad App like KORG iMS-20 (*4) along with nanoSERIES2 (*4).

*1: OS4.2.1 supported.
*2: Korg does not guarantee this compatibility, and problems may occur as Apple updates their OS and/or new models are launched.
*3: If you are using a nanoSERIES2 controller for an extended period of time, or are using more than one nanoSERIES2 controller, please use a powered USB hub to be sure there is enough electricity.
*4: The iPad App needs to support to Core MIDI.
Control Surface Plug-in for nanoKONTROL
Control Surface Plug-in for nanoKONTROL2 (Maps nanoKONTROL2 to Logic and GarageBand) This plug-in had been created in response to many users requests from nanoKONTROL2 users. The free download provides direct access via the nanoKONTROL2 to Logic and GarageBand's Transports, Volume/Pan/Mute/Solo per channel, EQ and Effect sends.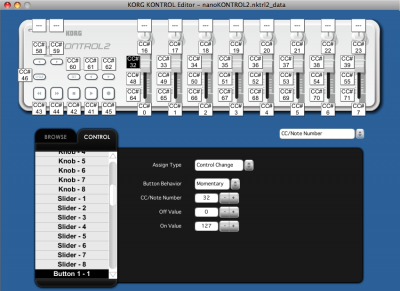 Korg Kontrol Editor software
The nanoKONTROL2 works with the "KORG Kontrol Editor" software – available free on the KORG website. Load it into your computer, and use it to make detailed customized settings. For example, the minimum and maximum values for each control change message can be specified.
Download KORG KONTROL Editor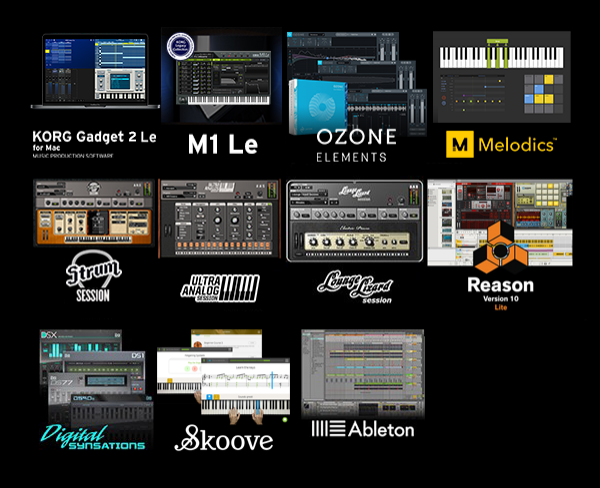 Play Today with nanoSERIES2's Software License Bundle
The nanoSERIES2 ships with software licenses and discount coupons so you can start making music right away. Please get the latest information at KORG Software Bundle.
Click here for more information about software licence bundle
ACCESSORIES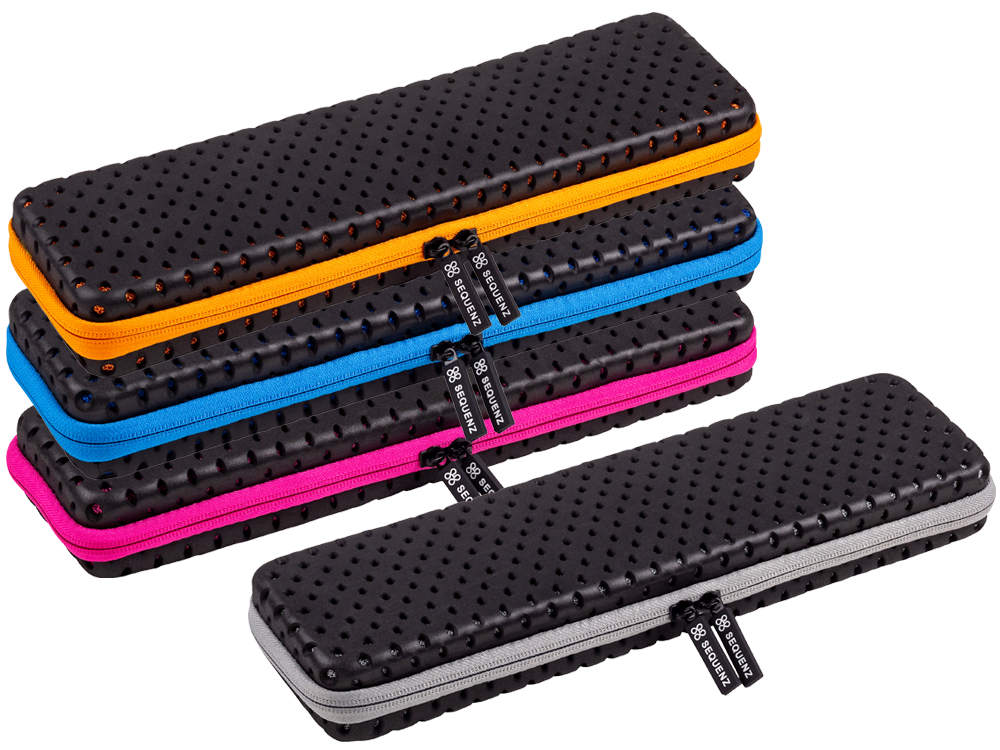 SEQUENZ CC-NANO

Dedicated carrying case for the KORG nano series.
We use cookies to give you the best experience on this website.
Learn more
Got it