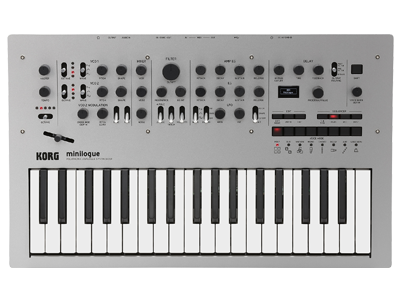 minilogue
POLYPHONIC ANALOGUE SYNTHESIZER
Learn More
Related Sites
Related Products
Related Accessories
Related Artists
2017.03.27
Show All
Sound Librarian / Sound Packs
Introducing free to download program packs and the Sound Librarian that lets you import, load, save and manage your program data.
minilogue Sound Librarian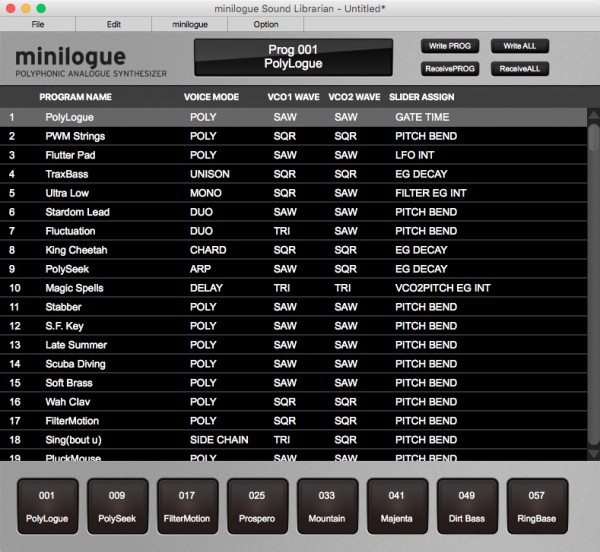 The minilogue Sound Librarian lets you easily reorder and organize the programs inside your minilogue and has the functionality to save your program library on your computer. In addition to managing your programs, it is used to load factory and bonus libraries distributed by KORG.

Download the Sound Librarian for Win >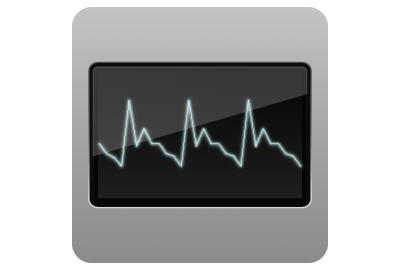 * How to import the sound packs
Drag and drop the preset data (.mnlgpreset) onto the minilogue Sound Librarian icon to add it to your preset data window. You can view your preset data window by clicking Option > Open Preset Window.

Please refer to Operation Manual included in the minilogue Sound Librarian for further details.
Sound Packs vol.1
"UK Producer Set"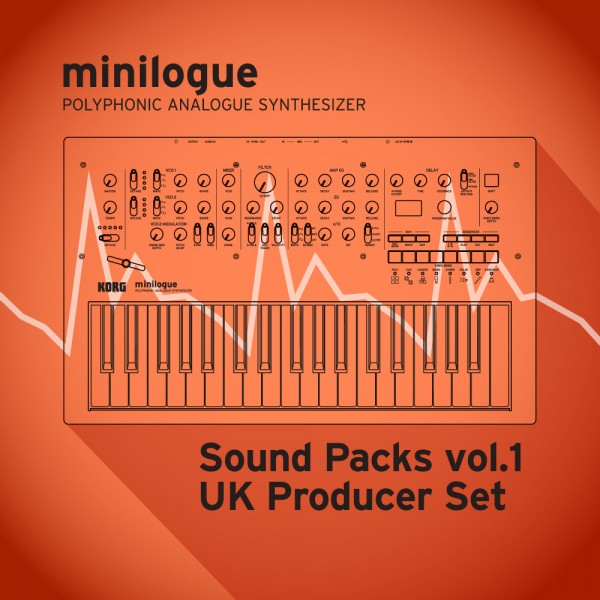 A boutique collection of "must have programs" for all minilogue owners. Featuring fat analog bass synths, warm pads, vintage emulations, FX and biting leads sounds.

Created by 2 of the UK's leading synth programmers Dan Goldman (aka JD73) and Tim Mantle of Psalm 37 Patches.
The 75 programs have been expertly crafted to fit perfectly with a broad range of music genres across the last 4 decades.
In addition, each program includes a step sequence providing instant inspiration for your music productions.

Dan's web pages: JD73 / JD73 Facebook
Tim's web pages: Psalm 37 / Psalm 37 Facebook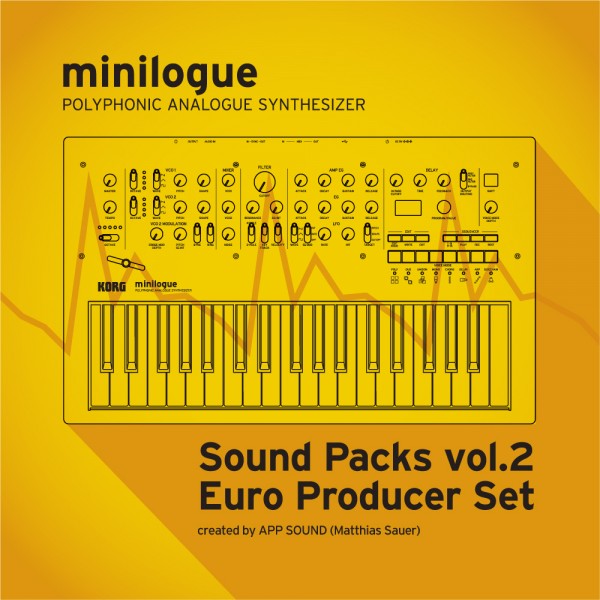 A second collection of "must have programs" for all minilogue owners. Featuring wobbling basses, spheric sounds, jazzy chords, retro leads, percussive sounds and vintage emulations.

Created by synth programmer Matthias Sauer (aka App Sound) from Germany.
The 64 programs have been expertly crafted to fit perfectly with a broad range of popular electronic music.
In addition, each program includes a step sequence providing instant inspiration for your music productions.

Matthias' web pages:
APP SOUND / APP SOUND YouTube
APP SOUND SoundCloud / APP SOUND Facebook