News FREE Nautilus Interactive Online Masterclass and Ultimate Synth Selection USB Drive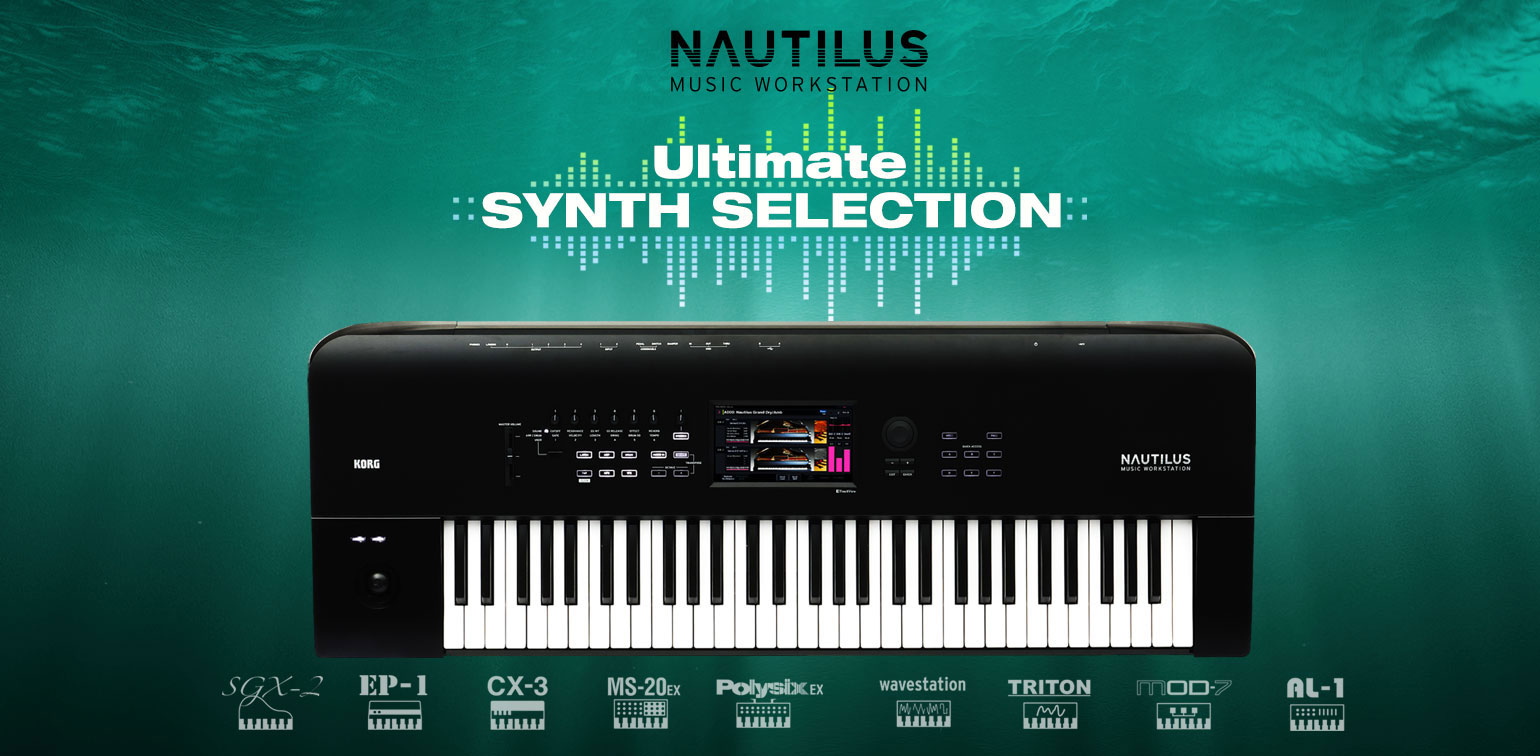 Harness the Power of NAUTILUS
with a FREE Interactive Online Masterclass and Ultimate Synth Selection USB Drive

Created by the KORG UK team, the Ultimate Synth Selection includes 11 custom Setlists, which allows you to search through the NAUTILUS by engine and legacy instrument, to find exactly the right sound for your next track in the studio, or performance on stage.

AND to make sure you're off to a turbo start, you will also get a masterclass tutorial with our resident expert, Luke Edwards!

Whether it's unique sounding pianos, classic emulations of MS-20, Polysix, TRITON, Wavestation and more, or easy access to the FM engine you're looking for, it's all there!

We are also including 128 "Best of TRITON" Programs in the 'T' Bank, all on a KORG branded USB drive. Just purchase from a participating KORG UK retailer then submit the online claim form.
info@korg.co.uk).
Qualifying Product: Nautilus 61, Nautilus 73, Nautilus 88
Promotion Period: 10-Sept-2021 and 31-Oct-2021.
To qualify for the offer, please ensure that you:
1. Purchase a new qualifying KORG product within the promotion period from a
participating KORG UK dealer in the UK or Ireland
.
2. Complete and submit this form together with an attached scan/picture of the dated itemised sales receipt for the KORG qualifying product from your dealer.
Please submit your entries no later than 7th Nov 2021.
T&C apply
.
If you experience any issues, you may also
download a claim form
and send it to KORG UK Ltd.
Please register your purchase for its warranty at
www.korg.com/register
.
The free items can only be sent to addresses in the UK or Ireland and will be dispatched within 28 days upon receipt of a qualifying claim.
* Only valid on purchases from a participating and authorised KORG (UK) LTD dealer* in the UK or Ireland.
Please be aware that buying online from a site with a .co.uk domain ending does not necessarily confirm that the dealer is a genuine UK based dealer authorised by KORG UK LTD.
If there is any uncertainty, please don't hesitate to contact KORG UK for verification (Tel 01908 304600 /