News KORG music apps & software: Special Summer Sale - all products are up to 50% OFF!
We are launching a special summer sale with up to 50% OFF all KORG music production applications and software! The sale also applies to in-app items and software upgrades.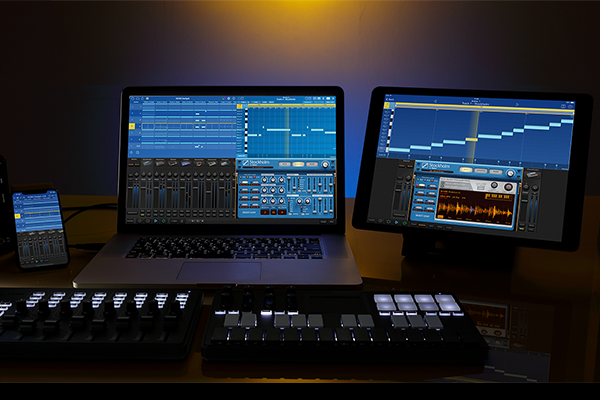 KORG Gadget for Mac is 50% OFF
KORG Gadget for Mac features a spectacular collection of over 30 gadgets. It also comes with "Gadget Plug-in Collection", which, as a plugin, is compatible with AU, VST, AAX and NKS, that can be used with DAW.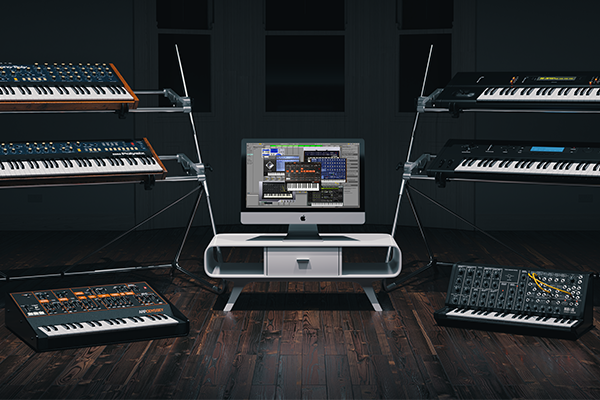 KORG Collection at Special Price
KORG Collection series, which contains software versions of some of KORG's most famous iconic synthesizers, is now up to 50% OFF! This is a great opportunity to get your hands on some dream instruments! Also, users of select KORG MIDI Controllers will be eligible to receive an upgrade from M1 Le for 33% OFF.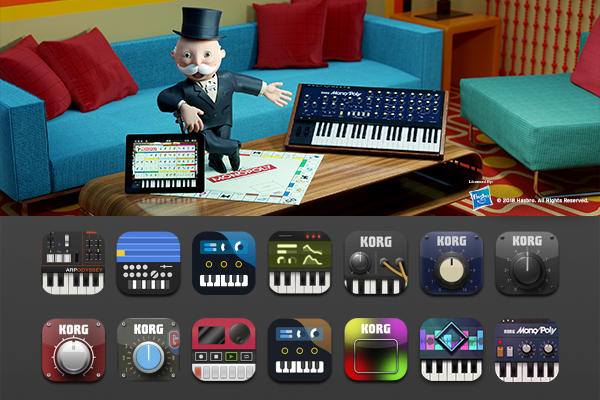 Sale applies to all iOS music apps
All KORG iOS instrument apps including in-app purchases will be discounted by up to 50%. New products such as the "Stockholm by Reason" gadgets recently added to KORG Gadget, IMono / Poly with popular "MONOPOLY game" skins, will be available at a great price.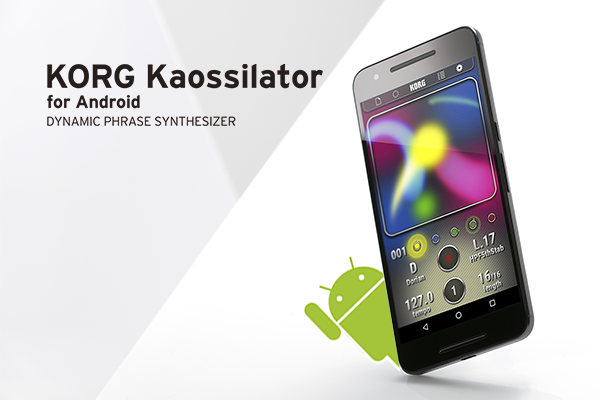 Android app is also reduced
You can also purchase the recently developed "KORG Kaossilator for Android" for a reduced price! Bring our simple but serious music production tool right to your Android smartphone.
This is a great opportunity to enrich your music production environment. Do not miss this Special Summer Sale that ends on Aug 8th (Wednesday)!

Sale Period
2018/7/11 (Wednesday) - 2018/8/8 (Wednesday)

Target Products
- KORG Gadget for Mac
- KORG Collection for Mac/Win
- All KORG's iOS / Android music apps

* For iOS apps, the retail price will vary depending on the country of purchase.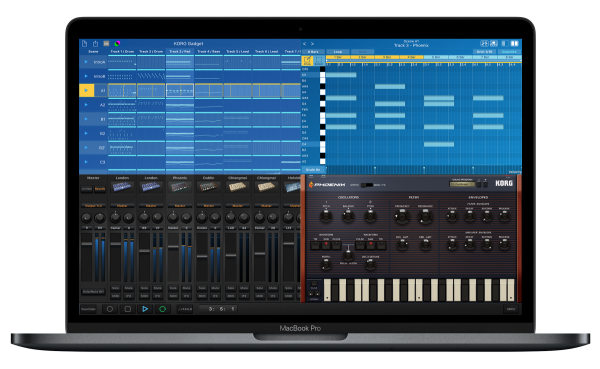 KORG Gadget for Mac
Regular Price: $299 -> Special Price: $149
Purchase available via download from the KORG Shop

KORG Gadget for Mac | Special Site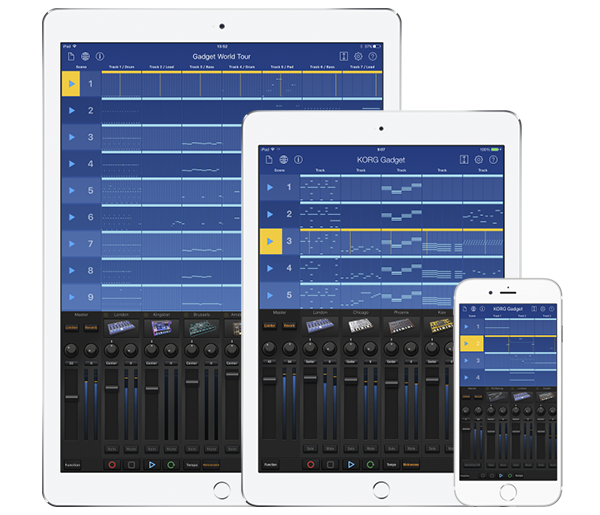 KORG Gadget for iOS
Regular Price $39.99 -> Special Price $19.99 (50% OFF)





Additional items for in-app purchase are also offered at discounted prices.
- Stockholm by Reason gadget
Regular Price $14.99 -> Special Price $9.99 (33% OFF)
- Lisbon gadget
Regular Price $14.99 -> Special Price $9.99 (33% OFF)
- Vancouver gadget
Regular Price $14.99 -> Special Price $9.99 (33% OFF)
- Kamata gadget
Regular Price $14.99 -> Special Price $9.99 (33% OFF)
- Gladstone gadget
Regular Price $14.99 -> Special Price $9.99 (33% OFF)
- Madrid gadget
Regular Price $14.99 -> Special Price $9.99 (33% OFF)
- Bilbao gadget
Regular Price $9.99 -> Special Price $4.99 (50% OFF)
- Abu Dhabi gadget
Regular Price $9.99 -> Special Price $4.99 (50% OFF)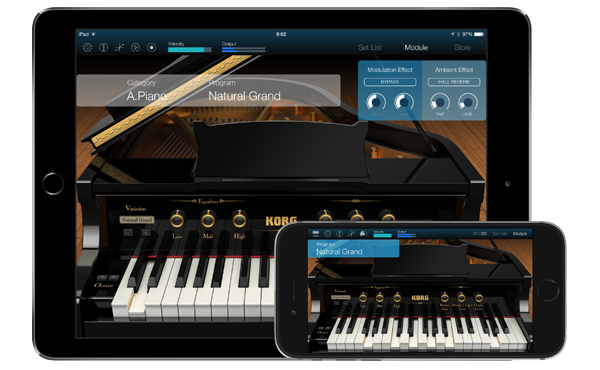 KORG Module
Regular Price $39.99 → Special Price $19.99 (50% OFF)





Additional items for in-app purchase are also offered at discounted prices.
- Classic EP-88M
Regular Price $19.99 -> Special Price $9.99 (50% OFF)
- Orchestral Dreams
Regular Price $19.99 -> Special Price $9.99 (50% OFF)
- Dreamy Synths
Regular Price $19.99 -> Special Price $9.99 (50% OFF)
- 80's Electric Piano
Regular Price $19.99 -> Special Price $9.99 (50% OFF)
- Mellow Tape Keyboard
Regular Price $9.99 -> Special Price $4.99
- TRITON Best Selection
Regular Price $19.99 -> Special Price $9.99 (50% OFF)
- PREMIER Vintage Organ
Regular Price $19.99 -> Special Price $9.99 (50% OFF)
- Ivory Mobile Grand
Regular Price $29.99 -> Special Price $14.99 (50% OFF)
- Wurley Electric Piano
Regular Price $9.99 -> Special Price $4.99 (50% OFF)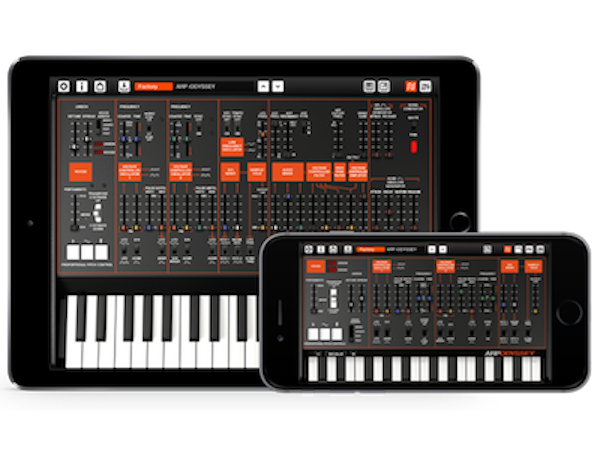 ARP ODYSSEi
Regular Price $29.99 → Special Price $14.99 (50% OFF)





Additional items for in-app purchase are also offered at discounted prices.
- Rev1 Skin & Program Pack
Regular Price $4.99 -> Special Price $2.99 (40% OFF)
- Rev2 Skin & Program Pack
Regular Price $4.99 -> Special Price $2.99 (40% OFF)