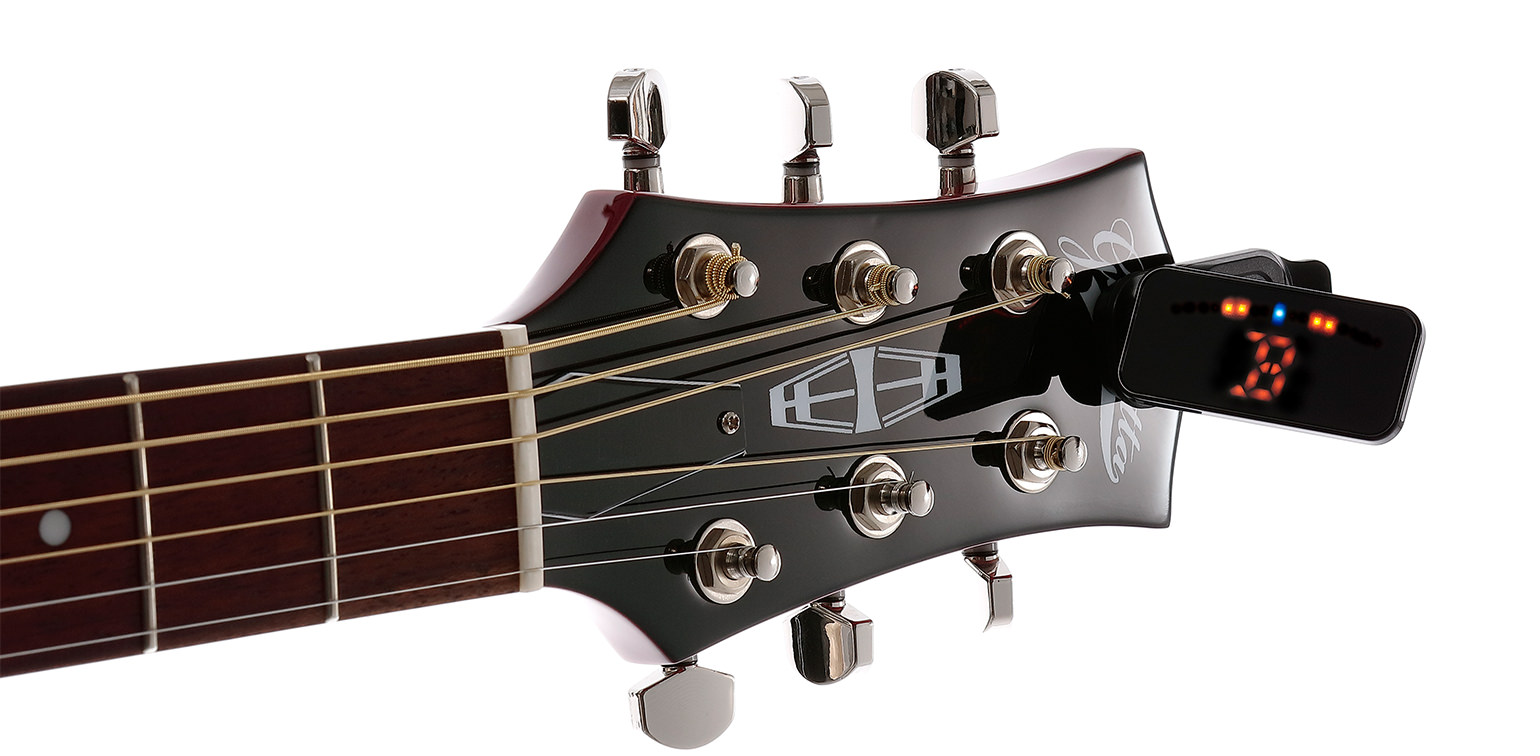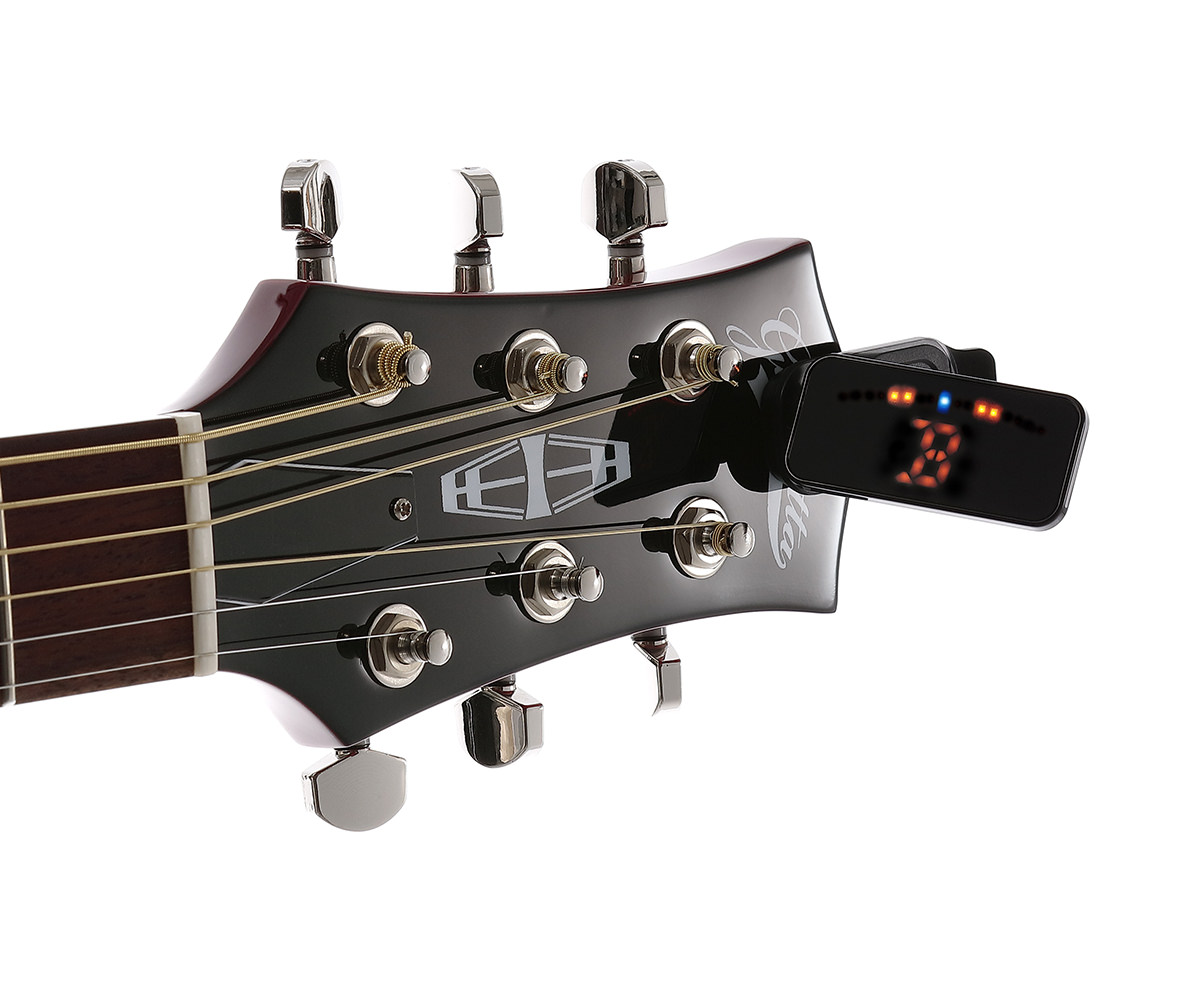 A clip-on tuner that makes tuning
an everyday habit
Even a great performance won't be worth much if the tuning is wrong. Pitchclip 2+ uses approximately 2.5 times (*1) as many meter LEDs, allowing even more precise pitch adjustment. Basic functionality such as the calibration function and ±0.1 cent high-precision tuning (*2) have also been dramatically improved. Additionally, the display now rotates vertically, allowing for easier viewing.

Covering any instrument from electric to acoustic, from guitar to bass, the Pitchclip 2+ is a clip-on tuner for everyday use that delivers both accuracy and ease.

*1: Compared with Korg's previous model (Pitchclip 2).
*2:When using Strobe or Half Strobe modes.
Pitchclip 2+ - Introduction Movie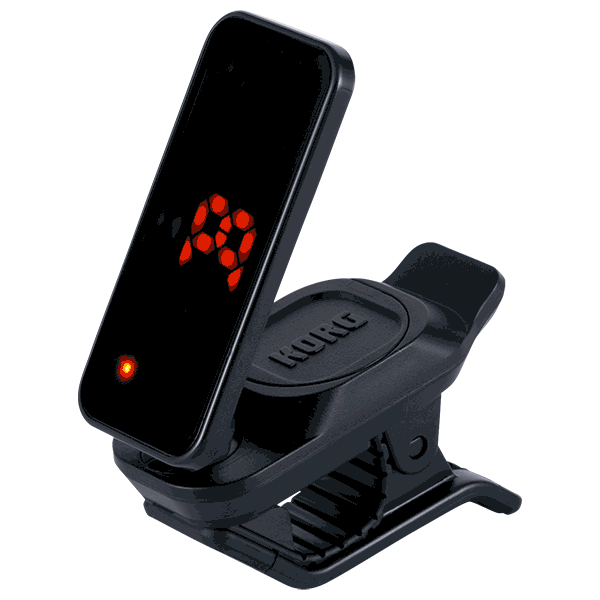 LED meter boasts detailed display resolution
The LED meter section now has a significantly increased the number of LEDs, from seven on our previous model (*Pitchclip 2) to 17, allowing pitch inaccuracies to be shown in even greater detail. Furthermore, when two adjacent LEDs are lit, their brightness varies to indicate higher or lower pitch.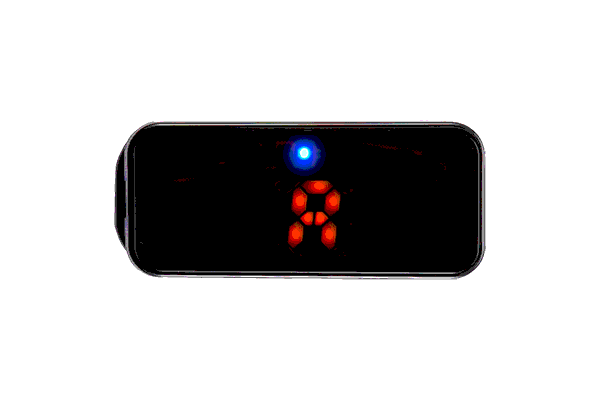 All note names shown in uppercase characters
A specially designed 12+1 (=#) segment LED is newly used in order to clearly show a guitar's 4th string (D) and 2nd string (B) in uppercase characters. Even when attached to the back of a guitar's headstock, the unit can be inverted vertically to display uppercase characters.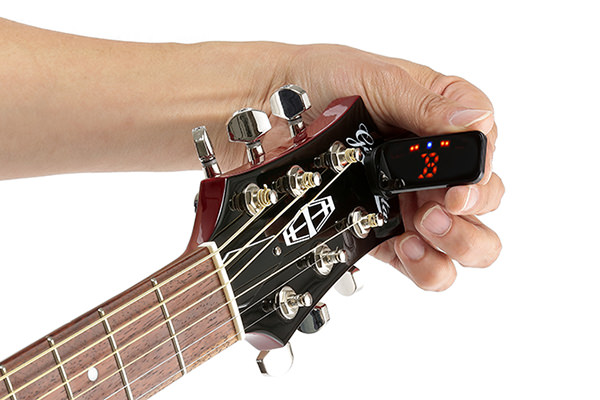 Position at the best angle for players
A bent clip can look unsightly when the tuner is attached to the headstock, but the Pitchclip 2+ lets you leave the clip in the same position while you freely adjust only the screen to the best angle for comfortable viewing.
±0.1 cent high-precision tuning
This tuner supports ultra-high-precision tuning as accurate as ±0.1 cents (* when using Strobe mode or Half Strobe mode). By precisely adjusting your pitch, you can feel confident in your tuning and play great-sounding harmonies.


Calibration function
The calibration function lets you adjust the reference pitch in order to support tuning with a variety of instruments. This gives you the precision and flexibility that you need when performing in an ensemble with other instruments such as an orchestra or a piano.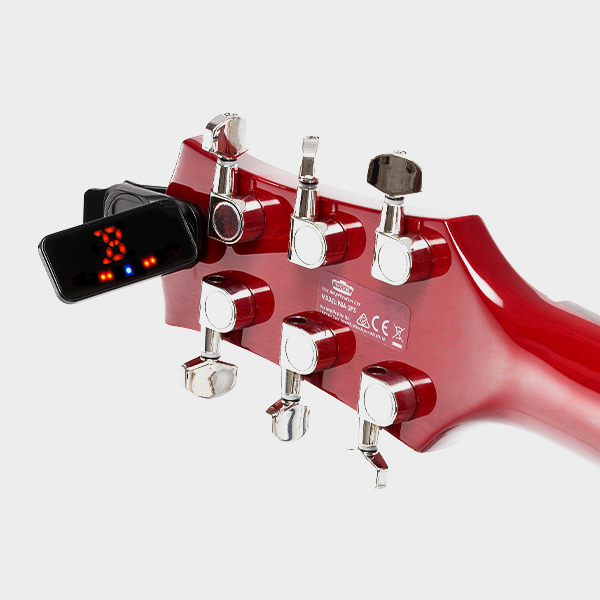 Reverse Display
Reverse display that's convenient for left-handed players as well
The reverse function lets you vertically invert the meter display so that the characters are shown correctly even when the tuner is attached to the back of the headstock. This is a convenient feature that will be appreciated by left-handed players or by those who attach the tuner to the back of the headstock so it will be less visible from the front.


Strobe and Half Strobe modes
This tuner is equipped with "Strobe" and "Half Strobe" modes that provide a beautifully flowing LED display. These modes let you resolve pitch discrepancies down to an ultra-precise accuracy of ±0.1 cents, so you can tune enjoyably and accurately.


Preview indication when switching meter display modes
When switching between 1. Regular, 2. Strobe, and 3. Half Strobe modes, a preview indication shows you the specified mode's LED motion for several seconds, letting you use the unit without having to memorize the number corresponding with each mode.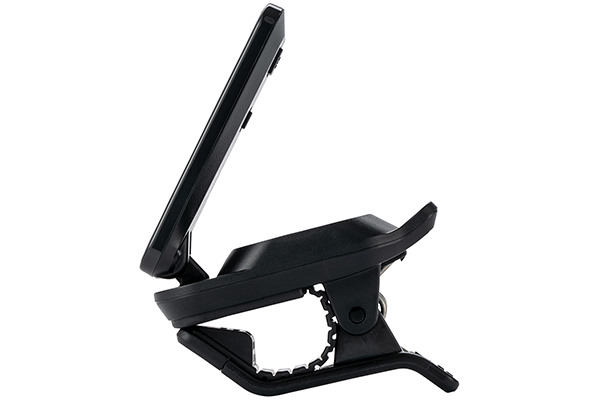 The clip section is designed to hold the headstock securely. The entire clip is coated with rubber for enhanced adhesion and also to protect your instrument. It will securely fit headstocks of various designs and thicknesses.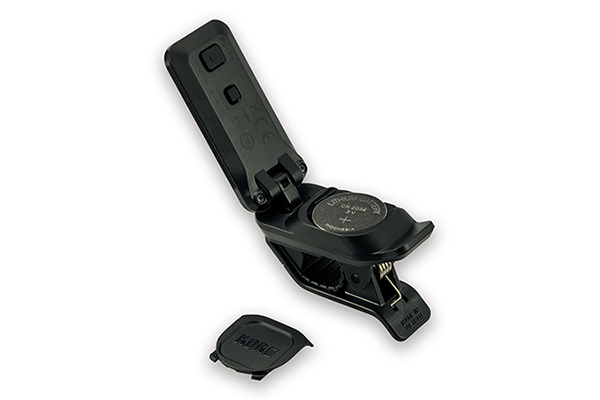 One small and lightweight lithium coin cell battery (CR2032) provides up to approximately 18 hours of continuous operation, and since the tuner weighs less than 20 grams including the battery, you won't notice the weight even if you leave it attached to the headstock while you perform. The auto power-off function automatically turns off the power when no sound has been detected for approximately three minutes, preventing the battery from being used unnecessarily.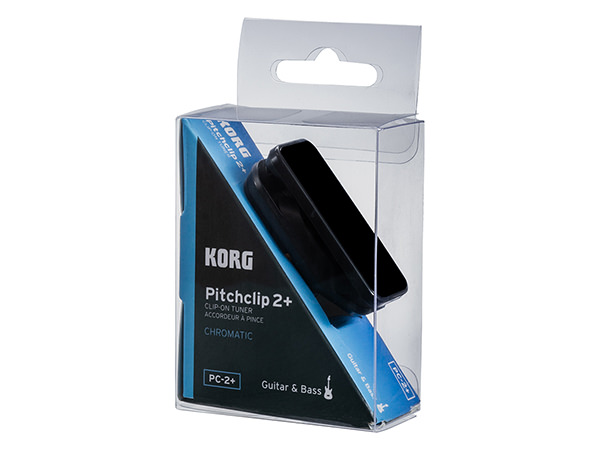 We've used a transparent package to make the tuner inside visible, allowing consumers to easily choose the Pitchclip 2+ from among the numerous tuners displayed in a store. The customer will be able to verify the actual color, texture, and size of the unit at the time of purchase.
We use cookies to give you the best experience on this website.
Learn more
Got it