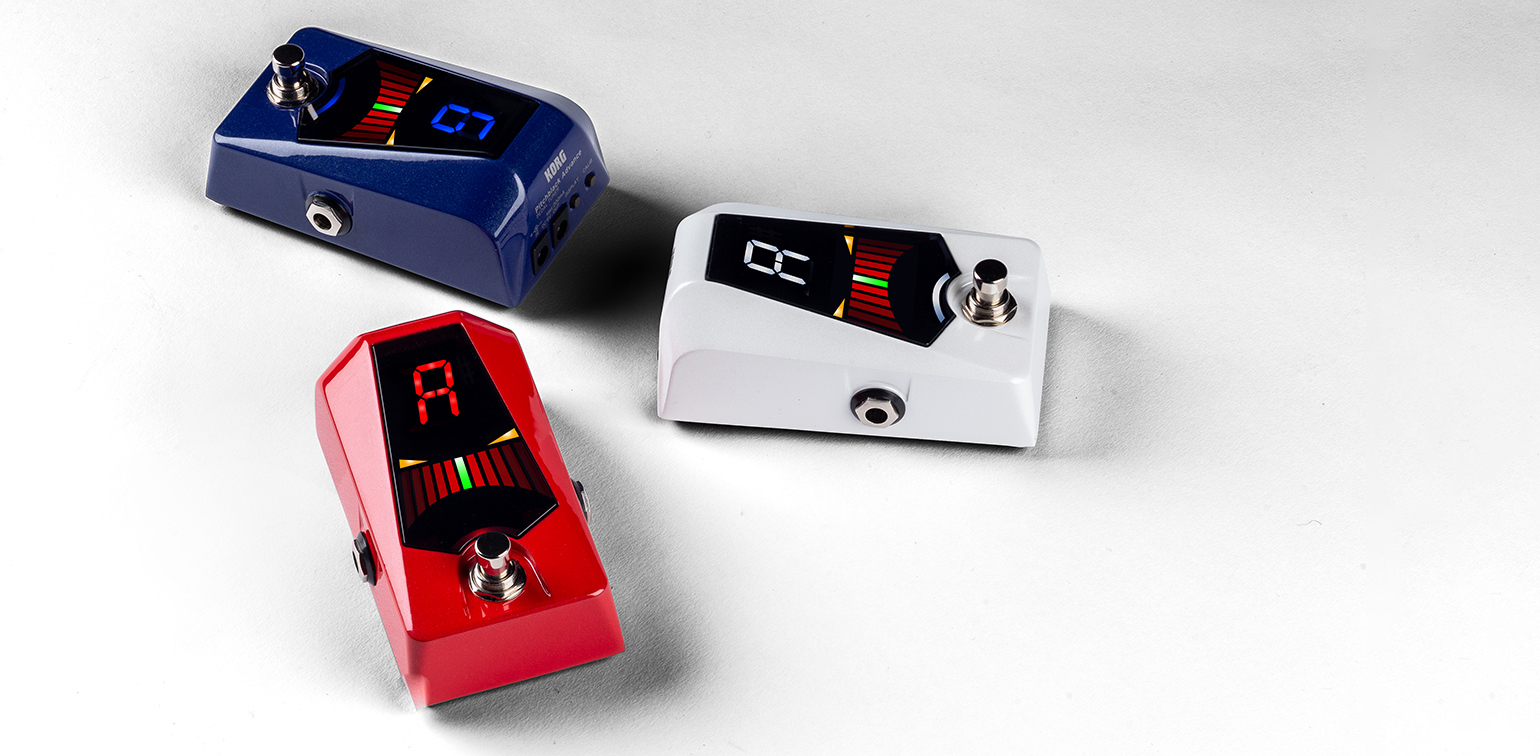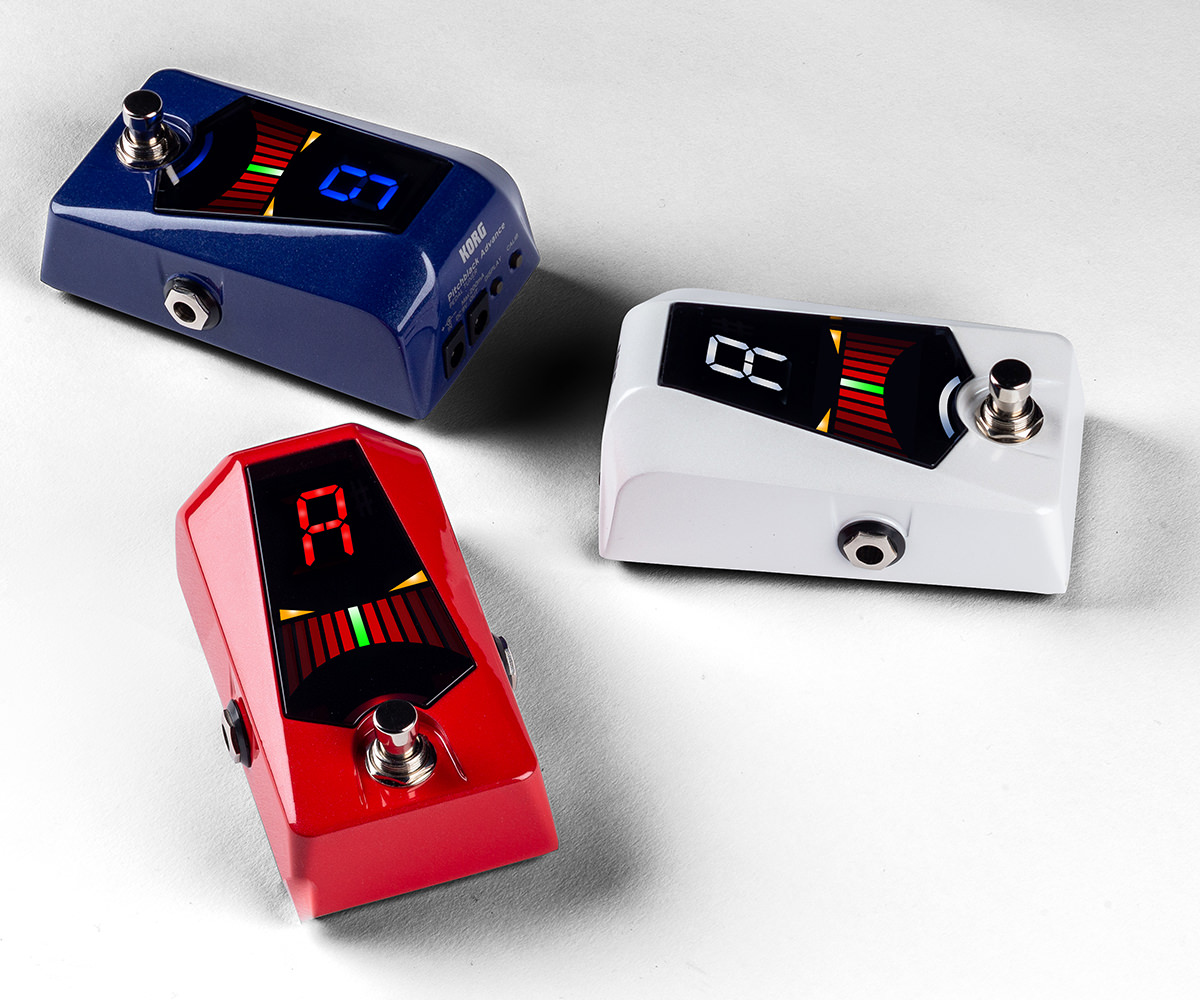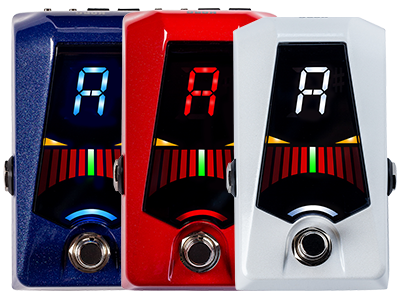 Pitchblack Advance BL/RD/WH
PEDAL TUNER
Learn More
Related Sites
Related Products
A lineup with three new colors, providing both beauty and durability
Three new colors have been added to this standard pedal tuner. These are the first KORG tuners to use a powder coating. With its brilliance and depth, this beautiful finish is also extremely durable.

The lineup consists of three colors: sparkle blue (BL), sparkle red (RD), and sparkle white (WH). The color of each unit's sound name indicator LED has also been varied to match the differing body color.

Don't miss this chance to enhance your system with a Pitchblack Advance tuner in a distinctive color that sets it apart from other tuners.

Specifications other than body color and LED color are the same as the usual model of the Pitchblack Advance.
Cutting-edge design, with a highly visible display
Ultra-high tuning accuracy of +/- 0.1 cents
Four meter display modes
True bypass to have no effect on your tone
DC out allows parallel connection for powering other pedals
Completely eliminates noise caused by using a power supply
Achieves up to 60 hours of battery life
We use cookies to give you the best experience on this website.
Learn more
Got it